There isn't much that you can do when you can't see in the dark. Yet, a source of light like an emergency candle is one of the most overlooked prepping supplies.
Sure, battery-operated and solar-powered emergency lights you can use, but an emergency candle is a must-have.
When it comes to prolonged power outage or outdoor survival, one emergency candle can save you in many ways more than you can imagine.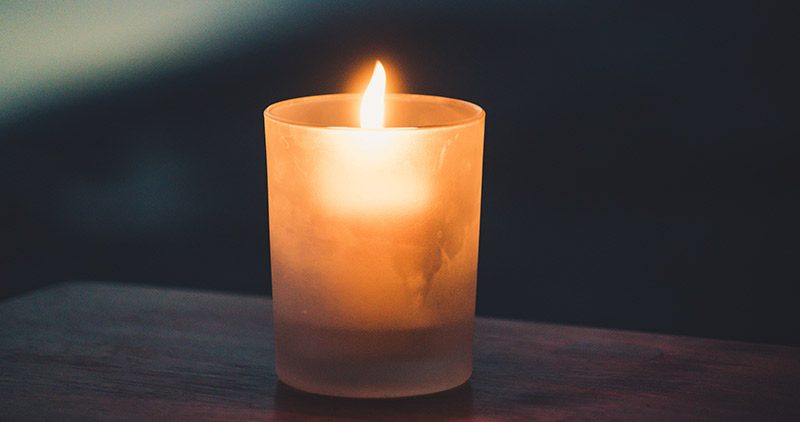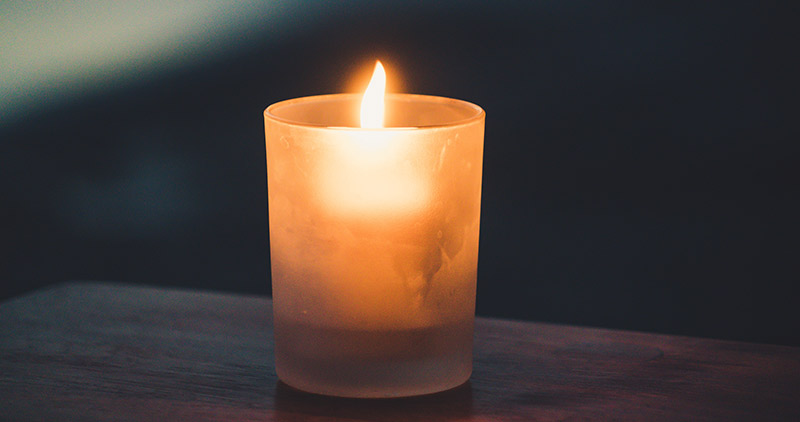 If you're searching to buy the best emergency candle, read up on this ultimate buying guide. Here are 10 of the best emergency candles and a helpful buying guide to help you pick the best one for you.
What Are Emergency Candles and What Are They Used For?
Emergency candles provide light and heat for more extended periods as compared to regular candles.
There are different types of emergency candles, depending on the material used. There are emergency candles made of wax, liquid paraffin, or a flammable solid substance like tallow.
Regular candles can last or 4-8 hours of continuous burning. On the other hand, depending on the manufacturer, emergency candles can reach up to 100+ burning hours. Emergency candles are both for indoor and outdoor use.
It is beneficial for long-term power blackouts in cases like the occurrence of natural disasters. Emergency candles can be used as an additional light indoors for whatever purposes or even a decoration.
Emergency candles are most helpful in outdoor settings. It is used in camping trips, military troops' basecamp in the wilderness, and many more.
For as long as you need a dependable light source that will last for a long time, an emergency candle won't let you down.
That is why preppers and survival enthusiasts always pack emergency candles on their kits. So what are the 10 best emergency candles in the market now?
Here are the choices and pick carefully on what product will benefit you the most.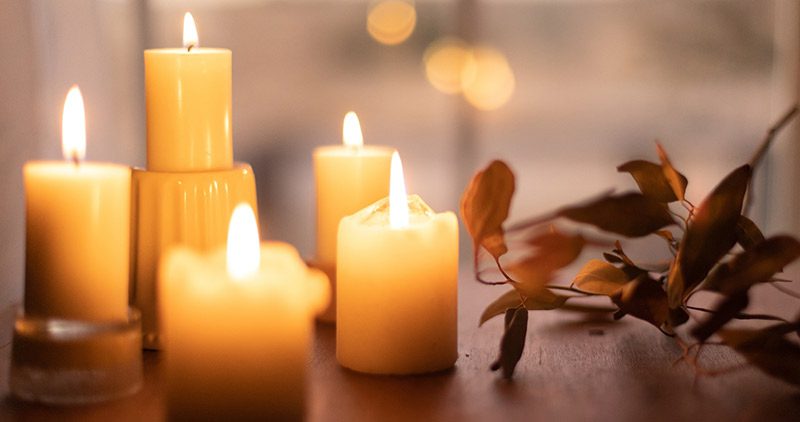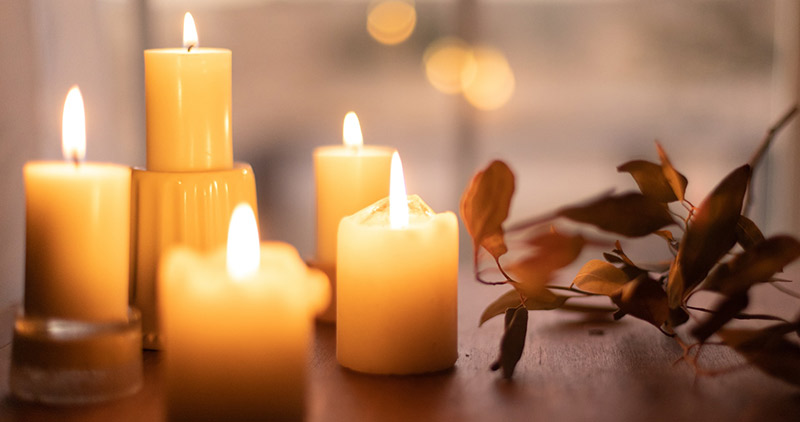 10 Best Emergency Candles
#1 Sterno Emergency Candles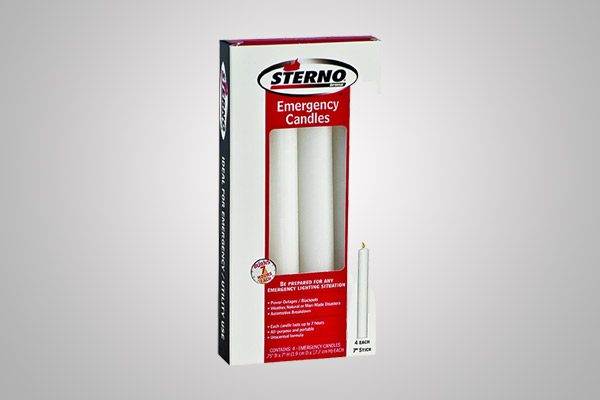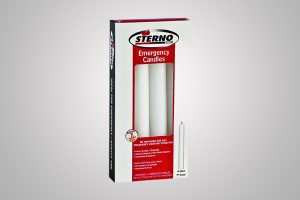 These are the thick, long-lasting emergency candles I remember from my childhood. Any Scout or camping enthusiast will know the term Sterno as very reliable. When my area faced a 12-hour blackout a few months after this purchase, I was not disappointed.
Sterno's chafing dish and other culinary goods are well-known. The Sterno emergency candle is made of solid paraffin wax and has long-lasting burn time.
It comes to you wrapped in plastic instead of the glass jar or cylinder that many other emergency candles arrive in. Once lighted, it produces an entirely odorless and clean-burning flame. It has a diameter of 2.8 inches, making it a highly secure foundation wherever you place it.
The Sterno emergency candle should be on your list if you desire a candle that leaves nothing behind except a bit of wick debris.
Pros
Wicks are high-quality
No Dripping
Odorless Smoke
Even Burn & Strong Light
Cons
It might break after pressure
Wicks are a little low
#2 Coghlan's 36 Hours Survival Candle 9248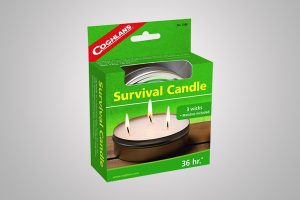 If you're searching for an emergency candle that's compact but lights up so bright, the Coghlan's 36 Hours Survival Candle is an excellent pick.
It comes in a metal canister with protective cover, matches, and only weighs 6 ounces. It has three wicks where you can light one at a time or all together, that's why it's so bright.
When it comes to the burning time, it's not as long as the previous product, but it's not bad after all, considering it's lightweight. Each wick burns 12 hours each, so when three wicks are not lit simultaneously, it can last for up to 36 hours.
When it's not in use, just put on the cover and tuck it away without worrying about dirt or dust accumulating on its surface. This emergency preparedness candle provides heat and light, anytime and anywhere.
This is a recommended emergency candle when going on a camping trip or hiking because it won't take up too much space and weight on your bag.
Pros
Comes in a metal canister for protection
Lightweight and easy to carry
Much brighter light
Candle can last for 36 hours
Comes with its own pack of matches
Cons
Few packets lack the additional matches
Emits carbon monoxide and soot when burning
Does not provide much heat or light with only a single wick burning
#3 SDS Liquid Oil Candles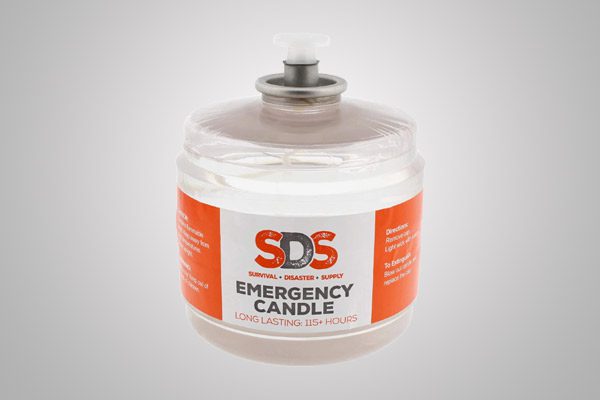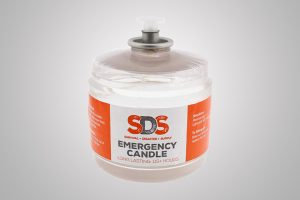 I live in a region where power outages are expected. Obviously, this isn't a table ornament, but if you need a light that doesn't need batteries, I think this is one of the best.
Instead of depending on colored flashlight batteries, prepare for any disaster with SDS. This box of 115-hour oil votive candles is what you need if you require long-lasting candles.
If you are always on the lookout for long-lasting candles that provide a sufficient amount of light without requiring any spilling extra wax, etc., these 115-hour emergency candles will suffice.
Pull out extra wick using needle tip pliers (not provided) for a bigger flame by gently pushing the wick deeper (reduces burning time).
If there is any remaining fuel after usage, I suggest closing the wick (with a bag) to avoid evaporation. Allow cooling to room temperature before using. Choose between a pack of 6 or a pack of 3.
These small and compact candles make them easy to keep on a shelf. It is simple to use; just remember to pull the wick up after the plastic lid and wick cover have been removed. It is great to have something that lasts without the wax dripping all over the place!
Pros
No wax dripping all over the place
Lightweight and compact
Long-lasting
Cons
Users noted packaging does not smell good
Some users noted leakage upon ordering
#4 MISSYO 70 Hour Long Burning Unscented Pillar Candles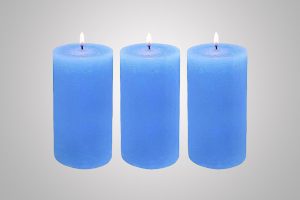 These dripless 3″ candles performed well and easily lasted 6 hours. I'm delighted I ordered them for our candle centerpiece arrangement.
I like the size, and they are odorless and just as described. They offer you additional wicks, which I enjoy.
This unscented pillar candle has a diameter of 3″ and a height of 6″ and can fit into most standard pillar candle holders, lanterns, fireplaces, and other decorative holders. It has a simple, classic design for everyday or emergency use in your home.
It is handcrafted with paraffin wax and lead-free wicks. This set of three black pillar candles provides a clean, smokeless, and long burn. Each candle has a 70-hour burn time for a total of 210 hours.
You may use the remaining wax to make your candles once they have been burned. This candle comes in various colors and sizes that you may choose from to suit your needs.
The unscented slow-burning candles arrive neatly packaged and undamaged, individually wrapped in a sturdy divided cardboard box.
Pros
Dripless and long-lasting
Odorless
With additional wicks
Classic design
Cons
#5 Candlelife Emergency Survival Candle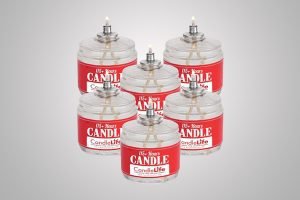 If you prefer an emergency candle made of liquid paraffin wax, the Candlelife Emergency Survival Candle is a handy buddy. Its burning time reaches up to 115 hours to be used for more or less five days.
Its flame is not that high, but it's still a great source of light in darkness indoors and outdoors. It is made of a top-grade quality pure liquid paraffin; that's why it's 100% smoke and smell free. If you want to use it indoors for long periods of blackouts, it's safe and does not emit harmful chemicals (e.g., soot) when burnt.
It is a great outdoor camping buddy when fishing, camping, and hiking because it is lightweight, compact, and easy to store. Even if it's made of liquid paraffin and has the possibility of spilling over, it doesn't because it's sealed safely. It can toss and turn around your backpack since the top has a plastic cap cover.
Pros
No mess
Odorless
Long-lasting
Lightweight
Cons
Liquid paraffin has a freezing point
Must be kept upright not to leak
Low lighting
#6 Hyoola Emergency Candles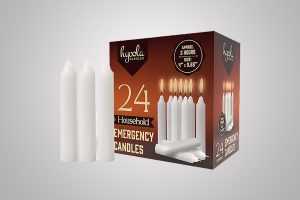 I expected these to be a little bigger. Regardless, they function as expected. I tried it in a less drafty environment, which burned for nearly three hours. Great for when the lights go out in an emergency.
My candelabra is now complete and ready to be used as a holiday decoration with these white candles. The candles are consistent, affordable, and well-made. They don't give out much of an odor when they burn.
Hyoola provides a unique selection of handcrafted, high-quality short candles. These three-hour short candles are traditional and may be enjoyed even by individuals with sensitive nasal passages.
This high-quality soft wax melts slowly and evenly, with almost negligible drippage. These are made entirely of paraffin wax and contain 100% lead and a metal-free cotton wick.
Pros
It works as advertised
Consistent
Inexpensive
Mild scent
Cons
Some users say it's too short
Not ideal for more extended power outages
#7 Exotac Candletin Emergency Beeswax Slow Burn Candle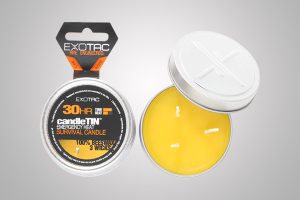 The aromatic scent of beeswax candles can be soothing and relax in times of stress. If there are emergencies, not only will the Exotac Candletin Emergency Beeswax Slow Burn Candle guide you in the night, the subtle and natural honey scent will help you calm down and relax through a stressful situation.
This is another triple wick design safely secured in a tin canister with a lid. Each wick burns for four hours each, making it 12 hours of burning time in total.
It is made in the USA, so expect a 100% beeswax candle with an aromatic honey scent, one to two inches flame height, a fail-safe source of light, and throws off an adequate amount of heat.
Other campers use this candle to boil 8oz of water, or it can warm an emergency blanket. Its container is reusable in case you want to make DIY emergency candles.
Pros
Made of high-quality beeswax
It comes with a reusable tin with cover
No foul odor
It has three wicks
Cons
Some users reported wicks are too thin
Does not really burn strongly
Not very ideal for extended power outages
#8 Luminessence Emergency Candles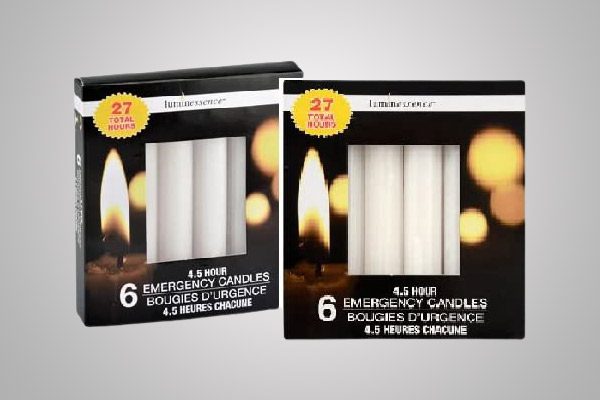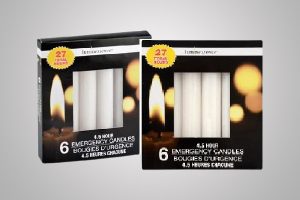 A classic and simple emergency candle that serves its purpose will always be a great investment. The Luminessence Emergency Candles is one of those plain, white, unscented wax candles that makes a useful addition in your emergency preparedness kit.
The packaging comes in six emergency candles standing five inches tall. Each candle has 4.5 hours of burning time, which can be used for a 27-hour light source. This sturdy yet straightforward emergency candle will save you in man emergency situations.
Pros
Long-lasting
No dripping
Unscented
Great for its price
Cons
Some users report it burns faster than expected
#9 UCO 9-Hour White Candles for UCO Candle Lanterns and Emergency Preparedness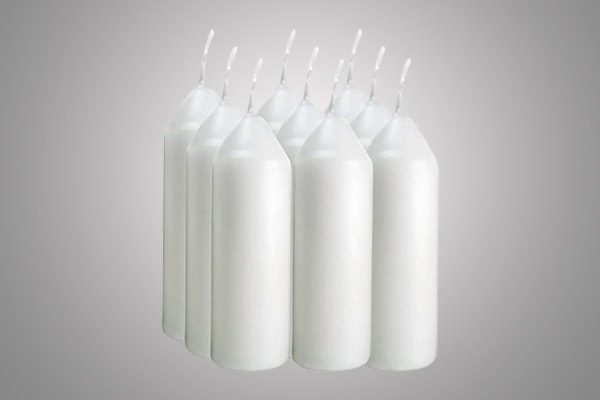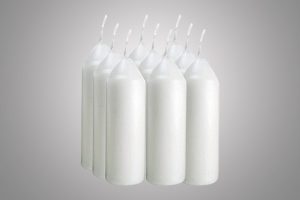 Either you own a candle lantern or not, the UCO 9-hour white candles will get you through the darkness without fail. These candles are 3.5-inch tall, which fits perfectly in UCO Candle Lanterns.
This white, fat, and short emergency candle by UCO is made from refined paraffin wax. It is designed to have high-melt temperatures to minimize soots and drippings.
Each candle lasts for 9 hours, so the more candles reserved in your stash, the longer the light usage. Its wick is made of cotton; that's why it's expected to maintain high flames and optimized burning time. Not only will it provide a reliant source of light in the dark, but it also exudes warmth during cold nights.
This is ideal for hiking, camping, and emergencies. The product has citronella and beeswax variation. The UCO Citronella Candle is made from Refined Paraffin wax with Citronella oil, while the beeswax candle is made from 100% Natural Pure Beeswax.
Pros
Burns for 9 hours
Ideal cotton wick size
Ideal for emergency use
Compact and bright
Cons
Some users reported drippage
Some candles are warped
#10 Firefly Refillable Liquid Bliss Petite Round Glass Oil Candle – Sturdy Borosillicate Glass – Eco Friendly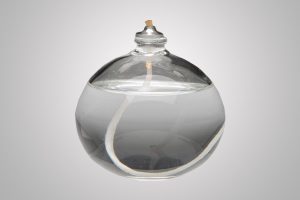 This round and cute emergency candle is a survival must-have and will make an elegant home design. It's a little larger than a tennis ball and has a flat bottom. It may be small, but it's terrible when it comes to its flame height (1-2 inches) and burning time of 16 hours.
The Firefly Bliss uses a 2.6 mm cotton wick and can hold almost 3 ounces of lamp oil. What's economical and practical about this product is it can be reused over and over again.
You can buy extra cotton wicks and recommended fuels for continued use. You may use their eco-friendly refills, the Firefly Paraffin Lamp Oil, or Firefly Clean Lamp oil.
Many verified users are amazed by the Firefly Bliss because it's an emergency candle and, at the same time, a creative home decor. You may change the color of your lamp oil using the Firefly Candle Dye.
Who would have thought you could match your emergency candles with your home decors? You can even add a few drops of essential oils to have that relaxing vibe.
Since the Firefly Bliss is eco-friendly, it doesn't emit smoke, soot, or any kind of odor. So if you plan to use it outdoors or indoors, it'll be a useful light source and, at the same time, an elegant decorative piece.
Pros
Long-lasting (16 hours)
Elegant design
Can be used as decoration
Perfect for relaxation, a romantic evening, or gift
Cons
Oil drippage is possible upon usage
Aesthetics over functionality
Delicate
Features of a Good Emergency Candle
Now that you know the 10 best emergency candles in the market today, how will you choose? Is it by the rank you see in this article, which makes it best? Or by its significant features that can benefit you the most?
When choosing a product, whatever it may be, always pick the one that you think can benefit you the most. Before selecting the product, do a little research of its features, and figure out what makes it so special among all the other long burning emergency candles.
This ultimate buying guide for emergency candles will save you time from browsing and researching the features you have to look for. In this section, we will tackle the essentials when choosing an emergency candle.
Burn Time
One of the product specifications you must look for when buying an emergency candle is the burn time. You must know how long it will provide light, so you'll know how long you'll use it and depending on your purpose.
Let's say you're buying an emergency candle for overnight camping in the woods. You want to make sure you have a source of light for at least 12 hours.
If it's for emergency back-up for disasters, you may want to pick an emergency candle that can last up to 100+ hours, or buy some extra ones just in case. Power outages during disasters are unpredictable, so you may want to keep that in mind.
Each candle has a different burning time and may vary for less than three hours or reach 100+ hours. All the products mentioned above have their burning time stated on each key feature.
Type of Wax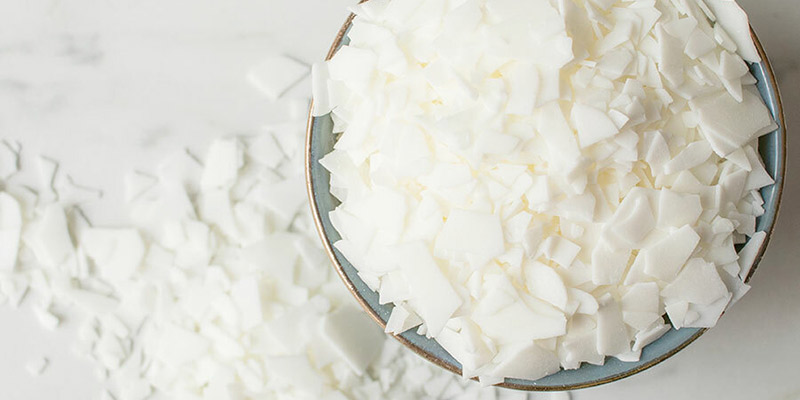 There are different types of wax used for candles. Different compositions vary in terms of performance and appearance.
It is best to know the type of wax of the emergency candles to help you decide which is best to use. The type of wax used will affect other product features like burning time, odor, smoke, scent, and chemical emissions.
Paraffin Wax:

This is the most common candle wax used for emergency candles because it's cheaper. It is also known as straight wax and is available in solid and liquid form. Paraffin wax doesn't contain many additives as compared to other types but is made from synthetic materials. It can be toxic and may have a smoky residue once lit.

Soy Wax or Soy Wax Flakes: These are made from hydrogenated soybean oil and are usually made from all-natural wax. This type of wax is a good option for survival candles as it burns longer and cleaner than paraffin wax. Though it makes good material for survival candles, it's way more expensive than paraffin.
Palm Wax

: This is another type of vegetable wax and is made from hydrogenated palm oils. Just like soy wax, it's safe to use and has a long burning time.

Beeswax or Beeswax Sheets:

This type of wax has a brilliant combination of aromatherapy and survival candles. It is made from beeswax; that's why it exudates that honey smell. Beeswax has a higher melting point compared to other types of wax. That is why it has the brightest and most warm-toned flame. It burns slow, drip-free, and is denser.

Other types of Wax:

The other types of candle wax that are not suggested for emergency candles are custom blends, granulated wax, and gel candle wax.
Wicks
The right combination of candle size, shape, type of wax, and the wick will determine the burning time. It is suggested to pick knitted, plaited or braided fiber wicks for emergency candles for consistent and slow burns.
Twisted wicks have a loose construction; therefore, don't burn much faster. As for the most common materials used for wicks, cotton is so far, the best choice. But there are also paper, zinc, tin or wooden wicks that makes a reliable alternative.
The number of wicks may also affect your decision when choosing an emergency candle. As mentioned above, when using three-wick candles, you can adjust the brightness you prefer.
One wick provides low illumination while using three wicks simultaneously is a very bright source of light.
Stability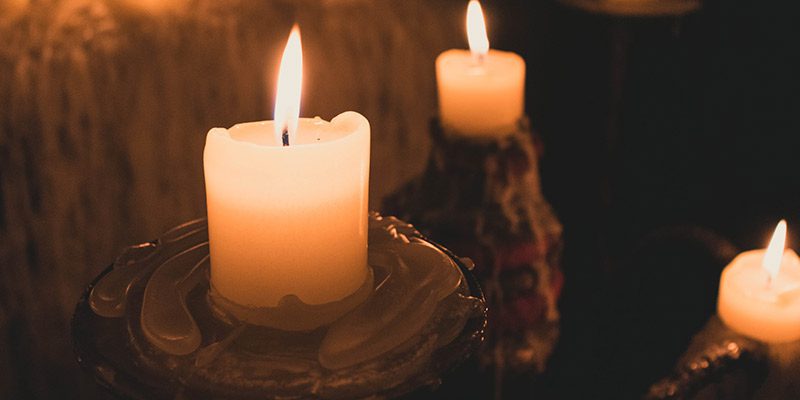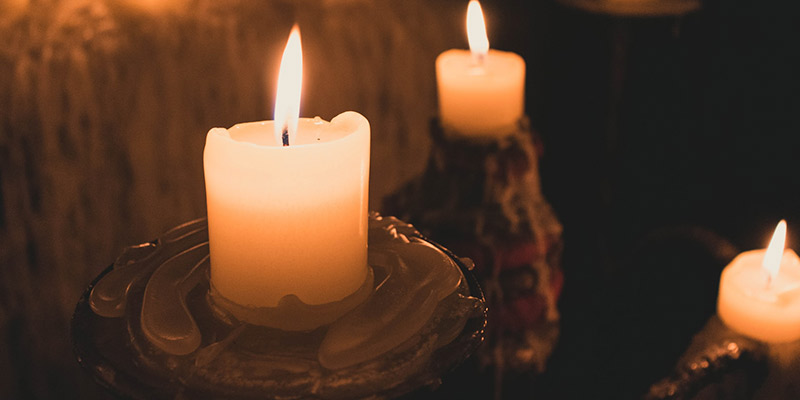 An emergency candle's stability is measured by its ability to stand on its own. Emergency candles that are wide in dimension or a container can usually stand on its own. When candles usually need candle lanterns or candle holders.
For your safety, always choose a stable emergency candle. The thin ones will work fine as long as it is safely placed in a holder and not left unattended while in use.
Safety Precautions
When you see a candle with safety precautions and usage instructions, it reflects how the manufacturer has gone the extra mile to ensure customer safety.
These safety precautions are there to remind you of the things you need to avoid when using these candles.
Odorless
There are emergency candles that emit a strong and unpleasant odor. These unpleasant odors mean that there are harmful chemicals added in the candle wax. If you have family members that have respiratory problems, this can be a concern.
Scented candles are okay for short-term use, like the ones made of beeswax. But for scented candles used for long periods and emitting that strong smell, it may cause a headache for some people.
Candle Soot
Candle soots are the black and smokey substance emitted in candle flames. This happens when the candle materials do not burn efficiently, and incomplete combustion occurs (consumed wax but still burning wick).
The black substance can stain the container, even nearby walls. It is better to look for emergency candles that do not produce soot.
Chemical Emissions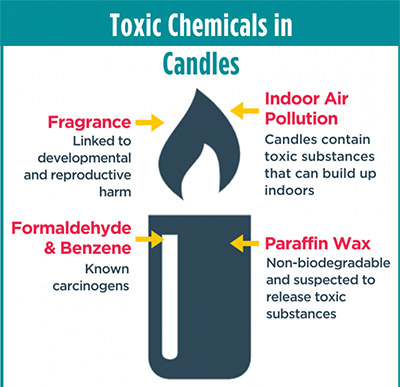 Candles made of paraffin wax are derived from coal, petroleum or sale oil. When these are burned, toxic compounds are released in the air like acetone, toluene, and benzene, known as carcinogens.
These are not eco-friendly gases and can be damaging to health too. It is recommended not to use paraffin wax candles in enclosed indoors to avoid direct inhalation.
Other emergency candles made from vegetable oil or organic products have not been found to give-off harmful chemicals.

Frequently Asked Questions about Emergency Candles
How Many Emergency Candles Should You Get?
As a prepper, the most important consideration when preparing your survival kit is how many candles you should have in store. The best suggestion expert preppers can give is to prepare at least one week's supply of emergency candles.
Also, remember always to have a back-up. If you buy a 120-hour emergency candle, that can last you for one week (if only used at night). But there can be tendencies that you might want extra lighting, so always have back up emergency candles at hand.
Also, consider that it's not only you who will be needing the light. Other members of the family must have their source of light too.
In short, always have at least two emergency candles for each family member, that could last for a minimum of one week. That's why it never hurts to have more back up supply.
How to Use Emergency Candles Efficiently?
To use emergency candles efficiently, you must be able to let your current stash last longer. But how will it last long if it's just too dark and you need a lot of light?
There are two tricks to make the room seem brighter even without lighting an additional candle. The first secret is to light in near a mirror, so the light illuminates. The second tip is to place them in areas you always use.
Why place it in an area you don't use? Do not randomly place the candle all over the house. Instead, light one candle and just bring it wherever you go.
What Is the Difference Between Emergency Candles and a Regular Candle?
They are both candles, and they serve the same purpose: to provide light in the dark. However, regular candles are not designed to last for more extended periods. On the other hand, emergency candles can endure long periods of usage, both indoors and outdoors.
How Do You Make a Candle Burn Brighter?
The first time you light your candle will determine how effectively it performs all throughout. If it's the first time you lit up the candle, do not directly blow it out.
Wait first that the whole top layer has melted all the way, not melted in the middle, forming a shallow center.
Before you light up the emergency candle, trim the tapered candle wicks, nut make sure that it's still long. This allows the flame to be in control so it can give off a cleaner and brighter burn.
For candles with three wicks, if you prefer to light one wick at a time, rotate the wicks that you use.
Can I Make Emergency Candles at Home?
Yes, you can make emergency candles at home. You can buy candle-making wax and wicks. If the wax you bought is in solid form, simply heat it to form into a liquid state.
If you want, you can add some scented oil rose petals, or a dye, if that's what you prefer.
Get an empty jar, attach the wick, then pour the liquid wax into the jar. Let the wax dry while securing the wick to stand up. You can do this by laying two chopsticks on top of the jar, and sandwich the wick while waiting for it to dry.
When making emergency candles at home, be sure you can come up with the biggest candle that you can to last for longer periods.
If you are more self-sufficient, you can use products you have readily available at home. You can easily make liquid wax candles in less than 20 minutes. You can use vegetable oil as your liquid wax. Look for a glass jar that has a tin cover.
In the center of the tin cover, make a small hole in the middle so the wick can pass through. As for the wick, you may use household items like a shoelace, nylon thread, or a rolled-up cotton cloth. It doesn't get any survivalist than this, doesn't it?

Final Thoughts
Some people think that candles are an old-school approach when it comes to providing light. We know there are solar-powered flashlights and rechargeable lamps, but nothing beats the ever-reliable emergency candles.
What will happen if the batteries run out? It wouldn't hurt to have emergency candles on standby. Just remember to be always prepared because you'll never know when you might need them.