How, why and what: Lifestraw, Sawyer, Big Berkey and the $1 water filter
Water filters are rated by survivalists as the priority item in their survival kits, and for good reason too, without clean drinking water your survival expectancy is limited to three days. With such a simple, necessary, cheap addition to your kit you are able to drink clean filtered water. So which one will you choose?
My first experience with filtering water came when I was a boy scout drinking muddy water through a filter paper with small activated carbon rocks. Since then, innovations in filters have come a long way to provide clean drinking water not only to survivalists, preppers, and hikers who read The Prepping Guide, but also to underdeveloped communities that need to purify diseased water. To be able to give an underdeveloped community clean, disease bacteria-free drinking water is much more important than my first steps drinking unmuddied water.
The Most Popular Water Filters And The $1 DIY Filter
The filters I have chosen are ones that have been tested and worked with in the field, the home and in emergency events. They are also the best-selling of their kind online so there is no option of being a faulty product, except for the DIY filter as it may depend on the materials you use and the way you make it.
Why you need to use water filters
For many people in the world, access to clean drinking water is an issue. But clean drinking water is not just an issue in poor nations, it is also something that happens in civilized western nations. How? When water purification plants shut down, in flood emergencies or other natural disasters, there is limited access to clean drinking water. With unclean water comes the chance of encountering nasty germs such as cholera and typhoid. Any other bacteria that hides in water can cause anything from diarrhea to vomiting and can place extreme stress on the body possibly resulting in death.
You want to avoid this at all costs, especially if you are outdoors in a survival environment, or in a flood disaster where clean water is scarce and only available where you have previously stored it.
The primary reason for using a water filter is that they have been made to be cheap and affordable for everyone. They are not fancy contraptions that cost heaps of dollars. For the simplest personal filters such as the Lifestraw and the Sawyer filter, they are generally around the $20 point.
So let's take a look at our top 8 water filters.
Top 8 Water Filters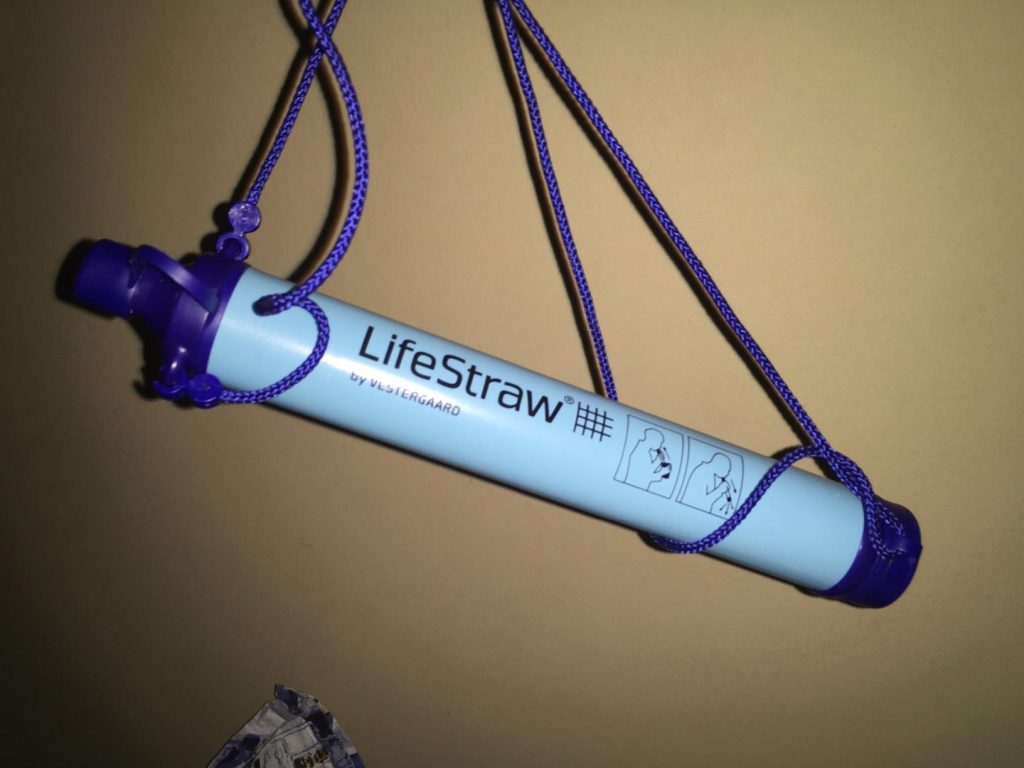 The LifeStraw has got to be one of my favorite products because of its simple use and good functional design. The work done by the LifeStraw company is great too. With every LifeStraw sold a school child in a developing community receives safe drinking water for an entire school year. Isn't that worth the buy alone?
The LifeStraw filters 99.9999% of waterborne bacteria and protozoa. The bacteria it removes are also:
Escherichia coli
Campylobacter
Vibrio cholerae
Pseudomonas aeruginosa
Shigella
Salmonella
The LifeStraw's Mission product goes a step further to remove viruses from water as well, so there's a level to which item you might need. For the purpose of this review and because I have used it myself, I am recommending the LifeStraw as it is designed for survivalists and outdoors regulars to ensure they are drinking clean, filtered water, while also being a small (9″) and light item.
So how does this specific straw work? Easy, when you come across a body of water, being a river, creek or stream, you use the straw to drink the natural water. When you are drinking through the straw, the water is filtered by a particle-catching filter small enough to catch the tiny bacteria as the water passes through.
The downside to the LifeStraw that I use? I can't store filtered water with it. So if I wanted to take water with me I would have to carry a container of unfiltered water and drink it through the LifeStraw. This can be a set back for some of you as it is more convenient to have pre-filtered water. For this, you would need the LifeStraw Go Water Filter Bottle.
Pros
Inexpensive
Lightweight
Straightforward
Portable
Cons
Hard to clean
No storage capabilities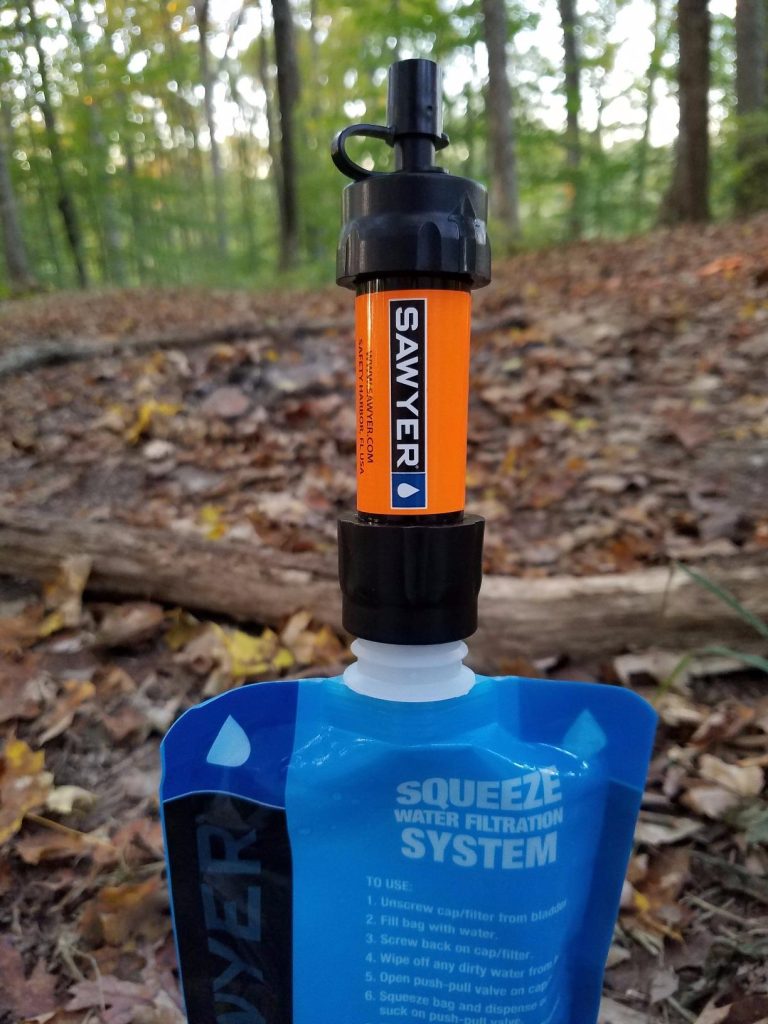 The Sawyer Mini Water Filtration System is the closest competitor to the LifeStraw. The difference between the two is that the Sawyer is able to attach directly to standard disposable water bottles and the Sawyer's attached drinking pouch or camelback hydration packs.
Because of the features of the Sawyer and its added accessories, I would say that for functional purposes the Sawyer is the best unit for survivalists, hikers, and preppers to use as a personal filter. This unit also has a filter lifespan that is 370 times longer than the LifeStraw, so there is a very competitive advantage that the Sawyer has over the LifeStraw in its functionality and lifespan.
Don't get me wrong, the LifeStraw is good, but the Sawyer's features are far more beneficial to what I want in a backup item.
Pros
Affordable
Versatile
Lightweight
Durable
Reliable
Cons
Clogs easily
Difficult to suck and squeeze
Low durability of the included bag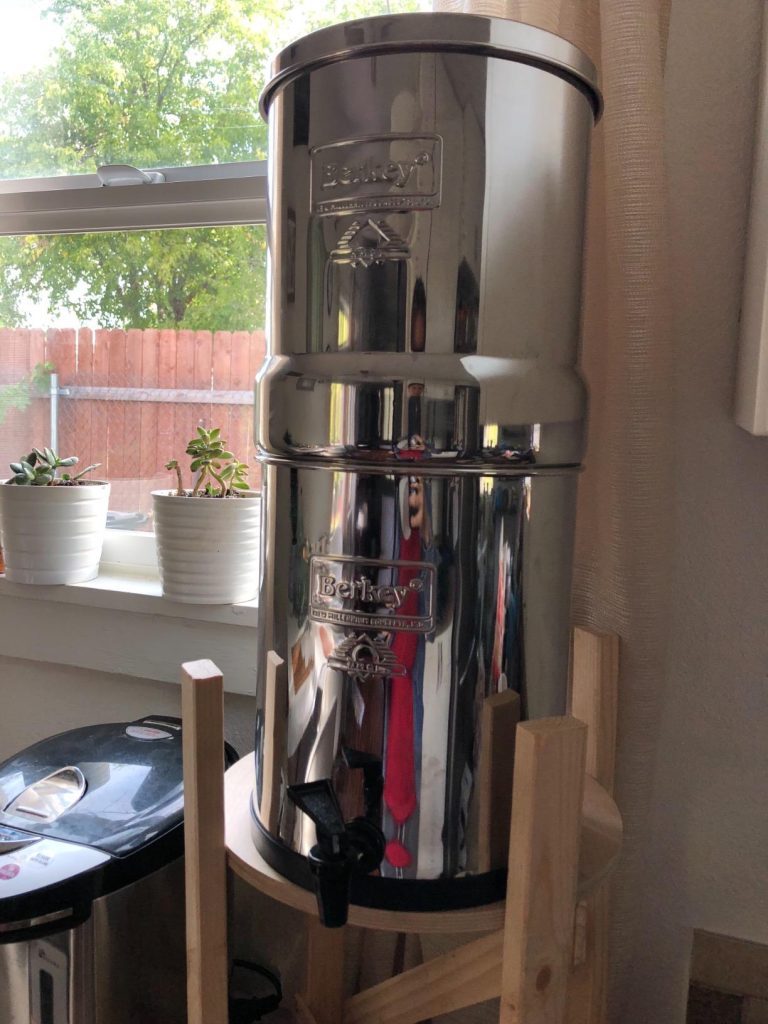 For those that are filtering massive amounts of water for not just themselves but their family as well, a personal water filter is not going to do the job quite as well as a countertop water filter. This is a real item for prepping families and is priced as such being just under $300.
I chose the Big Berkey as it is the counter top water filter that I have and is the biggest seller online for home filter systems and very popular with preppers. If you are in a flood or disaster, this is the sort of item you are going to be after as it holds a good amount of water depending upon the type that you purchase.
For me, I use the two gallon Berkey, but you can also get a 4.5 or 6-gallon unit depending on your family size. For the speed, it can have an output of about 3.5-4 gallons an hour. The Berkey filters remove 100% of pathogens in water and can be used outdoors as well as indoors, although I would not call it a 'personal' filter because of its size.
For tap filters, the Berkey also makes an impact on local drinking water. I managed to find one review that tested tapwater from Southern California where the unfiltered and filtered tapwater was tested in a professional laboratory. The unfiltered tapwater had:
Arsenic: 2.5 parts per billion (ppb) – lab considered this reason for "caution"
Uranium 238: 3.1 ppb – also "caution"
Aluminum: 94 ppb – caution
Fluoride: 0.8 parts per million (ppm)
When the tapwater was filtered through the Berkey, the results were:
Arsenic: less than 1 ppb – lab considers "acceptable"
Uranium 238: less than 1 ppb – acceptable
Aluminum: 19 ppb – acceptable
Fluoride: 0.4 ppm
These results were very surprising which just goes to show the power of this filter unit. It should be noted that this test was conducted in 2014, so Southern California tapwater results may have changed since then.
Pros
Perfect size for home use
Simple design
Easy to use
Will not remove healthy minerals from your water
The stainless steel design stands for longevity
Cons
Replacement elements are not cheap
The filtration does not stop once the chamber is full
The frequent re-priming can get tiresome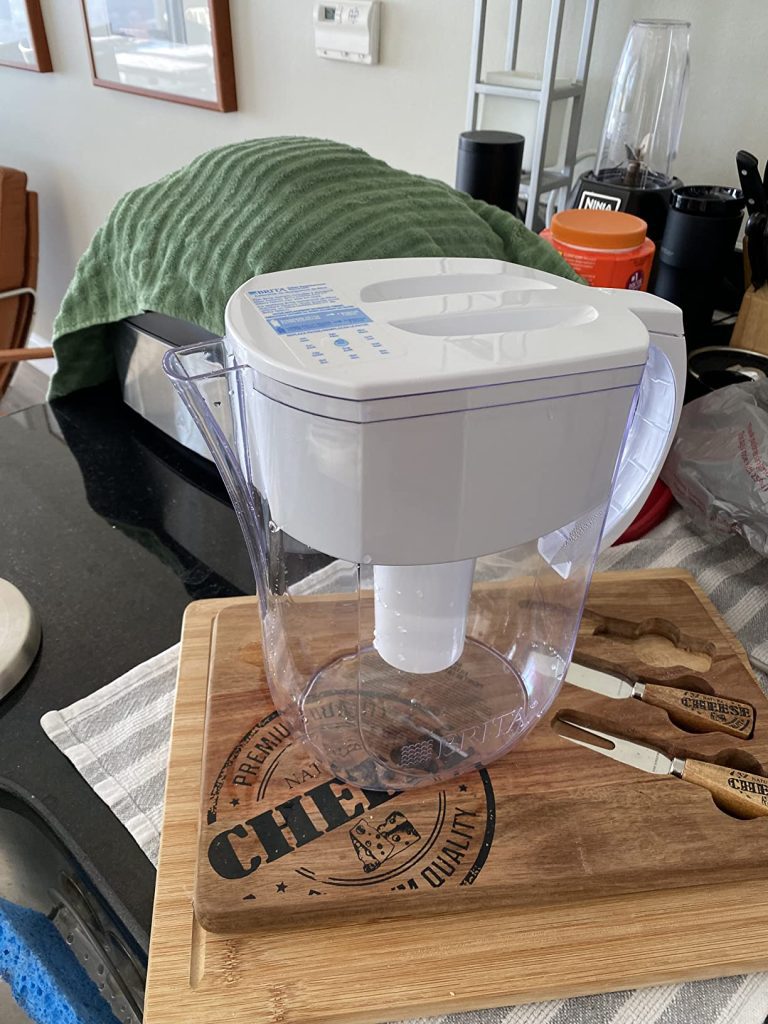 Standard Brita filters are NSF-certified to remove numerous hazardous metals. It has a unique combination of activated carbon, and a tiny quantity of ion resin on par with most pitcher filters.
Water may also be filtered fast using standard Brita filters. In fact, out of the three water filter pitchers we reviewed, the Brita filter was the quickest in filtering a cup of water throughout our tests.
While the Brita water filtration pitcher has many positive features, it also has a few flaws that we discovered throughout our testing. For starters (and maybe most crucially), Brita filters aren't very effective at removing hard-water minerals. ZeroWater filters keep up with brands like PUR, but they can eliminate mineral ions from your water.
Brita is the "inexpensive brand" in the water filter pitcher industry while not marketing itself. In addition to being among the least expensive, it is simple, reliable, and virtually ubiquitous.
Brita is an excellent option if you are looking for a low-cost, widely available water filter pitcher. Brita water filters have been popular for a long time for a reason.
Pros
It removes harmful contaminants from the water
It comes in different sizes and has additional features
It is highly affordable
It is tech-based
Cons
Not suitable for water sourced with microorganisms
The filtration span is short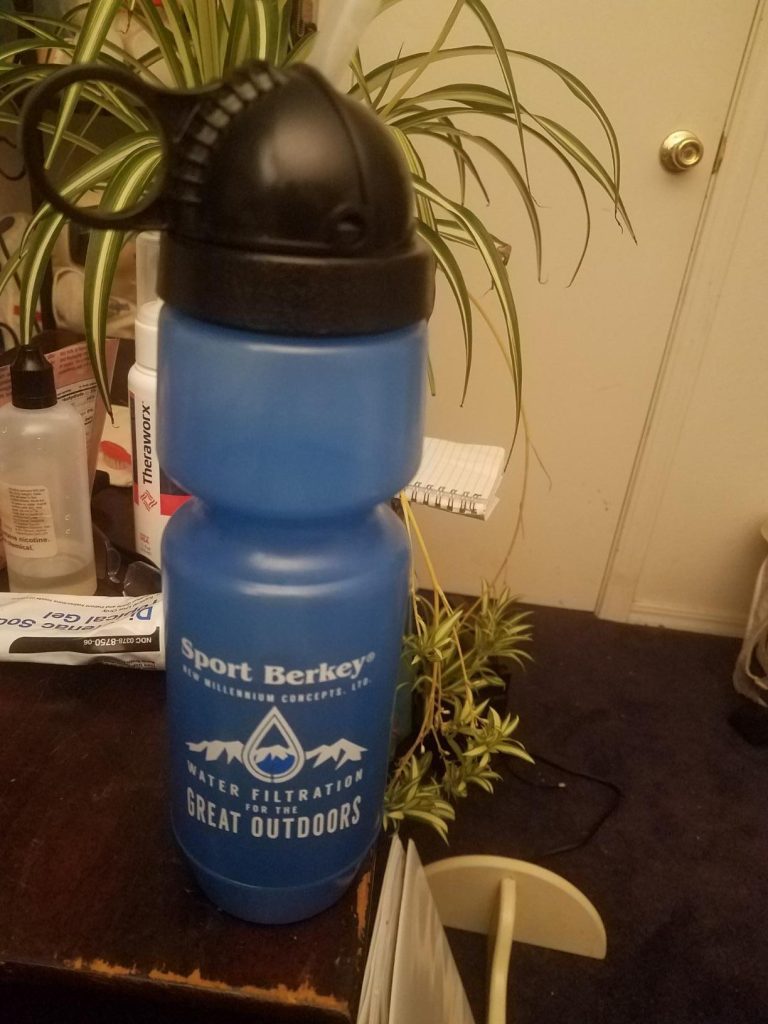 Berkey used the filtering features of the more extensive Berkey water purification systems in this portable water purifier, but it is in a bottle. The Sport Berkey is ideal for a day out since it can replenish and filter water from almost any source.
The filter in the sport bottle, according to Berkey, is the same as the one in their bigger system and "is intended to eliminate or drastically decrease hazardous substances, heavy metals, volatile organic compounds, and other contaminants."
You can filter almost any water—640 refills from municipal water sources or 160 refills from any other source.
When we initially opened the box, the Sport Berkey seemed to be inferior to our Travel Berkey. The filter dangles within the bottle, connected by a straw, and has a plastic top and a soft rubbery surface.
The Sport Berkey altered the taste of the water. It had a clean, refreshing flavor, comparable to the water from our full-size Berkey. We were able to squeeze the bottle due to its soft exterior effortlessly. The plastic top aids the bottle's lightness, which proved to be quite durable. Even after all of the abuse we gave the Sport Berkey, the filter portion remained unharmed.
The Berkey Sport water bottle gets two thumbs up. It resolved our problems with bottled water costs, the "funky" flavor of safe drinking tap water, and the availability of safe drinking water.
Pros
Replacing the filter is very simple
The taste of filtered water became appealing
Easy and straightforward to use
Wonderful and hand handle fit for the cup holder
Cons
The first flush of the filter is solid
Straw gets pinched shut by the lid
Only for sipping, not chugging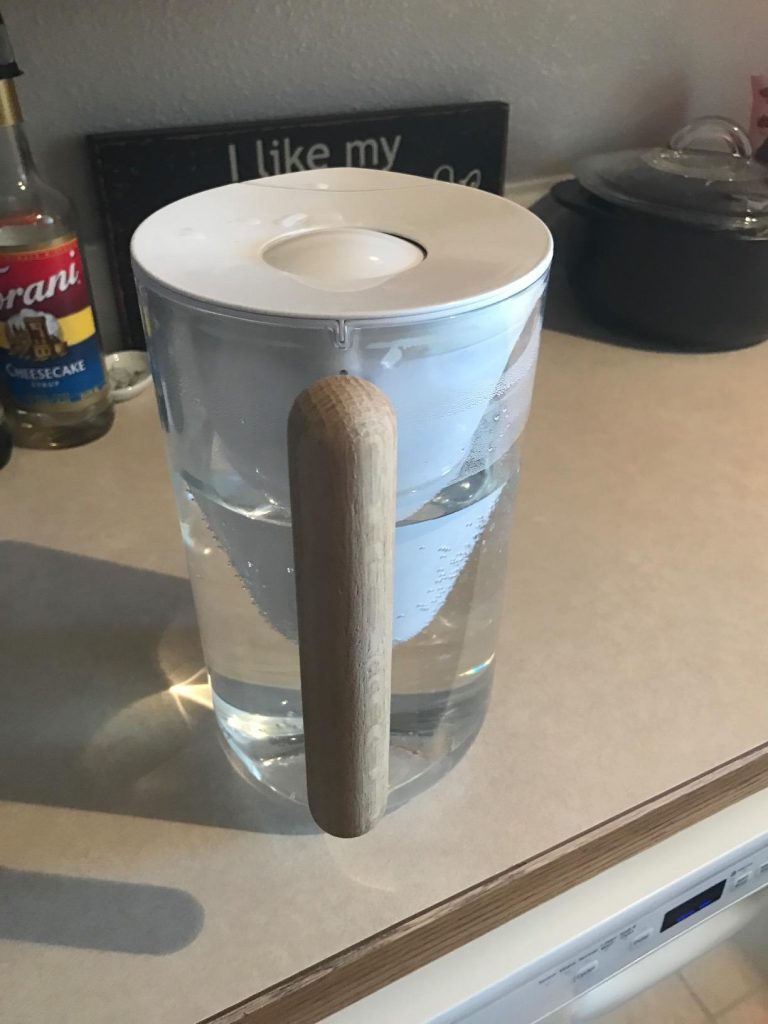 The Soma water filter pitcher, in our view, is for those who choose contemporary style above complete filtration and comprehensive pollutant removal. To put it another way, the attractive pitcher will look lovely in your kitchen, but it only tests to remove five different impurities.
To filter impurities, the Soma utilizes a combination of activated carbon, ion resin, and charcoal.
The Soma seems to be rather excellent. It filters water rather quickly when we change the cartridges, so there are no significant wait periods. The pitcher is BPA-free, and the handle is either responsibly sourced oak or bamboo. Sugar cane plant-based components make over 60% of replacement filter casings.
The Soma water pitcher has a unique feature: you don't have to remove or open the cover to pour water into the filter. When you submerge it in water, the lid automatically opens, allowing water to flow through. It is worth mentioning that there have been reports of the lid sticking and spilling water.
In short, the Soma water filter and pitcher is a fantastic buy if you have pretty clean tap water but wish to remove residual heavy metals and the taste of chlorine. For well water, this is not an appropriate filtering system.
Pros
Great design
Filters fast
Sustainable materials
You get a 60-day trial period in which you can return your Soma for a full refund
There is a 1-year limited warranty
Cons
Essential filtration only (no more than five contaminants removed)
Not everyone seems happy with how the filtered water tastes
A bit expensive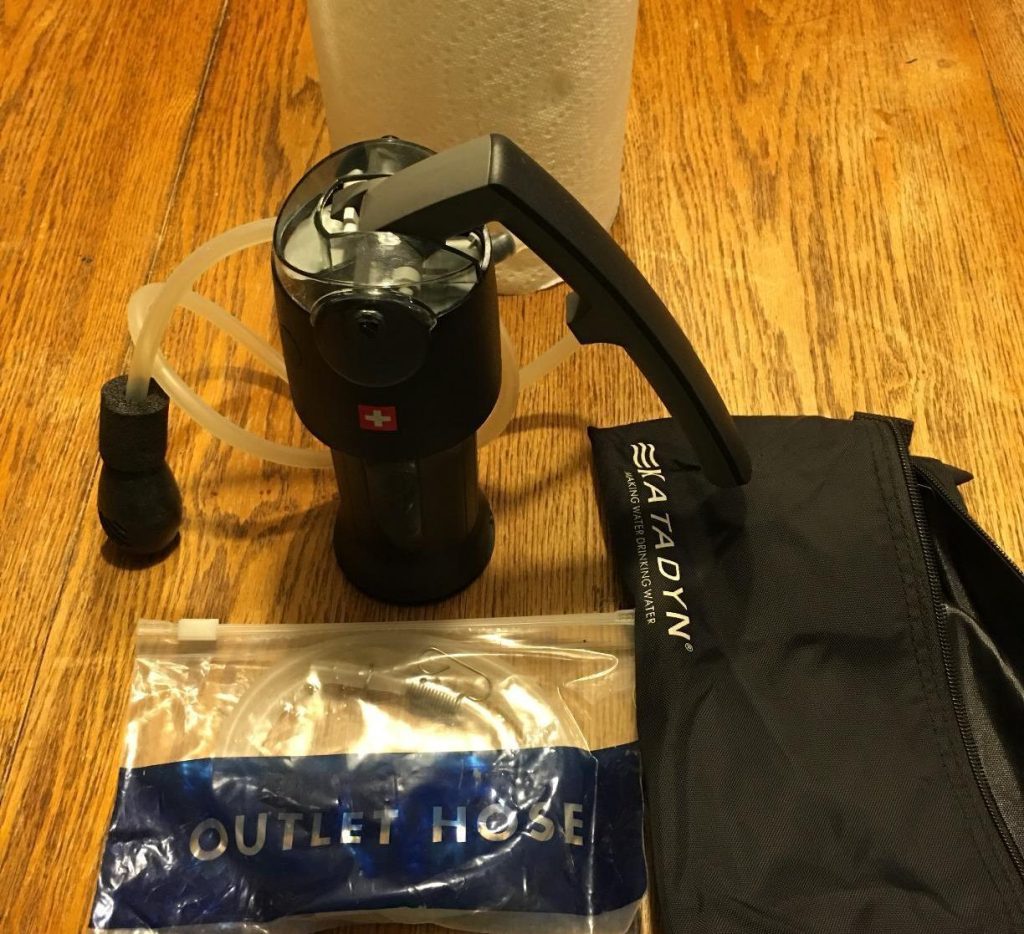 We were pleasantly impressed by how well the Vario functioned on our wilderness outings. We enjoy how smooth and straightforward it is to pump and its ergonomic grip. The Vario provides clean, great-tasting water quickly! Although it is rather heavy and oversized, it was the second quickest pump we tested and might be an excellent option for a group water treatment approach.
Protozoa and bacteria, including cysts like giardia, are successfully filtered out by the Vario. If you are concerned about viruses and are going to the backwoods of Canada or the United States, this should cover your filtering bases.
The number of distinct components in this filter shocked us. You can disassemble the Vario to troubleshoot and repair all of the filter's numerous pieces, such as the ceramic disc and various O-rings. To clean the ceramic disc, you will need a green scrubby and oil and new O-rings for all the various gaskets.
This filter makes the pumping as simple as possible; we believe the Vario's handle is the most attractive of all the pumps.
The Vario was a pleasant surprise, with a smooth and straightforward pump. It is a big device, so it is not ideal for hauling in the wilderness, but this may be an acceptable option if you are traveling with a big group and want a pump-style filter.
Pros
Pump water rapidly with mild effort
The threaded bottle adapter is a great addition
The charcoal bit takes out an unpleasant taste
It comes with a decent carry bag
Cons
The nice valve conveys more water and may 'airlock.'
Like all filters, it requires thorough cleaning before prolonged storage
Relatively heavy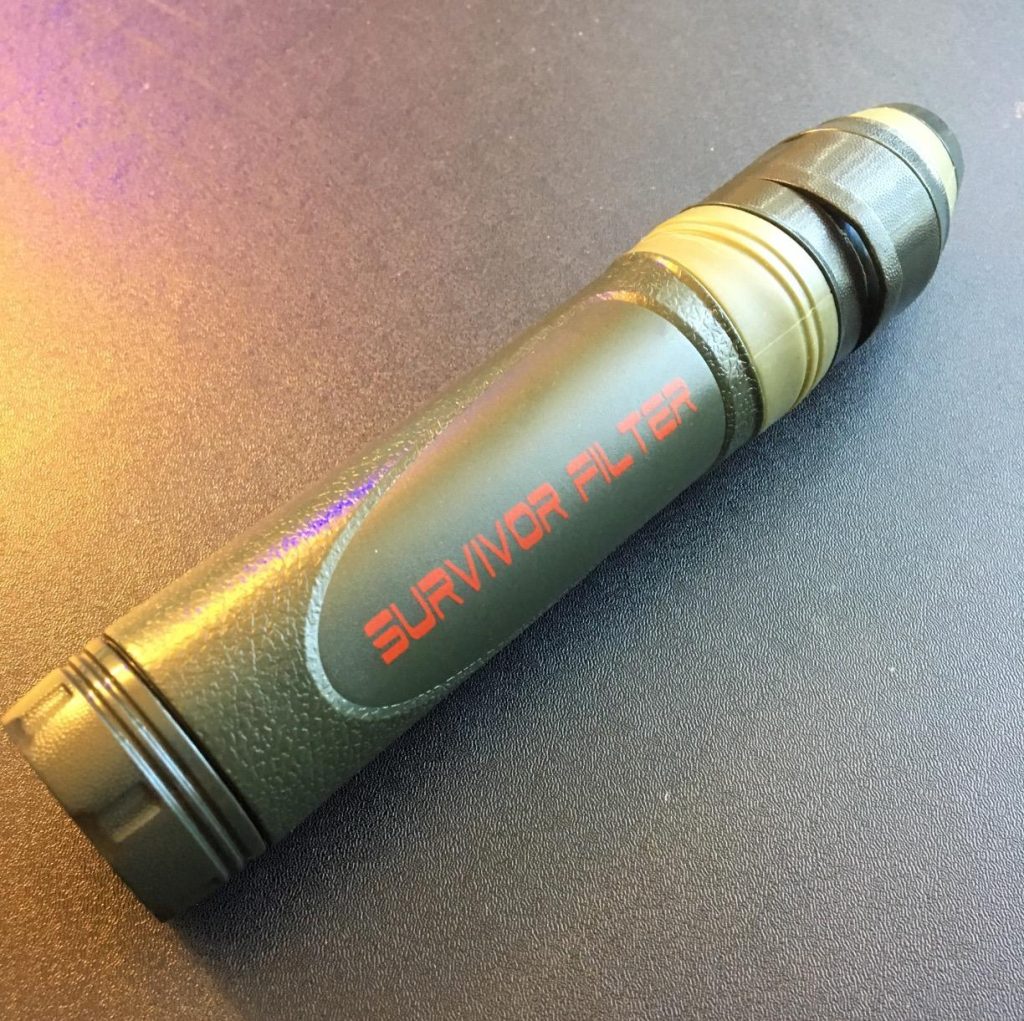 When we first saw the Survivor Filter, we thought it was a high-quality, long-lasting, small water filter. It fits neatly in a backpack or the glove compartment of a car. Overall, the plastic seems to be sturdy and unlikely to shatter or fracture if dropped.
The first step in evaluating the Survivor Filter was to disassemble it and examine whether the internal components were of comparable quality. All internal fittings seem to be similar in appearance to the filter's outside.
Even though the Survivor Filter seems sturdy and well-made, we found the way pieces unscrewed or twisted apart to be a bit inconvenient. What we mean is that they don't magically thread together fast; you have to have everything lined up correctly.
The Survivor Filter can be switched out in less than a minute when it comes to changing components. This design aspect also strikes as much more ecologically friendly than straw-type filters.
With a filtering level of 0.05 microns, you may be sure that this filter can handle practically any kind of water.
Overall, we thought the Survivor Filter was of decent quality. Having this with you assures that you will never have to worry about drinking contaminated water.
Pros
Ultra-lightweight
Great price
Easy to use and maintain
Removes all bacteria
Versatile
Cons
Not so significant water flow rate
Canteen not included
It may be hard for some to drink directly from the water sources
Problems of contamination when you take the water into bottles
Okay, I will admit, as a boy scout this was pretty fun when I first did it. For myself now I would not be using a DIY filter unless I was left with no resources except a pile of activated carbon (not the easiest thing to come across in the wild) and a filter. It would be much more advisable to use one of the recommended filters above.
With that pre-warning in mind, here is how you can make your own water filter at home:
Get some materials:

Get a plastic water bottle
A needle or nail to puncture the bottle
Activated carbon (small grainy type)
Paper filter, cloth, kitchen towel
Paper clip

Heat the needle over a flame and puncture small holes in the plastic bottle. You only need several holes. The more you have the faster the water flows, therefore, less filtration.
Use the activated carbon and fill the bottle with it up until it is about a third full.
You should pre-filter the water
Get your filter paper/cloth and make a cone with it and use the paperclip to close off that cone end
You then pour the dirty water through the cone filter you have made
This initial paper will remove the particles from the water
Eventually, the activated carbon will filter the water and you will have clean water drop from the bottom of the bottle
To speed up that process, blow into the top of the bottle adding pressure to the water and forcing it through the carbon
You can see a video walkthrough of the same process below:
My choice of water filter
For my circumstances, I choose to use the Sawyer mini filter system. It is small and efficient in its ability to connect to my Camelback or to any plastic bottles I take outdoors with me. In an emergency situation such as a flood, there is no problem in keeping this with an emergency kit for each family member to have as their own personal filter. This may be suitable for you, however, if you are after stronger filtration you should be looking at the Berkey unit or the Lifestraw Mission Purifier.
If you enjoyed this article and enjoy free survival and prepping information in general, subscribe to my Sunday Six Newsletter for the best six points on self-sufficiency and prepping in your inbox each week.
If you are looking at one of these water filters, make sure you have a supply of food and an emergency bug-out bag.