You have five minutes to get out of your home and leave your town for a few days – what will you pack?
That's the question you need to think of as you pack your bug out bag. Whether you are preparing for an emergency, disaster, or are bugging out early ahead of an event, what would you take to get, and stay, out of your home?
If you are new to prepping, you might be wondering what the bug out bag is. It's the holy grail of prepper essentials. Everyone should have a bug out bag catered to their circumstances, area, and personal needs. Whether it sits in the car, or behind the front door of your house, everyone should know where their bug out bag is, what's in it, and how to use it.
Why do I think it is important? Because I have used my own emergency bag in some pretty hairy events, whether it be the two freak floods that destroyed my city and during family emergencies in another state. And that's not to mention the countless amounts of times I have used my bugout bag, which sits in my car. It's been used to treat cuts, supply two people to sleep in the car overnight, provide light during a blackout in a mall, fix bikes or headaches, and even super glue a heel back onto a shoe.
But aside from those uses, the primary reason to have a bug out bag is it ensures you are able to leave the home in a rush without wondering what you have to pack, what medication you might need, whether you have food for the dog, or if you will have enough water. Instead, it's all there waiting for the picking. As preppers, we do this because when disaster calls or something goes wrong, we are all pretty stressed. So having that pre-packed survival bag makes tough times a whole lot easier to manage.
Primarily, a bug out bag should consist of enough essentials to allow you to sustain yourself for a few days. This includes the simple things from water, food, and hygiene, as well as some other necessities of medication, clothing, sleeping gear and some basic survival and first-aid supplies. In this post, we are going to take a look at what you should consider adding as essential bug out bag items, as well as some supplies, should an emergency or disaster strike.
But first, let's take a closer look at what a bug out bag is.
What is a bug out bag?
Essentially the bug out bag is the collection of necessities you need every day and enough to last you for a few days should you not be able to find another source of those things you need to live.
This is just common sense. You wouldn't go camping for three days without water and food. You need to pack enough to ensure that you are able to keep yourself healthy and functioning. But the purpose of a bug out bag isn't to go camping, because when we are 'bugging out', we don't have the time to pack the essentials, it's either get out, or get caught.
Where did 'bug out bag' and 'bugging out' originate?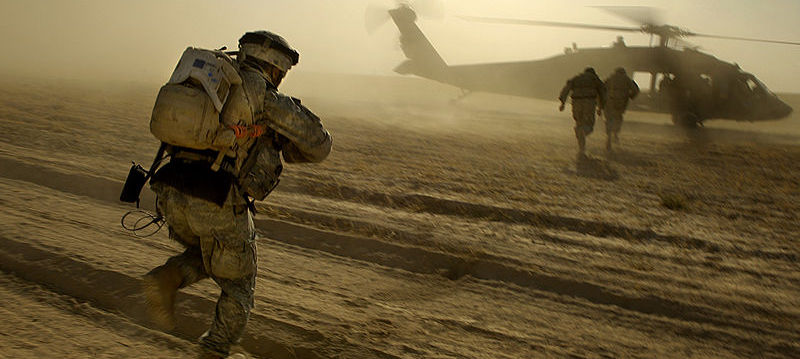 You might be wondering where the 'term bug out bag' and 'bugging out' comes from. The practice gets its origins from U.S forces conducting quick displacements during the Korean War and is a military tactic used even now, during conflicts in the Middle East.
Bugging out – As a tactic, is to ensure soldiers on the front lines (or in modern day conflicts) were able to move quickly, with only minimal supplies, from defensive positions that were overrun. In this sense, they 'bugged out'. Ever since those young soldiers used bug out bags, which were well-packed bags of the lightest but essential gear, future military and enforcement forces have been developing kits based around the concept of bugging out and field survival.
Since then it has been developed into a civilian emergency preparedness item that is a must-have for households.
Why do you need a bug out bag ready?
Whatever may happen, your bug out bag is there for a reason. If you are leaving home, you can think of the bug out bag as the home on your back, but smaller. Everything that keeps you alive at home, such as water, food, shelter, warmth, and security, you need to consider improvising and fitting into your bag.
Why do we need this? Sure, well before a storm comes you might be able to leave home, drive a few hours down the road and stay with friends or family until the recovery commences. With your bug out bag, it holds your spare clothes and sleeping bag so that you can have your own stuff and still stay with family. But as so many disasters are unpredictable, and give little notice, if any notice at all, you might not even be able to make it all the way out of town before the roads are cut off. You might need to sleep in your car after driving for so long, and food services might not be available in that area. These are just some scenarios that can happen when you are leaving your area, all of which a bug out bag holds the solution to.
The best thing is, a bug out bag is cheap and very easy to make. In fact, if you budget well, you shouldn't have to spend much at all to make a bug out bag for every member of your family. In saying that, there are some things you might want to consider, such as the type of bug out bag you should choose, and what you might want to be storing in it. So let's take a look.
DIY bug-out bags vs Premade bug-out bags?
The best part about making your own bug-out bag is the ability to hand-select the items in your kit. Preppers on a budget can gather affordable items from a variety of sources, while those with specific preferences can purchase premium items for a more comfortable experience. Making your own bug-out bag also gives you the freedom to eliminate non-necessities, so you don't waste any money or space on things you don't need.
The downside to a DIY bug-out bag is the time commitment. You'll need to do some research on what items you need, reputable brands, and which products represent the best value. There's also the risk that you may forget something, which can be a life-threatening mistake when disaster strikes.
Premade bug-out bags are designed to save you time and eliminate the chance of something important. They're a "set it and forget it" solution for preppers who know emergency preparedness is essential but don't have the time to put it together themselves. Some people complain that premade bug-out bags aren't customizable, but this shouldn't be a concern as you can modify any premade kit with extra items that you need.
The only real downsides to premade bug-out bags are price. Premade bug-out bags cost more because you're paying the company a little extra to handle the hard part for you. Of course, the trade-off is that they're saving you time and anxiety, so hopefully it's an even trade. On the other hand, quality shouldn't be an issue as long as you do a little research on your end before purchasing a premade kit. Here are our two favorite premade kits before we get started on the DIY kits.
Pros
Comes with professional grade tools
Has zippered compartments inside
Shell is durable
Cons
Not enough ways to attach things to the pack's exterior
CSS Uncharted Supply Co is the best premade bug-out bag for evacuation orders. Where other bug-out bags focus on essentials like food, water, and first aid, the SEVENTY2 includes travel and shelter necessities to keep you warm, safe, and dry until you can return home or find a permanent shelter. The pack includes enough provisions for one adult for 72 hours.
The SEVENTY2 features 35 expertly curated and organized survival tools, including antibacterial wipes, an air filtration mask, chem lights, a collapsible water pouch, Datrex food bars, duct tape, a first aid kit, a flashlight, gloves, goggles, heat packs, a waterproof container, a multitool, a mylar thermal space blanket, a mylar thermal survival tent, a Nalgene water bottle, paracord, a solar powered / hand crank charger, a Sawyer MINI water filter, sunscreen, an Uncharted beanie, and a water syringe. The bag itself is waterproof and airtight to protect the contents and serve as a flotation device. You can also use the tough polyurethane insert panels as snowshoes or a sling.
Pros
Huge but manageable to carry
Well-constructed
Has many pockets for organizational purposes
Cons
Some items may be missing or not as advertised
The Premium Family Emergency Survival Kit is the best bug-out bag for surviving at home with your family after an emergency. When paired with a tent, it becomes an even better field kit with camping-ready essentials like a portable stove, InstaFire tinder, and a Sawyer Squeeze to filter water from the nearest lake or stream. All of the provisions are premium items that represent best-in-class quality, construction, and durability, so you won't have to sacrifice comfort or durability.
The Premium Family Emergency Survival Kit contains enough provisions to sustain a family of four for 72 hours. Inside the large, heavy-duty backpack you'll find 24 Mountain House food servings, 48 packets of Datrex water, one Sawyer Squeeze, eight Cyalume SnapLights, two LED lanterns, two flashlights, one first aid kit, four emergency blankets, two bath wipes, one portable stove, four bowls with utensils, one MoraKniv knife, one Ferrocerium rod, four InstaFire tinder, and four whistles. The backpack also features several interior pockets where you can store additional items to improve your family's chances of survival.
DIY. What is the best bug out bag type?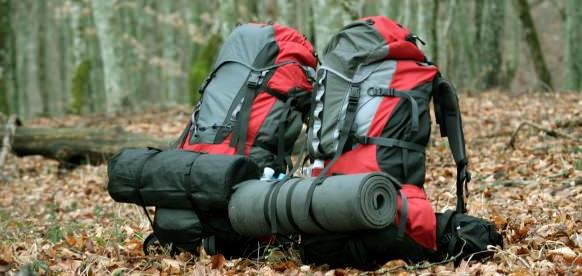 So you've decided to make your own. First, let's start with the bag itself. There are a number of things to consider when looking at the type of bug out bag you might need. I speak about the finer details of how to choose the best bug out for you in my post on bug out backpacks, but primarily, you need to consider these five simple things when considering your own needs. They are:
Think about what you need your bug out bag for. Are you going to be bugging out to a camping location, to a friend's place that has supplies, or to sleep in your car in a safe place? This will determine how much you need and what you need to take.
Make a bug out plan. This might be things such as where you are bugging out to, what path and transport you will take and how long it takes to get there. All of these will factor into what you take and what sort of bug out bag you need.
Pick a price range suitable to your budget. I chose to not spend anything over USD$150 and was able to get something for $USD100 which I also use for camping and hiking.
Get a bug out backpack that you can wear over some distance and feels comfortable with weight in it. Make sure the straps are customizable so that you can tailor the bug out backpack to your body.
Once you've got yourself a bug out bag, pack it up and take it for a trial run. Think about how it feels to wear, how you are able to move in it as well as scrutinize your gear to make sure you are not taking more than you need, or not enough.
Hiking bag or tactical backpack for bug out bag?
Hiking and backpacking bags have proven to be popular for bug out bag kits as they are affordable, durable, and are made to carry heavy contents. However, you might find that a bug out bag with more pockets, molle, camouflage, and an organizational design would be more suited to you.
Tactical bug out bag – If you lean towards the more tactical bug out bag, the most popular option by far is the 5.11 72-hour Rush pack. This backpack is specifically designed to be used in 72-hour situations and is a popular choice among preppers for its design and use. The pack itself was designed by ex-special forces staff who customized their own packs for convenience, and when I have used it, I have found it very durable in rough conditions, and innovative with protective layers, pockets, and compartments. The pack's exterior is covered with molle application strapping so you can add your bug out essentials such as a first aid kit and an admin map panel on the outside of it.
Pros
Interior is pretty spacious
Made out of 1000D nylon Cordura
Lots of useful pockets and straps
Cons
Not tactical-looking
Draws attention
The reason why many survivalists and preppers choose to stick with 5.11 packs rather than seeking alternative cheaper backpacks, is they want to make sure their bug out backpack can carry the weight, and last through whatever conditions you carry it through. 5.11's products are well known in the military and special forces communities because it provides the most durable clothing and items in the industry. For preppers, this is important as you need to know that your pack is reliable for when the 'going gets tough'.
Hiking packs – I recently decided to change that up and experiment with a 75-liter hiking pack just to explore alternative bug out bags that were more affordable. One of the most important things to look out for if you are looking for your own cheaper pack is the strength and wearability of the shoulder straps and backrests.
If you are looking to wear a backpack when bugging out that is not a purpose-built bag such as the 5.11 option above, you need to find something with strong shoulder straps. I have been trialling the High Sierra (below) 70L pack which has a great strapping system around the shoulders and waist with an aluminum frame that can be adjusted to fit your back. These are a great starter option for those who would prefer a more hiking style bug out bag rather than a tactical pack.
Pros
Good pack at an awesome price
Doesn't feel uncomfortable to use
Materials feel sturdy
Cons
May not be the best for heavy extensive use
There are also options to reinforce your own backpack by using linked zip ties as a supportive method to ensure that there are no tears in the bag's supports when excess weight is applied. The other issue is the part of the pack that rests against the back, to hack your own version of this you can insert a tough rubber lining as support.
The budget of a bug out bag is up to you. You really don't have to spend too much to have a complete bag. Primarily, you should be spending the bulk of your budget on the bag, the shelter, and a functioning multi-tool. The rest you can pick up variations of at different places, or you may already have it at home.
How to pack your bug out bag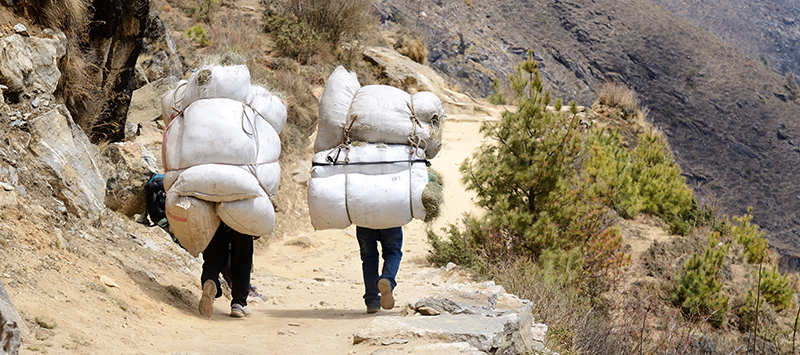 The primary reason we prepare things such as bug out bags is that what you prepare now will make it easier for when, and if, you need it. But that doesn't mean carrying as much gear as possible, otherwise, you might end up looking like one of these guys in the image above, and that's not going to make you very mobile.
So what should you keep in a bug out bag? Let's face it, we're not looking to fight World War 3 with it, and it's not meant to be lived out of. Instead, what we do need to consider is the primary things we need for survival. They are food, water, shelter and on the off-chance, you have a bad encounter or are in a dangerous area, a form of self-defense.
Now don't get me wrong, if you are an extreme survivalist you could probably well go ahead and survive without anything, just a knife, and the land. But there's no need to do this when you are able to make life easier with a pre-packed bag. That, and when it comes to claiming damage insurance for the flood or wildfire and that swept through your area, you're probably going to need your paperwork. So in that case, it pays to have a little bit of pre-thought when bugging out.
Two important things to remember about bug out bag essentials
When I first started making my own bug out bag several years ago, I was inundated with all of the survival gear I could pack into it. What I soon found out is that first: I didn't have enough space for everything I wanted, and second: I wouldn't be using a lot of the stuff I chose anyway.
Cut away the useless stuff – When you first pack your bug out bag, practice the important skill of item cutting. It was a process of laying everything out in front of you and lining it up in order of what I needed first (water), and second (food) and third (my pile of copies of insurance details and identification which you can see at the bottom of this bug out bag list). At the end of that line, I was able to start cutting away the stuff I didn't need. Surprisingly, there were a lot of things I didn't need in my bug out bag.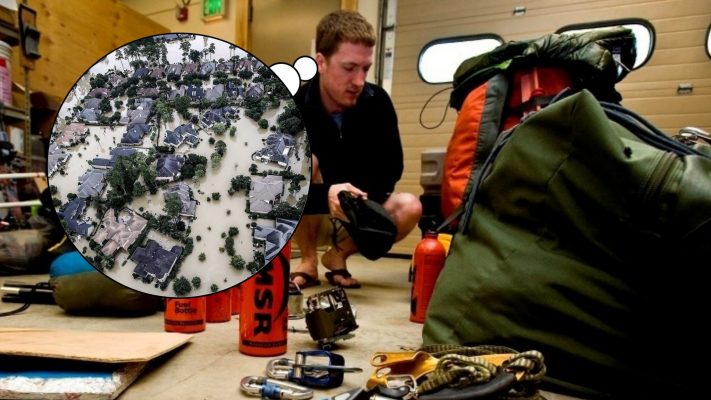 Line your bug out bag contents in rank of importance – The best practice when starting a bug out bag is to think about everything you need and line it up in rank of importance. Then cut away the items you don't need. Visualise the scenario you might be in and what type of emergency situation is causing you to evacuate and then think about what you might need in that circumstance as well.
Building a budget BOB – Don't forget that a lot of the items below can be bought at your local camping store, mall, or on Amazon, and you might even have them sitting around the house already. So make sure you shop around for the best deals. Prepping shouldn't be expensive as it can be done on any budget. My advice is to check out catalogs on food, water and outdoors goods as sometimes you might be able to buy almost everything you need much cheaper than what some others would.
What are the bug out bag essentials?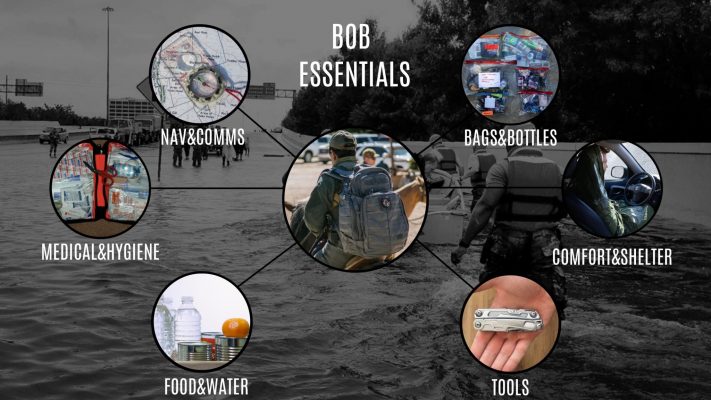 To get you motivated to start thinking about what you're going to need in your bug out bag, whether it be a bug out bag for natural disasters, severe weather, or a social collapse situation where the sh-t has hit the fan, I have made a list of what I keep in my own bug out bag made as a versatile kit for bugging out in urban areas, to the country, or various other scenarios.
This bug out bag list is not endless, and is not made to wage a personal war. But will it greatly increase your chances of survival? Yes. For the purpose of this guide and bug out bag list, I have broken down the contents of my bug out bag into six parts which are in order of importance. Of course, most of the contents are up to you, but as a must you should have things that address the following bug out bag essentials of food and water, medical and personal hygiene, navigation and communication, bags and bottles, comfort essentials, and tools.
So let's take a look at these six bug out bag essentials.
1. Food and water: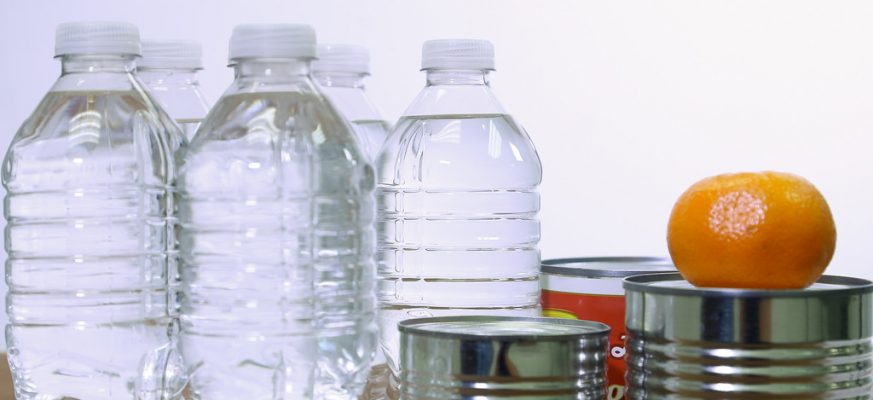 The priority thing you need to survive is shelter, food and water. In a bug out situation, we've got shelter covered pretty easily. But one of the primary shortages in any disaster or emergency event is clean drinking water and food. The handy thing is, the food and water in your bug out bag doesn't have to be that heavy if you are only carrying three-days worth.
How much water do you need to carry? Based on the following calculations, the average bug out bag should sustain someone for at least 72 hours. In that case, the very bare minimum water one person needs to survive is one liter for those three days. And that's only drinking water, so it doesn't include hygiene water for washing and so on. So as a bare minimum, this will be equal to you carrying 1kg (2.2lbs) of water. But it will need to be more than that, given you might be moving on foot.
How much food do you need in a bug out bag? The average human consumes 2000 calories (depending on weight and movement) per day. However, as an emergency, we could calculate for less than that. Mountain House, who provide a 3-day emergency supply food kit, suggest that three-days worth of emergency food would be 1.3k (2.8lbs). In this total, as a minimum, you are carrying less than 3kg of food and water (6.6lbs). But should try to carry twice this much (at least with the water) as you could be performing arduous activities and should not be at risk of dehydration.
Of course, if you are planning on bugging out for quite some time, whether it be just yourself, your family or a group of friends. Consider these numbers over a week or more, this is where food and water can start to take up a lot of weight. If you are working with this type of bug out plan, it might be a viable option to consider caching some food, water, and tools as a supply.
Water filtering and purification – Depending on the equipment you are using, how many you are with, and your bug out plans, a water filtering method should be carried. If you are with a family and are solely relying on living out of a bug out vehicle with a family or group, then a large filter such as a Big Berkey filter is necessary to filter water for more than one person, however this might not be so suitable for a backpack and a more on-foot approach to bugging out. If you are relying on being able to carry everything in your pack, choose a Sawyer Filter as it is more convenient to fit in a pack.
Another method is to carry water purification tablets, which are strong and will purify your water in 35 minutes. You could also boil your water if you carry the appropriate containers to use on a fire such as cooking canteens.
Cooking equipment – There are a few options to cook foods and boil water. For some, lighting a small fire is the most logical approach as it is free, there might be plentiful supplies of fuel (wood) around to do so, and it keeps you warm at the same time. A gas burner, on the other hand, is more subtle and can be used anywhere, rain, snow, or when there's damp wood. For me, I prefer to stick with making a small fire and using that to boil water, cook food, and act as light. To cook and boil water, I use a 24oz Stanley Canteen which I can place on either my small grill mesh or directly into the fire. The grill mesh also lets me easily cook any meat I might have been able to catch.
2. First-Aid And Personal Hygiene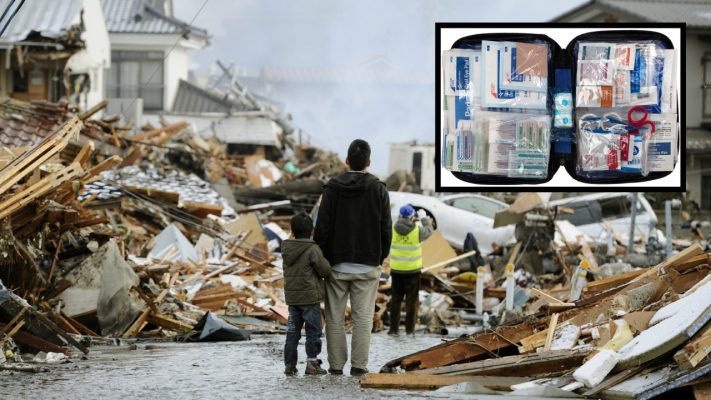 There is a lot that can be said for carrying a first-aid kit, and more often than not it will become a resource in an emergency situation. The most important thing to remember is only stock the stuff that you know how to use, otherwise, you are just going to be carrying ineffective items that are taking up excess space in your bug out bag.
Bug out first-aid gear – When it comes to carrying a first-aid kit, it doesn't have to be big, as there are some simple items you might find useful to carry. For first-aid, I have a handy 299-piece kit that has everything I need for minor injury treatment and foreseeable outdoors and contact injuries. Most importantly, you should have something with tweezers, bandages, band-aids, antiseptic wipes and other basic first-aid items. With this, I have my own extras I have found to be useful, such as a 3M dust mask, moleskin tape (good for blisters and keeping gauze in place), tourniquet, suncream and a copy of my medical insurance policy.
Medication – As for medicinals, all I keep is some paracetamol, anti-inflammatories, vitamins, anti-diarrheal pills and some antibacterial cream. If you need any prescription medication backups, you should probably have a small 'just in case' supply in here.
Hygiene – Because I like to keep things in the same place, I have included my hygiene essentials in my first aid kit as well. These are toiletry items, a toothbrush, mirror, shaver, small toothpaste tube and a flat packed heap of toilet paper (quite important), hand sanitizer, and a few compressed toilet paper tablets.
3. Navigation and communication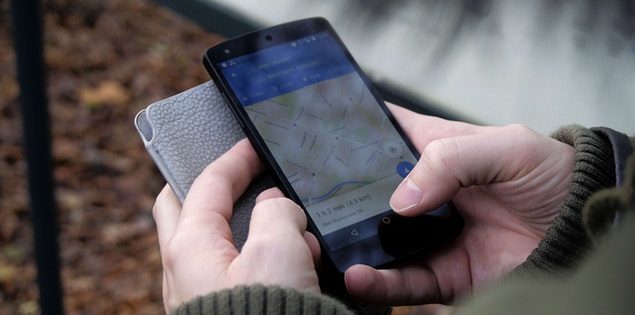 Maps – You can't bug out if you don't know where you are going. One of the first things you do as a prepper is to decide on a list of places you will head to for when you need to evacuate. So of course, having a destination comes with a method of navigating your way there.
Have a physical map as well as a digital map – There are a number of ways you can do this, and I'd suggest if your primary way of navigation is electronic, be sure to have a backup method that doesn't rely on power, such as a street map print out, a topographical map with a compass (if you are going off-road) or a simple map you have made yourself. As the primary means, which in most cases will be your phone, make sure you have a pre-downloaded map of your area. You can do this through Google Maps, and save a map area on your phone to use it without signal.
Communication – Having a means to communicate via an emergency is crucial. This, in most cases, would be our mobile phones, however, if the grid goes down then we cannot contact anyone else through that means. There are methods of off-grid communication if you have other people with you, or a community of others where you can establish a mesh network.
Hand crank radios – The most important element to communication will be to be in sync with community emergency alerts, which will be aired over your local radio station channels in your area. In that case, having an FM/AM radio that works without a battery will work in your as you will be able to leave it on all of the time without having to worry about batteries, and be on the alert for emergency updates from local authorities. To do this, get a hand-crank radio for your bug out bag which can be recharged with motion, saving the need to carry batteries. This one from RunningSnail is able to charge your phone and runs on a small solar charger as well.
4. Bags, water bottles, and holders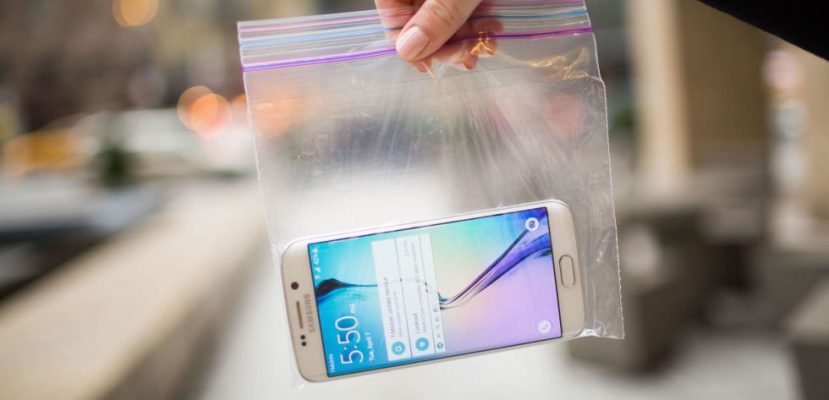 Not only are small bags organizers, but they can hold things (like a phone) and keep them waterproofed and dustproofed. Here's what else you might want bottles and bags for.
Water carrying – The primary thing you need to survive is water. You cannot survive for more than three days without it. Having some stored water in your pack is great, just make sure it has not aged past a few months. What's also important is a method to carry the water. Sure you will probably have some bottles already with your bug out bag, but try tucking in a few Vapur collapsible water bottles as well, as you can never have too much water, and when you are in a real survival situation, you might not know when you are going to come across a clean water supply again.
There are also some other things besides water bottles that will make your bug out bag more effective. Not only are bottles and bags great for internal organization in your bug out bag so that you can locate your stuff quicker, but they have a number of other very innovative uses that you will need when bugging out.
Ziplock bags – There are dozens of uses for ziplock bags, but primarily I use them as waterproofing and organizational bags. For one, whenever I am outdoors I always keep my iPhone in a ziplock bag. It is the cheapest way to waterproof it and the least bulky, and you can still use the phone in the bag. These bags are also great for storing small foods like nuts and fruits, dry shavings and grass pieces for fire tinder, medical supplies, or even water as a last resort. Another great benefit to zip lock bags is that you can see inside of them, so having your medical kit in it, hygiene supplies or foods in there means you can easily see what you have, and how much of it is in there.
Document and map holder – Wet insurance papers are not good, especially if they crumple and ruin. When you have left the home from a flood and the only thing you have is your insurance papers to make sure you are covered, you want to keep them in a good condition so that you are able to know your rights in home and contents claims. Furthermore, always keep your maps and map kit (compass, pens) in a map holder. A see-through SealLine map holder is useful as you can make markings on the exterior of the map holder with the map folded inside of it so that you are not directly marking the map.
Garbage bags – I always keep a few bin bags rolled up in my bag as they can act as waterproofing, rubbish bags for when I don't want to leave any signs behind for followers, and can also act as a room sealant should you need to quarantine a room off from dust storms or contamination. You should also use a garbage bag, or purpose built bag as a backpack liner to waterproof the contents of your bag. Because you are essentially making a disaster kit, you want it to be safe in any condition.
Faraday Bag – A faraday bag such as this one from Mission Darkness, will protect your items if an electromagnetic pulse (EMP) were to occur. Say, for instance, you are grabbing your bug out bag to head to your nearest shelter in response to a missile attack warning. Keeping your phone in a faraday bag will ensure that the EMP does not wipe out your phone and render it inoperable. Of course, you could carry a homemade Faraday cage with you but this is just inconvenient for sizing. To keep your bug out devices safe, a small faraday bag or pouch will suffice.
5. Comfort essentials for bugging out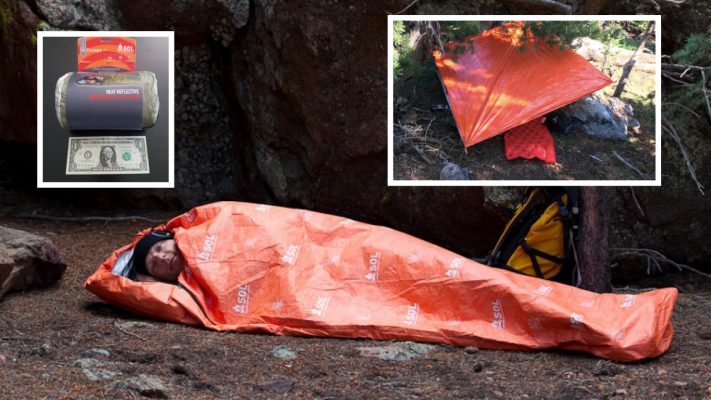 Emergency foil blanket – Foil blankets such as Mylar thermal blankets can act as a blanket to keep you warm, insulation for your jacket if it is not warm enough, shelter from rain, snow or sun, and a way to signal for help if you are lost or need rescuing. I have seen people with shelters made out of these while they are marooned on the roof of their homes during floods which enables them to seek shelter as well as signal for help. Definitely a must for any survival kit or bug out bag.
Sleeping gear – I would say pack a sleeping bag in your bug out bag, but you know how big they can get. Instead, find something more akin to a S.O.L Bivvy, which is a thin sleeping bag that can fit in the palm of your hand. Because these are small and fit into a bag you can attach these to the outside of your pack quite easily. With that bivvy, I use a Chillax Ultralight mat (which also fits in the palm of my hand). This is an inflatable sleeping mat which allows me to sleep anywhere, on anything. If you are likely to be in an area that has regular rain, it might also be a consideration to pack more shelter such as a tarp. Although you can also use the foil blanket for this.
Change of clothing – Some would not include this, however, as an emergency prepper, I can reassure you that I do not always walk around in the most suitable gear to handle a disaster or emergency situation. In fact, most of my week is spent in office attire or a suit. For that reason, I keep a small change of clothes in my bug out bag. It would be just loose, but tough clothing that I would generally where whenever I venture outdoors or when I go hiking.
The most important part of your clothing is your shoes. Nothing is worse than walking on blistered feet or damaging them, so you might want to think about having very protective, comfortable footwear that is suitable for long distances. For my personal preference, as a creature of habit, I still wear a set of military boots when I hike and adventure outdoors as well, which I keep next to my bug out bag at all times. As a personal preference, I wear a Garmont T8 boot which provides high ankle and foot protection as well as a very comfortable boot for long weighted walks and fast movement.
Insect repellant – I have listed insect repellant as a comfort item as there are natural ways to repel mosquitoes, however, if you are new to prepping, and you live in an area where insects, namely mosquitoes are pests, I would say that insect spray is a great addition to your kit. If you find you are using your bug out bag in a flood environment, insect spray could mean the difference between catching severe diseases or not, as water runs stale and mosquitoes will be in greater numbers increasing the risk of mosquito-related diseases.
6. What tools should you keep in a bug out bag?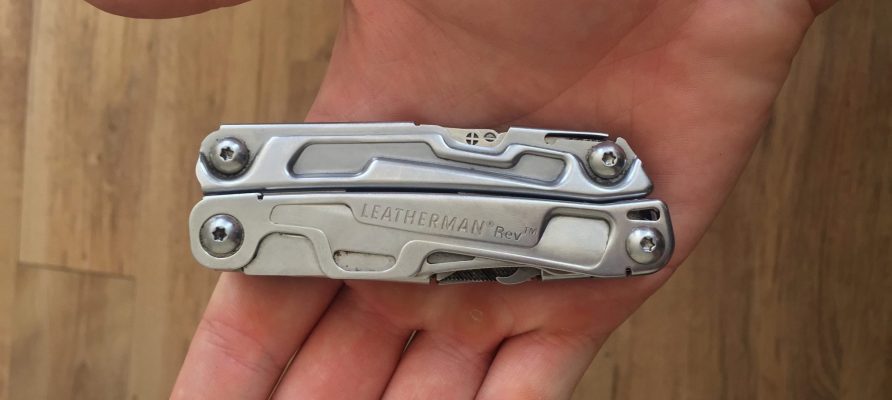 This is where any bug out bag can be in danger of being overpacked, is with the smorgasbord of survival gear that is available out there. Sure, a lot of it is fun to use, but do you really need it all? Not really. Instead, there are some tools and pieces that I keep in my bug out bag, and you might also find handy.
Knife – A good, fixed-blade, sturdy knife is essential. In an emergency situation, you might need to cut, pry, chop or slice, the same as if you are in an urban-disaster environment, or if you are outdoors. For the specific type of knife you should choose, that is up to you, as there are lots of great, reliable brands out there. A few of my favorites are Morakniv, Gerber, MTech, or Maxam.
Duct tape – My favorite trick is to wrap duct tape around my lighter that I keep in my bug out bag. For those of you that might be wondering why I want duct tape, you are yet to observe its hidden powers. Duct tape has a lot of uses. It's strong, durable tape that is very sticky to any surface. So whether you have to keep a wound together, fix up a cut in a hazmat suit, fix clothing, repair a leak in a zodiac boat, or fix a tear in your backpack, duct tape can manage all of that.
Protective gloves – The last time I used my bug out bag was when there was a flood in my area. Luckily my house was in an area untouched by water, but for many others, their living rooms, carpets, memories, and homes were ruined. Naturally, I took my bug out bag with me when I went to help as I wouldn't have known what supplies they had, or what I couldn't get. Having gloves (mine are Mechanix) allowed me to safely remove a lot of the scrap debris that was blocking the entrance to one of the houses. Having those gloves enables you to do a lot of things that other people can't and is a great piece of gear for protection and warmth.
Respiratory protection – When it comes to the survival necessities, you will hear a lot of people mention that you need three days of water and three weeks of food to survive, but you also need breathable air for more than three minutes too. Depending on your area, you might want to be thoroughly prepared with a gas mask. A CBRN gas mask will ensure you are protected against chemical, biological, radiological and nuclear attacks or contamination. Having that protection may seem over-the-top, but if you are in an area that might be likely to be the target of such an attack, such as a capital city, this might be suitable protection.
Dust mask – A CBRN gas mask is a bulky item and has a protective bag for its own. In my bug out bag, specifically, I keep a small and affordable dust mask which has an interior activated-carbon filter. Of course, this is not going to stop tear gas or the effects of a chemical weapon, but in case of wildfires (prominent in my area), dust storms, or pollutant smog, then this mask is perfect. Having made my way through a number of disposable and active masks I have chosen to settle with this activated-carbon dust mask which is very comfortable to wear and stays fixed if I am running or moving quickly and doesn't cause sweating.
Multi-functional tool – This doesn't have to be flash, just anything durable with pliers and a can-opener for if you come across tinned food. For myself, I am still using my Leatherman Rev, which is a very affordable option for any survivalist from Leatherman, who are known to make the most durable and innovative multitools.
Paracord – Paracord (or any other type of tough, reliable roping) is useful for a number of occasions, especially in a disaster. Of course, I don't think you will need to be rappelling from office buildings with it but you can definitely use it to help as a towing rope, constructing a shelter for yourself or others, as well as hundreds of other uses depending on the situation. I wouldn't say you would need more than 25-50ft of paracord and it can be easily worn on the outside of the pack.
Flashlight – Whichever brand you choose, make sure you get a strong, palm-sized flashlight that has a relatively good power consumption. I use the Fire Every Day Carry LED Tactical Flashlight and have three of them located around the house for during blackouts and other such circumstances. These types of flashlights are cheap and very effective in what they do. I would also recommend keeping some extra batteries in your bug out bag for this flashlight as you might be using it a lot more than you think.
Spare external battery – You might have one that you use every day just as a backup battery for your phone, but you should keep a fully charged external battery in your bug out kit to keep your phone alive. Similar to the above, a popular option is the Anker PowerCore 5000mAh. I have been using this battery for some time now and it is able to give two full charges to my iPhone 6.
Tinder and flint – Depending on your bug out circumstance, the most likely place you will be headed is a hotel or a friend's or family member's place in another area that is safe. If you do see a circumstance where you might be heading outdoors, having a secure way to light a fire is important. I have already included a lighter in my kit (with the duct tape on it), however, the most viable backup is a fire striker. There are plenty of choices for fire starters but I chose a fire starter from Instaflam as it comes with a tinder holder and emergency whistle. The emergency whistle is a great item to have for circumstances where you might be trapped or trying to audibly signal for help.
You might have noticed that in this post I kept mentioning insurance papers in a bug out bag. Let's take a closer look at what copies of administrative things you should keep.
Documents to keep in your bug out bag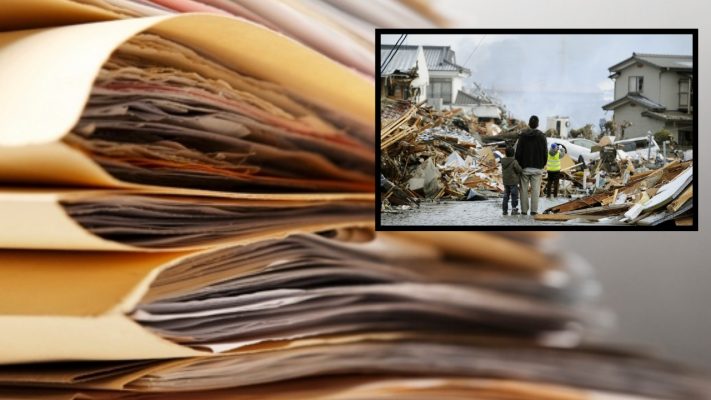 When I first started putting together my own bug out bag, I was excited to pack it with what I see now as stuff I really don't need. Survival gear is always a fun thing, but in reality, you don't need that much of it. Sure, there are some tools and pieces of equipment that are crucial, and then there's stuff that is more of a luxury item. But, while the survival gear is the exciting part of bug out bags and emergency situations, in all reality, when we are looking at the practical contents of a bug out bag, there are some things that seem to get forgotten about.
Like many survival blogs, I have listed many of the items that you would expect to find in a bug out bag list. However, in a practical setting, there is also some paperwork and administrative items that are just as important. Administrative paperwork such as insurance, copies of licenses, and health forms, are important in a bug out bag as they are a proof of ownership, identity, and insurance, which are some of the most common legal issues that you will come across post-disaster or emergency. Having this paperwork with you will be a godsend in times of disasters or emergencies where your home and contents may be at risk, damaged, or washed away, so make sure you make copies of all of those documents.
The following is a list of bug out bag documents I keep when I need to evacuate, and you might want to as well:
Cash – when you are evacuating an area, or bugging out, you might not have access to a working ATM
A credit card or card to a transaction account with a safe amount of money in it
Copy of house keys
Copy of car keys
Copy of:
Driver license
Passport
Will
Medical prescriptions
Birth certificate
Medical insurance card
Medicare card
Immunization papers
Stocks and bonds list
Travel insurance
Home and contents insurance
Vehicle insurance
A USB with a backup of your computer
Recent photos of family members and pet for identification
My bug out bag will be different to yours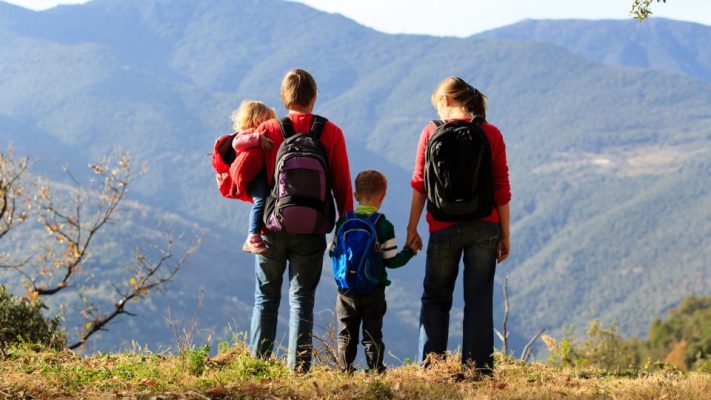 One bug out bag is not like another. Take one look at bug out bags on social media and you are likely to see some bags that are just full of weapons, whereas some are full of food, water, and nothing else. They all differ. What I have included in my bug out bag comes from my personal experiences in natural disasters, or times when I have 'tested' my own bug out routines to see how effective they are.
Will this big out bag allow me to survive the next world war? Probably not. Will it increase my chances of survival if my country was to be attacked, if there was a riot, or if there was a natural disaster or emergency? Yes. And that's all that matters in the long run, ensuring that your bug out bag provides the necessities to increase your chances of survival for at least three days, up until a point where you are able to return home, find somewhere else to settle, or find a more sustainable way of providing your own necessities of survival with food, water, shelter, and warmth.
This guide and bug out bag list is not exhaustive by any means, but it has been used by a number of preppers to assist their survival in local emergencies and disasters. As a guide, it is by no means a must-have list. Rather, this bug out bag kit might give you some ideas of what you need in a bug out bag, or extras you might want to consider.