Safety is always an important consideration for any person – whatever gender, race, or age.
However, with so many products and services available in the market promoting safety, protection, and security, you may find yourself asking: "What is the best way to defend myself"?
The best tool you can have on hand to ensure your safety is a keychain self-defense weapon. It's a non-lethal weapon that is very compact and easy to carry around.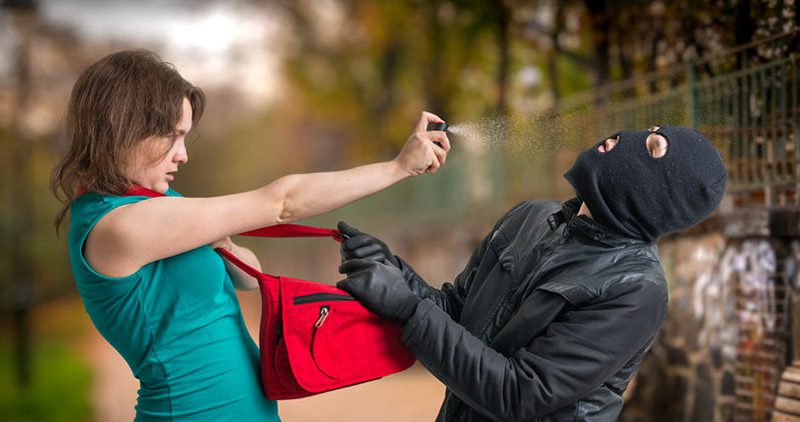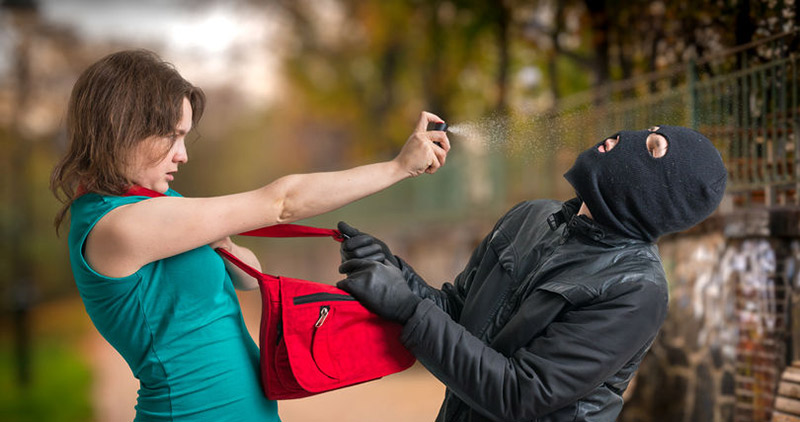 It can be clipped to your keys or be carried inside your pocket or purse.
Self-defense keychains are easy to grip and easy to use when needed during emergencies. They may be small, but they bring in a serious punch when the need arises.
In this article, you'll see detailed information on the best self-defense keychains that are recommended and trusted by law enforcers and self-defense experts.
The 10 Best Self Defense Keychains You Should Consider
Self-defense keychains have risen in popularity as the ultimate personal safety companion. These easy to trigger self-defense products may increase your chances of escaping or surviving any unforeseen attacks.
Listed below are the top 10 best self-defense keychains:
1. MUNIO Kubotan Personal Safety Keychain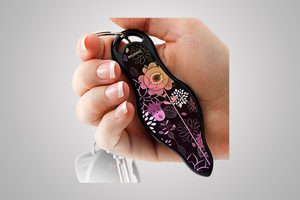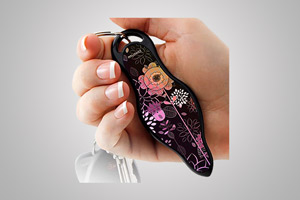 The Munio Kubotan Personal Safety Keychain is the most recommended and trusted self-defense keychain by professionals.
It's designed by a martial arts expert and endorsed by the military, police, and martial artists. 
The chain is made in the USA from a strong and lightweight ABS plastic which is used in manufacturing sports and tactical safety headgear. I personally like that it's travel-friendly, convenient, and discreet. Plus, it's legal in all states of America.
Pros
Stylish design
Not bulky and ready to use 
Lifetime warranty
 A personal safety guidebook is included in the set
Cons
Flat and thin
Made of plastic and slightly bendable
Not durable 
You may hurt yourself by using it
2. GERBER GDC Zip Blade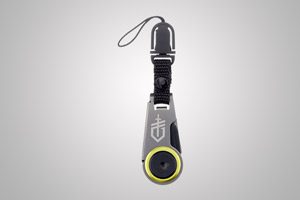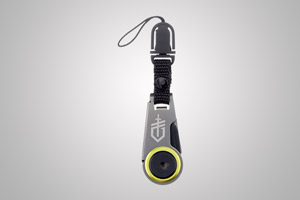 The Gerber GDC Zip Blade is made from imported stainless steel. It has a tough and fine-edged utility blade which I found perfect when it comes to attaching it to backpacks, coats, or seat bags.
It features a quick-release clip which makes it easily removable and detachable.
The Gerber GCD Zip Blade is very lightweight. It even has a safety frame lock designed for its blade.
The Gerber GCD's electrical plugs are designed specifically for use in the US. The Gerber GDC Zip Blade, on the other hand, is a highly-rated self-defense tool that can easily be integrated into anyone's lifestyle.
Pros
Lightweight
Sharp blade
Has a frame lock safety feature
Covered by warranty
Cons
Faulty liner lock
Difficult to open and close
The blade is not long-lasting
Stiff
Electrical plugs designed for use in the US only
3. Topsense Self Defense Personal Alarm Siren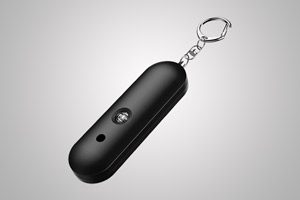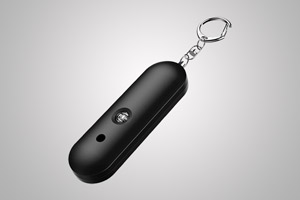 The Topsense Self-Defense Personal Alarm Siren is perfect for preventing kidnappings, calling for assistance by seniors, and bullying among children and teenagers.
It comes with a loud alarm reaching 130 dB and a distance of 1000ft. It also has a strobe light that can be used to flash to the eyes of the attacker for easy escape. The light is no joke.
The siren has a built-in battery that can last for 3 to 5 years in long standby mode. I highly recommend it as a gift for parents and children who are home alone most of the time or friends who work night shifts.
Pros
Easy to carry and lightweight
Easily attachable
Waterproof
Has double speakers
Cons
Batteries are not long-lasting
Electrical plugs designed for use in the US only
An adaptor or converter is needed when used outside of the USA
4. Guard Dog Security Harm and Hammer Pepper Spray Key Chain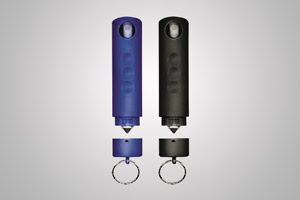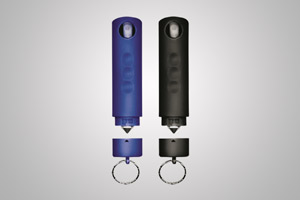 If you are looking for a product that combines self-defense and emergency survival, then the Guard Dog Security Harm and Hammer Pepper Spray set is perfect for you!
It comes with a steel-point glass breaker hammer which is handy when you are trapped inside a burning or flooded vehicle or room.
The keychain also features a compact and long-reaching pepper spray. It can reach a distance of about 16 feet which I found really impressive.
This security hammer and pepper spray set is made in the USA. And the best part? It's laboratory tested for immediate action.
Pros
Compact and handy
Has contoured grip case
Easy to operate with a glow-in-the-dark twist top
Cons
Expires in 4 years
Not easy to use
Faulty cap
5. Sabre Red Pepper Spray and Stun Gun Self Defense Kit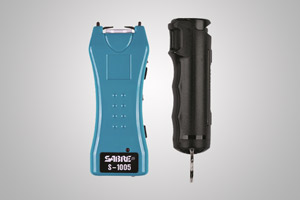 The Sabre Red Pepper Spray and Stun Gun Self Defense Kit features two self-defense tools- the stun gun and pepper spray. 
The stun gun has a built-in flashlight. Plus, it can release a pain-inducing charge of 1.64 µC.
Meanwhile, the pepper spray is used for ranged defense of up to 10 feet, giving off a 1.33% major capsaicinoids formula.
It's great for the attacker's pain and disorientation. This defense kit is trusted by law enforcement agencies worldwide.
Pros
Offers dual defense
Has UV marking dye to identify the attacker
Comes with a rechargeable battery and power cord
Cons
Has no handle
Contains harmful chemicals that could cause cancer, birth defects, or reproductive health problems
6. Mace Pepper Gel Magnum Pepper Spray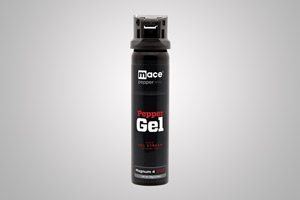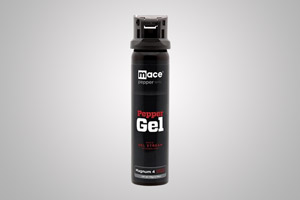 The Mace Pepper Gel Magnum Pepper Spray is the latest in pepper spray technology. It is a patent-pending formulation with a maximum strength of 1.4% capsaicinoids (OC pepper).
Its sticky gel formulation has several benefits. First, it can spray farther (25 feet) with less contamination to the surrounding areas. Plus, the thick formulation can easily stick to the attacker's face.
Pros
Non-flammable
Has UV marking dye for easy attacker identification
Has a stronger and hotter spray effect than regular pepper spray
Reduced blowback if sprayed outdoors because of its thick formulation
Cons
Strictly sold to individuals 18 years old and older
Cannot be shipped to New York and Massachusetts
Can only be shipped by land transportation due to pressurized contents
7. Sabre Flip-Top Pepper Spray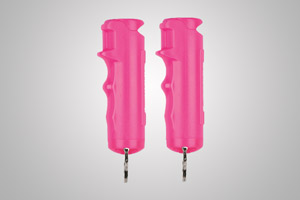 The Sabre Flip-Top Pepper Spray is considered the strongest single-ingredient pepper gel available in the market today.
It features a quick-release key ring which allows access to the spray when the key is in the ignition.
It is safer and more accurate to deploy because of its flip-top and ergonomic finger-grip design. It offers 25 bursts of protection.
Pros
Reduced blowback
Has UV marking dye for easy attacker identification
Great for both indoor and outdoor use
Free training video included
Cons
Doesn't spray far
Faulty cap
Not durable
Less pronounced features than advertised
8. UltraTac K1 Keychain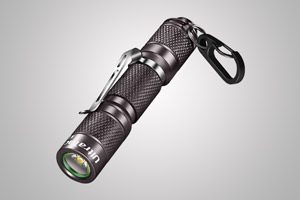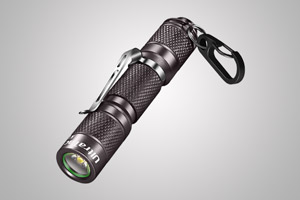 The UltraTac K1 keychain is made of a high-quality aerospace-grade aluminum body. It boasts a military-grade, hard-anodized, anti-abrasive finish.
The K1 keychain has a built-in mini LED flashlight with three operational modes: high, low, and strobe. This is a nice feature to have since it can be adjusted to your needs.
The K1 keychain runs on all types of AAA batteries, whether it's alkaline, Ni-MH, or Li-ion rechargeable batteries. Aside from self-defense, the K1 keychain can also be used during emergencies, medical services, camping, and as a duty light.
Pros
Runs of all types of AAA batteries
Versatile application
Glow-in-the-dark rubber diffuser
The set includes a stainless steel pocket clip
Cons
Tends to heat up when the flashlight is in high mode
Easily drains the battery
Faulty light modes
9. KOSIN Safe Sound Personal Alarm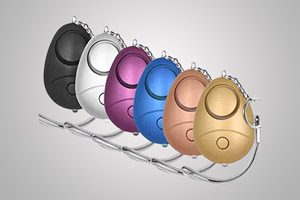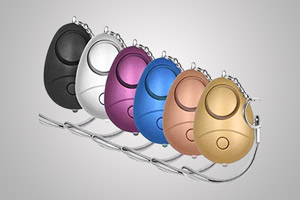 The Kosin Safe Sound Personal Alarm keychain is multifunctional. Not only is it great for self-defense, but it can also be used for traveling, camping, and night walking.
It is resistant to falls, cracks, and high temperatures.
The Kosin gives off a very loud alarm reaching 140db, which can reach a distance of more than 600ft for 50 minutes.
It comes with high-powered batteries that can last for a year. It is suitable to be used by anyone.
Pros
High quality and durable
Suitable for all ages
Compact, convenient, and lightweight
Secured battery housing
Covered by warranty
Cons
Unresponsive customer service
Inconsistent alarm loudness
Not durable and long-lasting
10. Thopeb Self Defense Siren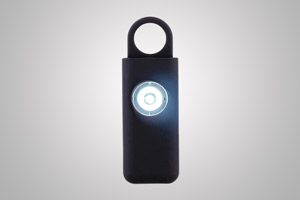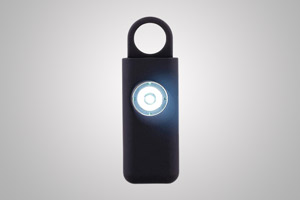 The Thopeb Self-Defense Siren is a personal alarm keychain that produces a loud siren reaching 125db and has a built-in flashing strobe light. It is waterproof and has military-grade durability.
Powered by a CR2032 battery, the siren is durable and has a long service life.
The Thopeb Siren is very easy to use and can be a great gift to grandparents, parents, siblings, children, friends, and co-workers.
Pros
Suitable for everyone
Handy, convenient, and easy to use
Waterproof and durable
Cons
Poor return or refund procedure
The alarm is not loud enough, or no sound at all
Faulty alarm system: may sound even without triggering it
Not durable
What to Look For in a Self-Defense Keychain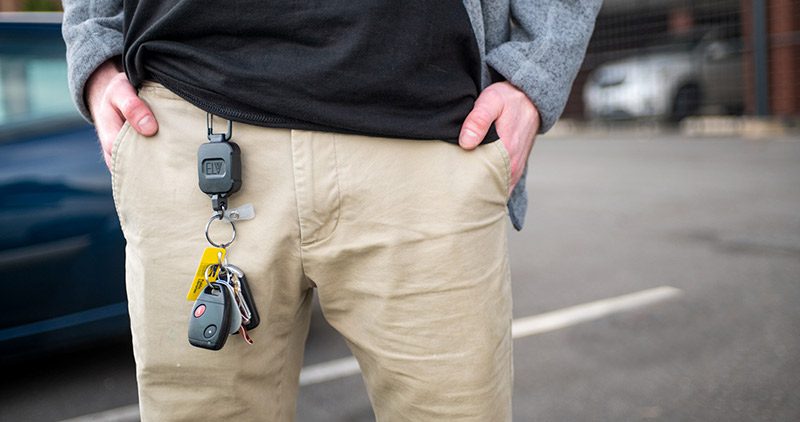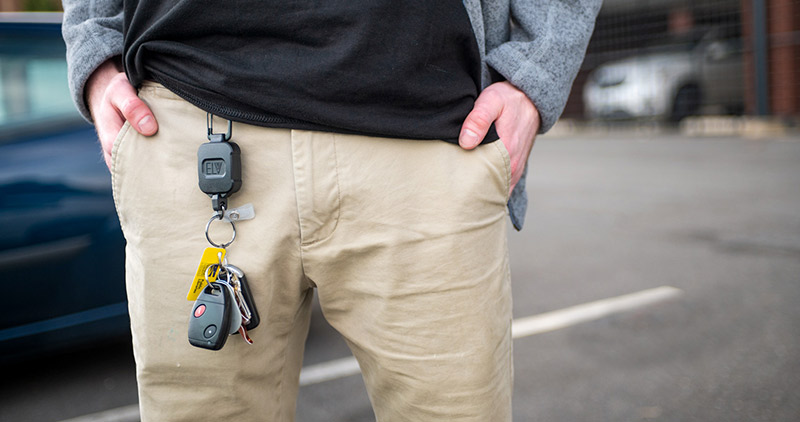 A safety keychain is good to have on hand during emergencies. In fact, it is advisable for everyone to have one in their pockets or purses.
When thinking about buying a safety keychain, you don't only consider its physical features, durability, and capabilities; you also have to think about its convenience when used.
And if it does, it should protect you during emergencies. You may also need to check into the legalities of using it in your State.
Is It Legal?
There is no point in carrying around a self-defense keychain if it is illegal in your state. This will get you into more trouble in broad daylight than from an unknown attacker at night.
Keep in mind that there are certain states that prohibit the use of stun guns, pocket knives, or metal knuckles.
When using these tools, there is a potential to inflict harm to another person. You have to take into consideration that certain situations involving assault may be viewed differently in various US jurisdictions.
Do You Know How to Use It?
Tools are designed to make daily human activities easier and more convenient. A self-defense keychain is a tool specifically designed to be your line of protection from aggressors. 
You have to consider buying a self-defense keychain that bests suits you and which you can easily operate when the need arises. Do you think you will be able to use it effectively during emergencies?
Types of Self-Defense Tools
Traditional Japanese Style Kubotan
Kubotan is a pointed Japanese tool that is considered a traditional self-defense accessory. It is usually five to six inches long and made from metal, wood, or strong plastics.
The Kubotan evolved from the stick weapon used in traditional Japanese martial arts. Due to its effectiveness, it is now popularly used by law enforcement agencies, military forces, and civilians worldwide.
Pepper Spray
A pepper spray is a very common self-defense tool carried by most people, especially women. It is a non-lethal weapon that is sprayed on your attacker's eyes.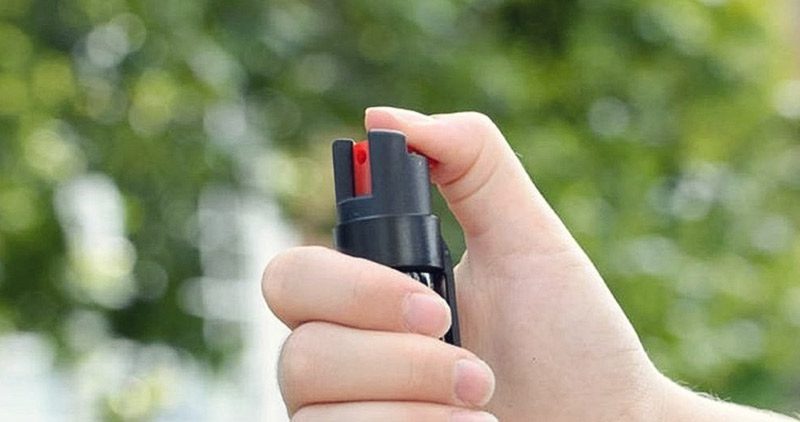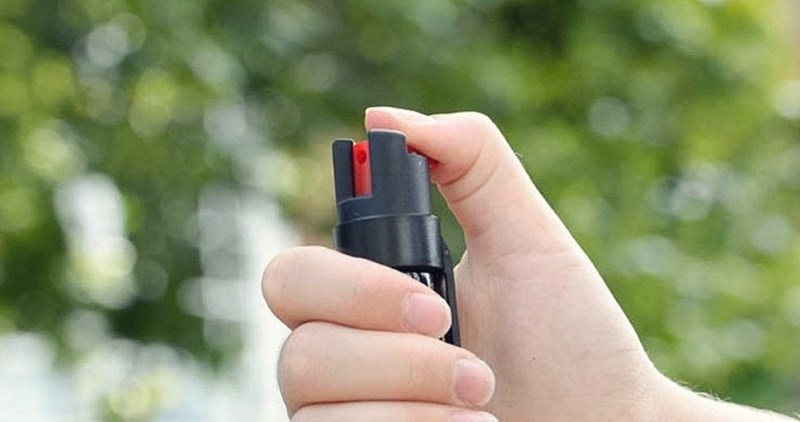 A pepper spray temporarily blinds them so you can have enough time to flee to safety. It's very convenient to use and highly portable.
Personal Alarm with Flashlight
A personal alarm with a flashlight is a great self-defense tool for it combines a loud siren and blinding strobe light to prevent attacks and call for help.
This can be used by seniors when calling for assistance as well as by children who are being bullied.
With its loud alarm reaching far distances, it can startle the attacker, buying you enough time to escape. Aside from being a self-defense tool, the personal alarm with a flashlight can also be used for traveling, camping, and night walking.
Mini Foldable Knives
Mini foldable knives or pocket knives are very common self-defense tools. These knives are convenient to carry around. The mere sight of these knives can make a potential attacker retreat.
These sharp knives can create considerable damage to a person. It is really important that you are trained to use them, and you know the legalities associated with using them.
Stun Guns
A stun gun is a compact and easily concealed self-defense tool that is activated by pulling a trigger. Painful electrical shocks are delivered to the attacker by two metal prongs at the end of the gun.
Stun guns are non-lethal weapons that can incapacitate your attacker in seconds. In most states, stun guns are legal.
However, it is best to check your specific state or area for local laws or regulations regarding stun guns before you make your purchase.
How To Choose A Self-Defense Keychain To Suit Your Lifestyle
There are so many self-defense keychains available in the market today. All these keychains are advertised with amazing features that may be helpful to you during emergencies.
However, you have to remember that these are just tools to help you. Not knowing how to properly use them may cause you more harm instead of protecting you.
Whether you are a working adult, night shift worker, student, a fearless backpacker in a new city, or a senior citizen, your personal safety is very important.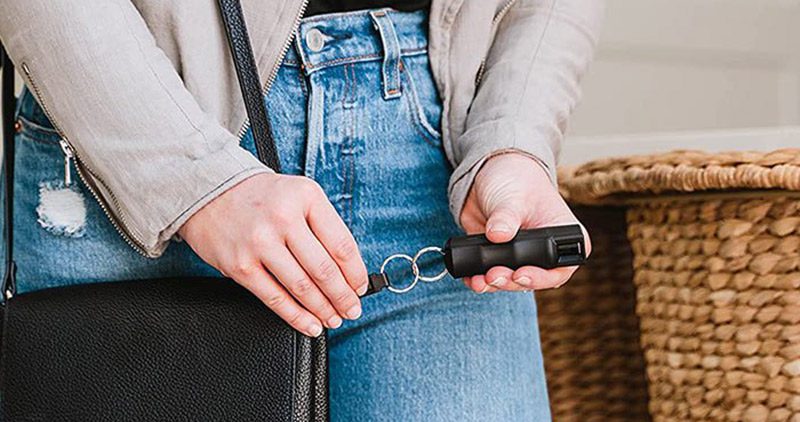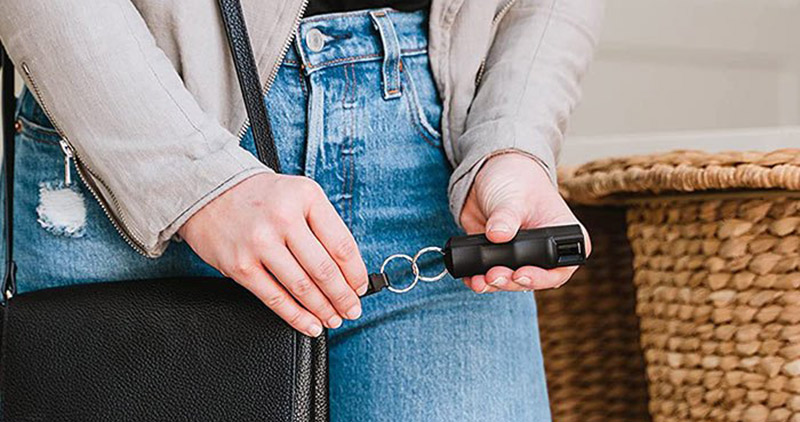 Especially now, the daily media crime reports are increasing the consideration for safety is an integral part of self-preservation and human survival.
Despite the uncertainties and fears, you don't have to feel anxious and disempowered. You will feel more confident, secure, and safe when you carry a reliable and non-lethal self-defense weapon looking like an ordinary keychain.
There are so many kinds of self-defense keychains to choose from. Make sure to pick one that is easy and convenient for you to use.
Frequently Asked Questions
Can You Carry a Self-Defense Keychain?
Yes, you may carry a self-defense keychain as long as you choose the ones that are not highly restricted for use in your location or federal state.
There are certain self-defense keychains that are only sold to individuals 18 years old and older. It is important that you check your State's legislation and guidelines regarding acceptable and recognized self-defense tools.
What Should Go on a Self-Defense Keychain?
A self-defense keychain should primarily contain helpful objects that are compact and unnoticeable. A great self-defense keychain would include a flashlight and a loud personal alarm or whistle to call for attention.
Another useful self-defense keychain includes a pepper spray or a hidden knife which can be used to defend one's self when the need arises.
What Are the Self-Defense Keychains Called?
There are different self-defense keychains available in the market. Self-defense keychains are also called keychain kubotans, keychain striking weapons, pepper spray keychains, keychain stun guns, keychain batons, keychain knives, and concealed keychain weapons.
Are Keychain Brass Knuckles Illegal?
Keychain brass knuckles are not regulated by any US applicable federal laws and can be legally used in the country.
However, it is recommended that you look into your states' specific policies and regulations regarding the selling and owning of keychain brass knuckle weapons.
Various states, counties, and cities have their local laws and regulations regarding this product.
Final Thoughts
You may even find yourself overly confident and dreaming about how you can "slay" your attackers. These self-defense keychains may boost your confidence.
However, don't fall into the trap of thinking that having these alone is enough to keep you safe.
So many self-defense keychain manufacturers advertise their products to get the attention of a large number of untrained customers in self-defense.
A lot of people purchase self-defense keychains without any knowledge of how to use them correctly.
A tool cannot protect you if you don't know how to use it, you are not trained to use it, you don't understand how it works, and lastly, not realizing that it is an extension of your body.
You need to learn actual self-defense to be able to use these self-defense tools more efficiently. You should learn how to block or defend yourself before you can learn how to strike or hurt another person.
Remember, it is best to rely on yourself instead of depending on tools for your safety and survival. Your body is the most effective self-defense tool you can use to protect yourself.
These tools you may forget at home, but you will always bring yourself with you wherever you go.