Let's face it, when it comes to prepping you're not going to spend the rest of your life walking around with a 20kg backpack of food, knife, axes, sleeping bags, guns, ammunition and everything else. It's nice to look at and looks great if you have friends over to show them your kit. But it's just not handy and you're going to get sick of it real quick.
You do need a go bag though. Something that you grab during an emergency, or when the sh-t hits the fan. You need something that turns you into a survival superman. Yes it's tempting to spend $10,000 on a bag and deck it out like a prepper's Christmas sock, but I am going to share with you some wisdom from an old military hack I once met. Now don't get me wrong, bug-out bags are very important and you should have one, but this level of prepping was for a specific individual who already had more combat gear than most of us put together.
Before I even knew what prepping was I knew what a go bag was. I had met a high-ranking officer who spoke about always carrying this small waterproof bag with him wherever he went. He'd take it to hotels, keep it in the car, he'd even sleep with it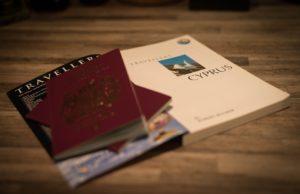 under his bed.
His go bag was very unique. It wasn't the usual type of go-bag that you'd take careful time to prepare and think about. This was a simple waterproof type bag. Here is a list of what he kept in his gobag:
Scans of his passport
A pocketknife
Extra cash
A spare pair of keys to his car
A bank account card that he uses in emergencies
A printed list of important phone numbers (he wrote these backwards for privacy)
A simple backup phone (burner phone) and two prepaid sim cards (his idea is that if one phone company has failed, another one will be up and running because of corporate competition)
Copy of personal health insurance paperwork
A very simple first-aid kit with a couple of bandages, a CAT tourniquet, some quick clot gauze (great against mass bleeding), sterile wipes, iodine wipes, pain relief and anti-diarrea tablets
A small sewing kit
That was it. For this super-military hack he had no concern as to his ability to survive in the wild. That was his full time workplace and where he could survive easily. His level of prepping was for scenarios such as a quick departure from a country or location and to assist in emergency events.
His level for prepping was for events that are very likely to happen.
And he was right, he was prepper for emergencies where his health insurance would cover him for certain scenarios, in a foreign country or away from home he would have any necessary identity proofs, another phone, spare cash and his passport. His idea was if he needed to 'get out of dodge' – then he could be on a plane in 30 minutes and safely have everything he needed in that one bag and still clip his nails with a pocketknife.
When it comes to prepping, there is no right or wrong. Whatever level you have prepared for you have made a conscious decision that 'in the event of X, I am going to need A, B, C'. Yes, some preppers have enough food to last three years, an underground shelter and enough weapons to battle a small country, but that is just a different level of prepping. In writing The Prepping Guide, I am happy if a person reads at least one article, because in the case of an emergency event, whether it be a car crash or a nuclear fallout, you the knowledge learn now and the prepping you undertake could save your life or the life of someone else.
This high-ranking officer made something that anyone can make at home. I suggest making one of these in your spare time and leaving it somewhere like on the shelf next to your front door. It's one of those easy things to grab when you're going somewhere on your own or with your family.