Prepping your own food supply for food on-the-go should involve MREs. But there's a warning to that, watch out what you can get because some things can taste horrible. Let's look at the quality of military MREs, and some better, healthier and cheaper alternatives.
"These MREs are great, I really enjoy them".
That's what I heard one camper say when I was on a recent mountain hike. I almost choked on my own food. MREs are awful – well, military MREs are anyway. They are 24 hours' worth of sugar that needs to be supplement with paracetamol just to kill off the sugar-induced headaches. When I asked that camper what he was eating he told me he had cheesecake in a packet with ice-cream on the side. Are you serious? It was delicious.
Before the dessert, let's look at what an MRE is. It is a Meal-Ready-To-Eat. It was made by military, for military for the purpose of feeding a lot of mouths in an easy way possible. They have a long shelf-life (for perishable foods) and contain huge amounts of energy for the purpose to keep you going when you are out in a field environment. While MREs are specifically the read-to-eat foods, they make up part of a ration pack which is all essentially ready-to-eat.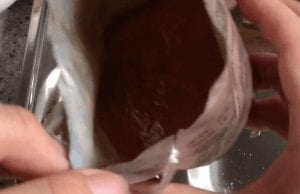 Most MREs come in two forms, wet or dry. The wets can be eaten without heating or as a hot meal. The dry versions are dehydrated meals that need water to be added. In my experience, a lot of the wet military MREs have the texture similar to that of dog food and the dehydrated meals are a slight upgrade but still aren't too much of an enjoyable experience. Sure, if you're on a special camping weekend and you're sharing a military ration pack MRE with your friends it may seem like a nice experience, but if you're living on them for weeks or months on end, they can turn horrible.
However, the standard MRE serves a very important purpose. It is the essential foods and energy delivered in an easy, tactical manner. When you're on the move with your bug out bag or bigger kit and you're in a survival mode, the MRE is quick, easy-to-use and will keep you alive. Sure not all of it tastes flash and it doesn't look great but when the sh-t hits the fan some sacrifices need to be made – that's general military life, whether it be in training or real event. This is when you use MREs, not for prepping to sit tight at home and eat high caloric foods.
THE GOOD to MREs and the purpose that they serve is:
To provide people with high amounts of energy through sugar, carbohydrates and fats.
They are easily used on the move. Ideal if you're keeping these in a go bag.
THE BAD is:
They are packed with sugars and fats (only good for military-like scenarios)
There's not much of a range to military MREs
They are expensive to buy (if you do have to buy them)
THE UGLY  is:
These are not a long-term food source because of the high sugars and fats.
They're going to make you unhealthy really quick if you're living off them.
In my experience using military MREs I added some special ingredients and simple culinary additions that made my own survival much easier. That, and myself and a number of others experimented with civilian-made MREs. A lot of MREs are quite expensive as well. Off the shelf a lot of these are worth between $60-$100 – so looking into alternatives is worth the effort, especially when there's cheesecake and ice-cream.
You might be interested in learning how many MREs you need to consume daily.
Before we get into the alternatives of MREs we first need to know what's in a simple 24 hour ration pack. Please note, this is not a representation of all MREs or ration packs, but most of them do have a purpose to provide nutrients and energy – not a delicious meal. When you're stocking ration packs for prepping, keep in mind their shelf life can vary from 12 months to several
years. This is also due to the items in the ration pack, for instance in this one, the muesli bars expire after two years, but the rest is set at five years.
Here's an item list to a 13000KJ 24-hour ration pack.
Breakfast:
muesli with milk powder (just add water, but nicer if you add the canned peaches)
fruit peaches diced
Lunch: (assortments of the following – It's a bit of a lottery as to what you get)
Instant noodles with a chicken or beef flavour sachet
Crackers
Yeast spread (vegemite/a very salty spread)
Jam spread (sometimes marmalade or strawberry)
Tuna in springwater
Tuna in dried tomato
Tin of cheddar cheese
Dinner (always 2x assortments of the following)
Braised Beef and gravy (meat lumps in gravy)
Some sort of indian curry chicken
Chicken italiano
BBQ Beef
Chicken satay
BBQ Chicken
There is always a dried packet of mash potato. This is a great side when you add a bit of flavouring.
Other stuff:
Beef jerky (literally gold)
Chocolate bar (tastes like cooking chocolate)
Chocolate spread (tastes like cake mixture)
Sweetened condensed milk (best in a coffee)
Muesli bars
M&Ms
Chocolate drinking powder (good in a coffee)
Coffee (good in a coffee)
Sugar (just in case there wasn't enough in everything else
Tea bags
Salt/pepper
The best stuff:
Tobasco sauce (to spice things up outdoors)
On an extremely rare event people get double-layered biscuits with jam in the middle. It generally causes a fight.
The non-editbles:
Toilet paper (widely used)
Small can opener
Plastic spoon (can carve divits into the top to turn it into a spoon fork and can fit in molle straps)
Zip lock bag (makes a good phone case)
Rubber bands
Waterproof matches and cotton ball
Nylon scouring pad
Menu sheet
So now that we've looked at some essentials in a plain military MRE, let's look at the alternatives you should be using.
The Affordable, Healthy and Tastier Alternative MREs
Mountain House

Mountain House provides just-add water meals. In fact, I have seen some guys take these out in the
field to use instead of the military ration packs just because of the wide range of meals they have and the appeal in taste.
If you are after something similar to MREs but with added taste, texture and range I would definitely recommend starting with these Mountain House meals and taking a look at some of the various flavours they have on offer. If you are stocking up as a prepper something like this Assortment Bucket is an idea to at least trial outdoors before buying more.
Backpacker's Pantry (the cheesecake option)
Backpacker's Pantry does freeze-dried and dehydrated meals in a much more healthy manner than any of its competitors. The meals are designed to be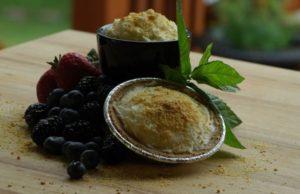 gourmet backpacking food and are very popular with hikers, climbers and outdoor sports enthusiasts because of their healthy meals packed with vegetables.
They try to maintain a high percentage of their meals as organic and all-natural and are increasingly expanding their emergency preparedness products with cans that have a 25 year shelf life.
I was told to check these guys out by a climbing couple who religiously use their meals as both of them were vegans. Even if you're not a vegetarian but are looking to keep some healthy products in your bug-out bags and home stocks I would recommend checking these guys out.
For the things I was told to check out and of course, the cheesecake I tried, it was:
DIY MREs
You can DIY an MRE for your bug-out bag and pack accordingly to whether you are setting up a 24 hour or 72 hour kit.
You can use these ingredients to either supplement your MREs or to replace them altogether. I suggest starting with a trail mix. Don't buy it, you can just as easily make it at home with nuts, raisins, dried apricot, dried banana and any other dried fruits you want.
If we take a look at the meals on the ration pack list you can see that a lot of it would be available in can form at the supermarket. Personally I have always purchased baked beans in tomato sauce or spaghetti in tomato sauce. I know they're not a huge nutritional to sustain on but you can get them in the baby-sized tins, they're cheap and delicious. There are hundreds of options for small, convenient, cheap and tasty tins just in the supermarket alone. When they're on special, it's a good idea to stock up on these so that you've got spares in your stockpile at home.
When you are putting these together, also think about using some of your trail mix in a zip lock bag with oats and mix in some dry milk powder. Then you have an easy breakfast of muesli where you just add water.
Beef jerky is also something great that works for people on the move. It's quite popular with the outdoors scene just because of its taste, salts, proteins and convenience to keep in any pockets you have. I prefer going with the Jack Links peppered stuff but just like the Mountain House meals, try one or two before stocking up
You can use Millenium Energy bars for sugar hits
And these high-caloric nutrient bars are great on the run and have a great taste
Some other things you can into a DIY kit are:
Bullion cubes for flavouring other edibles or soups
Coffee, salt, pepper
Water crackers
Peanut butter
Pop tarts (my favourite out field)
For myself, I stick with the Backpacker's Pantry meals just because they have a number of healthy options including vegetables. Vegetables are a hard-to-stock item just because they are such perishables and the garden won't produce these goods all year round. If you have a go-to meal or a DIY ration pack send it in on the comment section below and share it with the prepping community.