In this series, you will look at what life is like for a family man living in a social and economic collapse. The writer of these posts is a middle-class Venezuelan, in a country which has the world's highest inflation rate at 254.9%. Venezuela is a financial collapse nightmare with extreme shortages of food, riots severe hunger, a crippled economy, crumbling infrastructure, collapsed healthcare system, and a failing government.
The Venezuelan collapse has escalated to a breakdown in social order, putting Venezuela at the top of Latin America's most homicidal nations. The rate of Venezuelans murdered is now 20 times that of the US.
Here is the first in a series of posts from the Venezuelan Prepper.
I started prepping when I first found out that I was going to be a father. All types of concerns came into my mind keeping me asleep late at night and distracted during the day.
My take on those problems was with a logical approach, a methodology I have grown used to when solving problems in my role in the oil industry.
Think about the scenario: our newborn baby has a fever, it is raining and suddenly the lights go out (almost a daily occurrence here). So what do I need to fix that? I might need a power generator, flashlights, and candles. Easy. Let´s suppose, for instance, our car suddenly breaks down and there is no food at home (also a common occurrence). We might need a larger freezer and a well-stocked pantry with long-shelf-life foods. Check. And so on, you get the picture of how my mental process was at the time. These were my thoughts when I was living in a normal modern country, not the Venezuela you see today.
My main goal in life was to retire early so I could enjoy more time with my family. To look at doing such a thing I started to educate myself with mainstream financial advice books, mostly Kiyosaki´s books like 'Rich Dad Poor Dad'. For me, it wasn't just about retiring early, it was also about becoming more self-sufficient and frugal so that I could provide for my family, should things start to get really bad around here in Venezuela. Thank god I prepared, because they got real bad.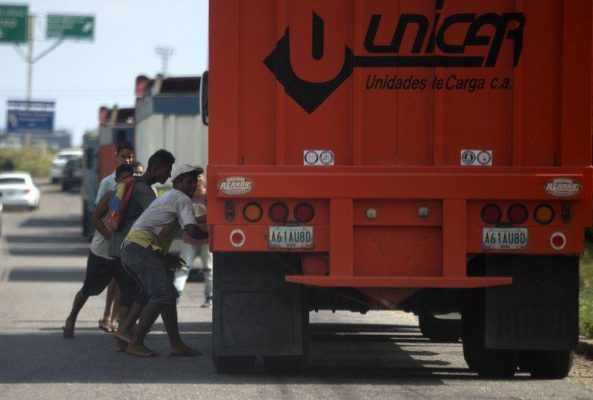 Prepping at the first sign of political trouble
Why would I be expecting things to get worse? You would have too with all of the political noise toward the end of former President Hugo Chavez's time in Venezuela. In the months leading up to his death, we knew that a conflict was more than possible, with someone, only time would tell.
For some of us, the reality was that our country could easily slip off the edge and become crippled under a poorly ran government, so we started to prepare for the worst, and thank god, because now Venezuela is in the worst economic and social collapse of our time.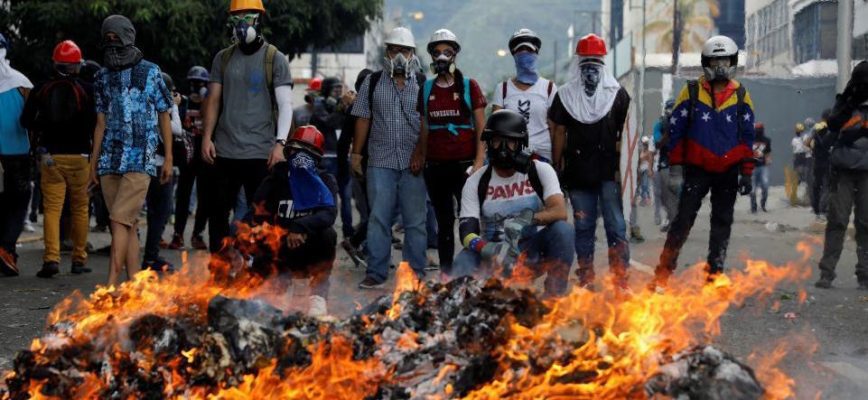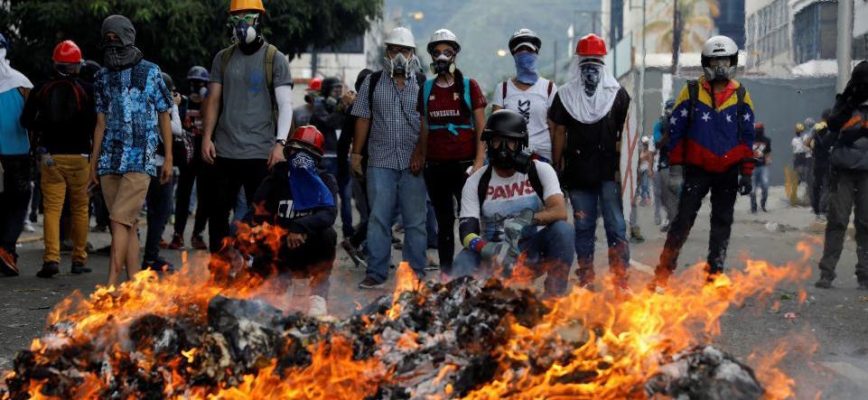 This, if I analyze it objectively, was a great move. We were able to cope with the beginning of the crisis without too much trouble. And just before the spike of the collapse came through we were able to buy most of the extra supplies we needed at low prices, this was especially the case as a lot of people lost their jobs and were in debt so we were able to buy extra supplies in their urgent garage sales. Some of these things were:
A Duxtop portable induction cooktop (I got it for much cheaper than they sell for on Amazon),
A cheap used game for the kids to play and leave my computer alone so I can take up freelancing
A HAM radio
And a range of construction tools for repairs and projects
No doctors, no medicine, and a rising mortality rate
At the time, for me, the logical decision was quitting my job. This was despite the full coverage medical insurance for my entire family, including my parents. This was one of the main benefits that the state oil company provided to the employees, and it was the best insurance in the country.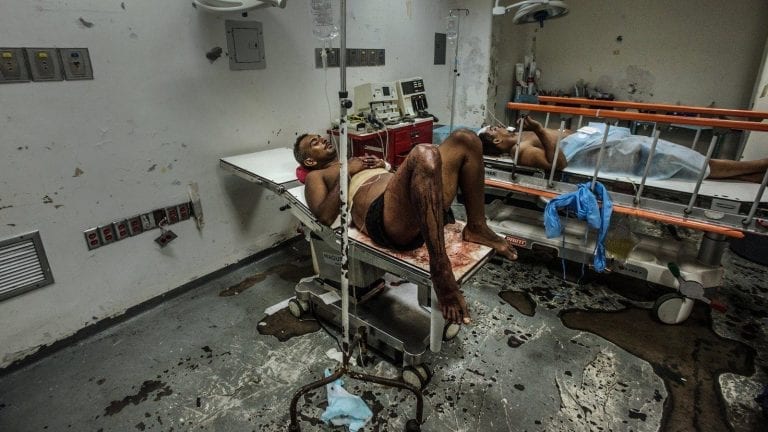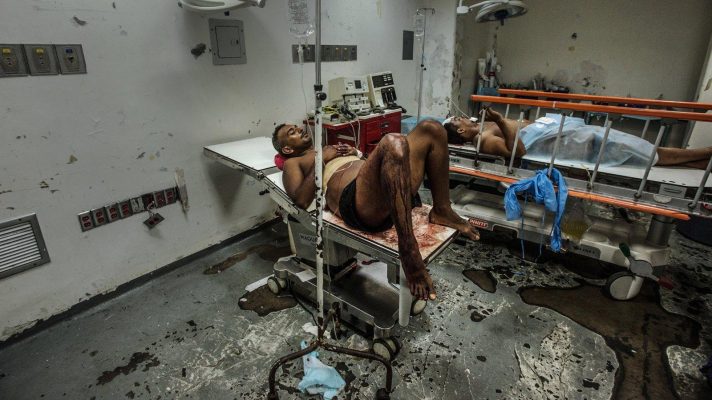 Why did I give my health insurance up? Without medicine and doctors that insurance would have been hopeless. You see, just before the collapse all of the doctors migrated due to budget cuts, and most of the medicine now is from the black market as the government can't afford to stock hospitals with medicine. This has left most hospitals and doctors clinics with nothing more than painkillers to treat you with.
As members of a country that once offered great healthcare, we now have to be completely self-sufficient. The lack of health care services has claimed thousands of innocent lives. There is even a recent announcement in one of Venezuela's biggest public hospitals in Ciudad Bolivar, that the mortality rate for newborns has reached 40%.
This is the reality of surviving in a country's collapse. Yes, things can go this bad.
Some of my savings in hard currency (there is no point in the accumulation of the national currency) were for getting some medicine and food. Once we had depleted my savings, I knew things were going to get worse, in an exponential trend. I read enough about history to know this.
Food rationing is for those that fail to prepare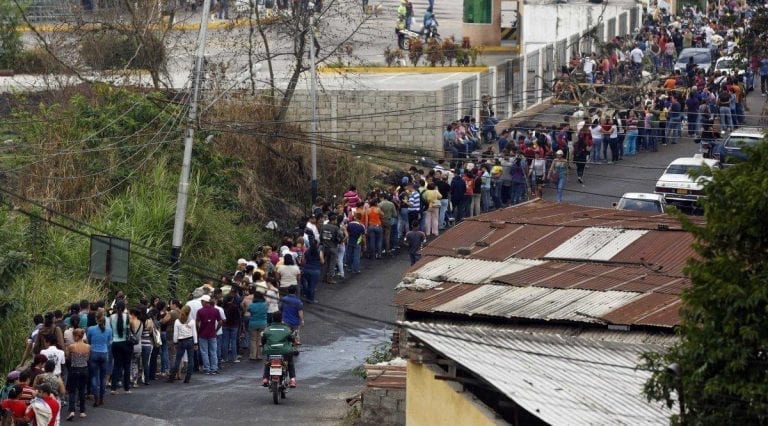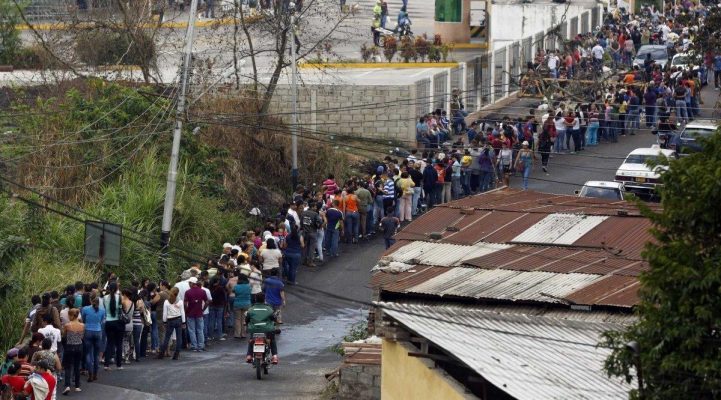 I would like to emphasize how fast things went down the toilet these last few years. It goes a lot faster than you can imagine.
Until 2015, when the infamous food rationing started, things were more or less running as usual. Those with access to foreign currency (I had an online job as a writer for a finance blog in Spanish) could trade them for currency to makes ends meet, or buy stuff we needed overseas. It was what a developed country should be like.
That was until the change of government, the drop in oil sales and a country in debt which had, for its most part, been ruined by its predecessors.
Once upon a time we had weight issues from eating too much enjoyable food. Fast forward to anywhere past 2015 and Venezuelans have been lining up for food rations every day. For those of you that don't know, the Venezuelan government runs a very controversial food rationing system to deal with the food crisis. The rationing is also a way to stop wealthier shoppers from buying food and reselling it at a much higher price (remember, everyone is desperate). The rationing system gives people permission to buy a certain amount of food on specific set days of the week, and no more than that. As a result of this, Venezuelans eat no more than twice a day, if they are lucky.
My family did not suffer the impact so severely as many others just because we made the necessary financial and food preparations.

In one circumstance as an example of how bad things were, an old lady who was a neighbor of ours saw my child and myself coming from the bakery where we had bought some overpriced sweet bread. That old lady asked us for a piece of bread, as she could not have any lunch. For Venezuela, at the time, this is something that would never happen. It was in the afternoon so I invited her to our place to have some coffee. She was shocked that we even had milk and sugar. I gave her some sardine cans and half a kilogram of rice, and she went home. My wife and I were sitting in silence, and I said her, "Do you see that all my prepping madness finally is what is getting us through."
One of our worst nightmares was to see the food rationing system by the government as I mentioned above. Sure, we had harsh times, but food was available in our family home.
For those who remember the Argentinian collapse, and how bad it was, I should mention that it was something that was somehow expected for most of educated and more 'aware' population. They were able to keep up, and adapt themselves. But most of the people suffered an unrealized shock that they weren't ready for, and this is why we saw looting of warehouses, stores and markets countrywide. Most of the people just didn't see it coming.
How is the situation right now in Venezuela? It's spiraling
Just from my own own research and the current understanding from other residents, the country is spiraling further and further which just makes my need to get my family out of the country more of a priority.
Public health
The public health service is practically void. It is so bad that the syringes are being sterilized by boiling and reused. There are no basic medical supplies as saline solution, surgical gloves, and disinfectants. Blood pressure medication, insulin, and antibiotics are more valuable than gold or silver.
Food
For food, canned food is more expensive than anything. There is engine oil available, but at very inflated prices for those who earn in local currency and if you are looking for car and truck spare parts they are almost unavailable. There is no positive outlook as food processing plants are working at 25% their capacity and most farms have closed down or are unable to run efficiently.
Transport
Airlines are steadily getting their planes out of service, because there is no way to get parts or fuel.
The public transport system is more than 85% disabled.
Finance
The currency control office is not "assigning"  any dollars. The main economic engine of the nation, the state oil company is broken. The revenues of this company have been decreasing in the last few years, as a result of the lack of capital injection for maintenance and operation.
This will make things worse in the next two or three months as that steady money supply gets lower. The issue might arise when the elite get first pickings over the food because of their money, which the rest suffer without, just like in North Korea.
We have the means to spread the knowledge, and the means to protect ourselves against unforeseen events.
The Venezuelan Prepper is Jose M. A middle-class Venezuelan professional with a family who, before coming to live in a societal collapse, enjoyed holidaying, hiking, outdoors and evenings with his family. Now, he's a prepper trying to survive in the world's highest inflated economy. You can support him through his Paypal donation link here, or through his Bitcoin donation address: 3B2wuHTSWvkhUaaVf4baRiqeXy8UHTpm9w