Do you know a survivalist or prepper you want to buy a gift for but are confused choosing between everything from multitools to survival water filters and small fishing kits and, of course, ferrocerium rods (fire starters)? So what do preppers and survivalist actually want you to buy them? We take a look at the 12 hottest prepper gifts that are flying off the shelves into the hands of survivalists and preppers around the world.
We always enjoy our birthdays, Christmas, holidays and those other moments when it's time to buy something for someone. But when it comes down to it, choosing what to buy is not that easy, especially when it's someone that just loves the outdoors.
So let's check out what every survivalist has on their wishlist.
1. Water Filtration System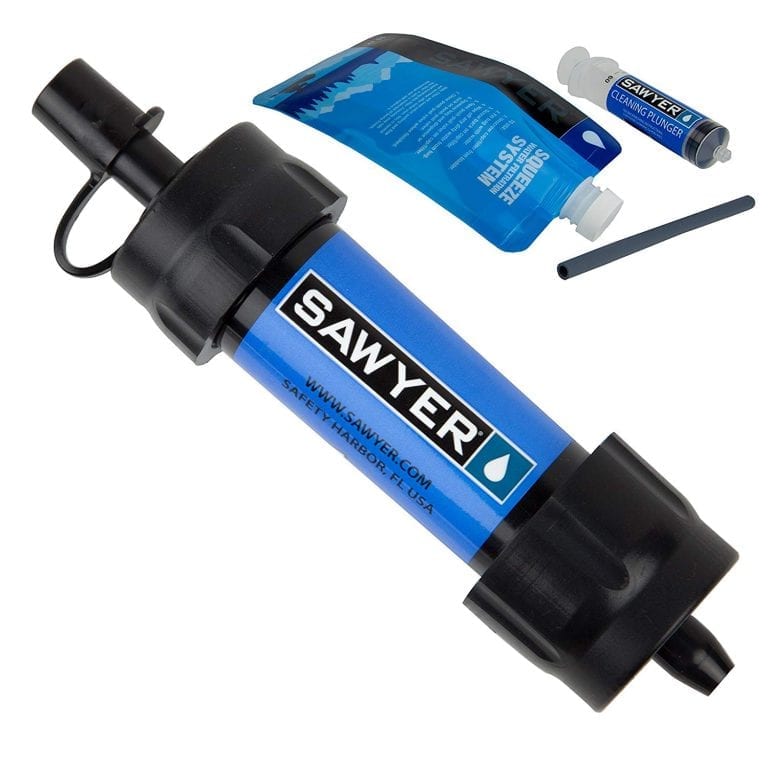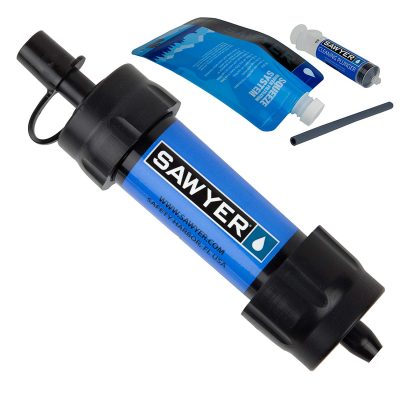 Water filters are one of the highest recommended items in the survival industry. For most of them, unless you're going for a mass family
tabletop water filter, they are personal devices you can carry in the survival kit or bug out bag and take up very little space.
Their convenience is that when you find a natural water supply, you don't have to be concerned with bacteria or disease as filters run the job of sterilizing and keeping that water clean, filtered and safe to drink.
In my time of running The Prepping Guide, I have been able to field test a lot of different type of water filters, from top brands to no-label $5 filters. All have their purpose, just in slightly different ways. For a complete and comprehensive review of the best-selling water filters on the market, you can check out our post to identify which one might suit your needs the best.
In short, the most useable water filter, I found, in a survival setting, and the one that is the most requested for Christmas prepper gifts is the Sawyer Mini Water Filtration System. Why? Simple, it attaches to any bottle I have and can attach to my Camelbak water bladder.
2. Firestarter Rods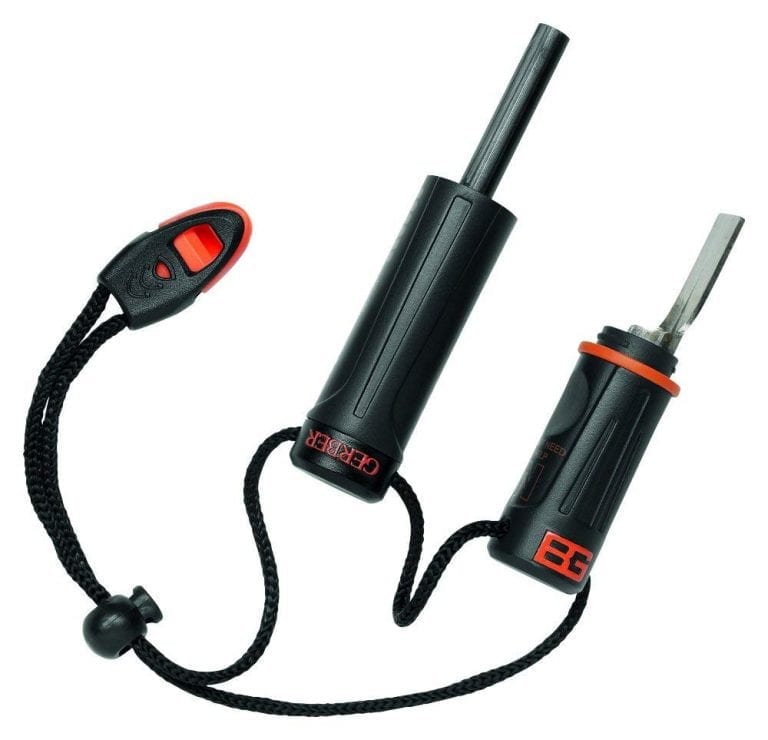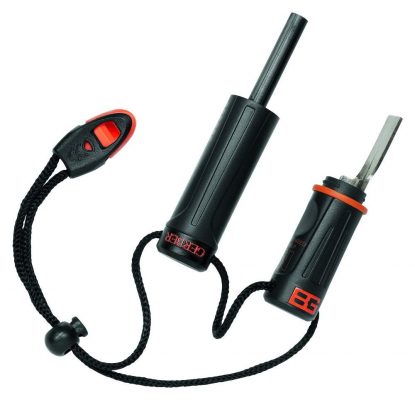 Nothing beats these, they're tiny, outright useful and are a top-selling outdoors item.
What are they? Easy, one rod is made of ferrocerium, the other is a metal striker. When they are struck together they create sparks which can sufficiently catch a ball or pile of tinder alight. And there you have a fire.
This specific fire starter is from the collaboration between Gerber and survival expert Bear Grylls and their series of gear. The ferro set comes with a compact container which keeps the equipment waterproof and has space for you to keep dry tinder if you are in wet environments. The set also comes with an emergency whistle, survival pocket guide, and land to air rescue with SOS instructions.
Not bad for a prepper gift that is less than $15, right?
3. Emergency Food Rations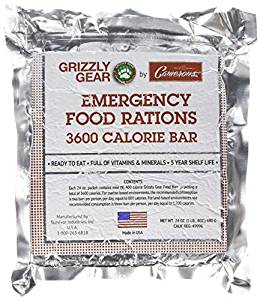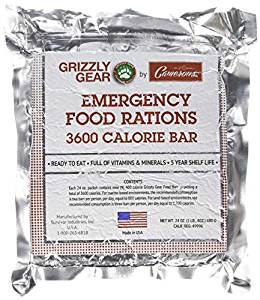 The best thing about these emergency food rations is that if you ever forget to give them as a gift for any occasion,
you can give them next year or the year after that. In fact, these things have a five-year shelf life.
SOS Food Labs' team have been providing these emergency food rations in disasters, and other affected areas for some time specifically because the food lasts a long time, it is compact, cheap and packs a whopping 3600 calories in one bar. Every pack comes with nine bars, with each bar containing 410 calories.
The bars themselves are not thirst-invoking like you would usually find in some dehydrated survival foods and the taste of the bars is great. The texture is a bit like a cracker and the flavor is akin to that of a light cinnamon or coconut cookie. A survivalist unwrapping these on Christmas day is no doubt going to take a bite and pass it around as that's part of the fun. But on the flipside, keeping these in the car, or in the household emergency supply is a great way to ensure you have some backup sustenance.
4. Hausbell 7W Flashlight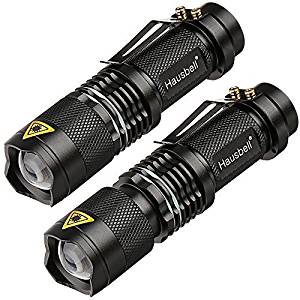 The Hausbell Mini LED Flashlight is a force to be reckoned with,
especially for what it offers as a 2-pack flashlight sitting in the $10 range.
This tiny flashlight (fits in the palm at a bit over 9cm) packs a super bright 300 lumens and runs on three different settings. It;s a water-resistant adjustable light that can be zoomed in or widened depending on what you are using it for. It runs on a single AA battery and lasts for quite some time, so it's not an energy drainer like you would find in some other high lumens compact lights.
5. Personal Car Emergency Kit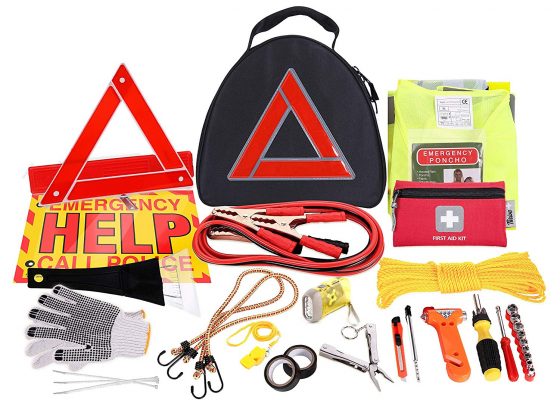 This is a very popular roadside preparedness kit, by Thrive, made specifically to keep in the car for when those bad times happen.
This specific kit is designed to cater for every disaster and event that could go wrong, and to make sure that you have the right essentials to manage that environment.
The contents of this bag provides rope, safety vest, tools, jumper cables, screwdriver, flashlight, first aid kit and more. The 40+ contents of the bag are packed in a clear, waterproof pouch which is big enough to pack into the back of a car seat and remain there until you actually need it. Effectively it's a bug out disaster-proof bag designed to sit in the car for when you need to get out in a rush.
6. Solar Hand Crank Radio & Phone Charger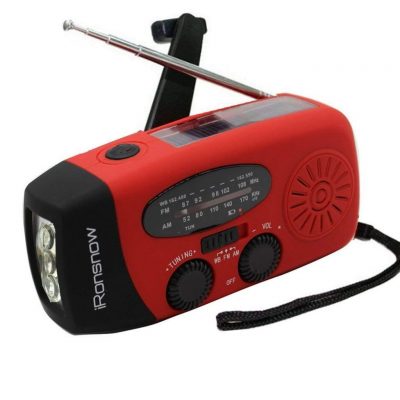 A hand crank radio is a highly recommended preparedness item by most disaster and emergency service agencies for a number of reasons.
You don't need power to use it and you are able to hear important alerts for your area when a disaster has occurred or and the power is out.
That's what a lot of the basic hand crank radios do, this one, in particular, is a little more convenient as it wraps a phone charger and solar power charging system into the hand crank radio making it twice as effective. These are definitely a winner and if a survivalist or prepper doesn't have one of these, they're a perfect addition to the prepper gifts set.
7. Thermal Blankets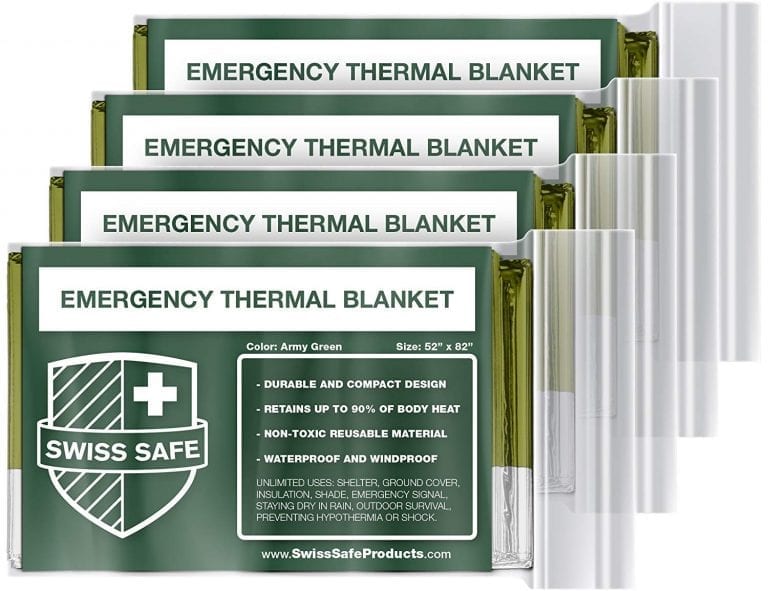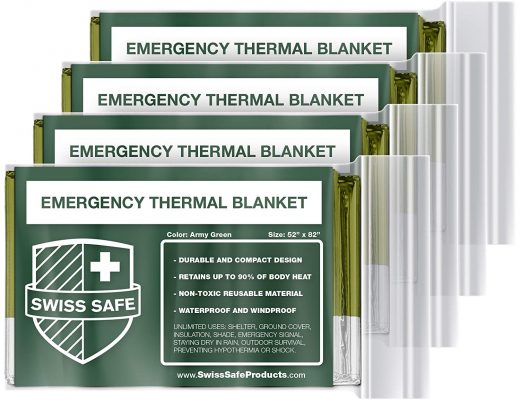 Thermal blankets are an easy addition to any survivalist kit just because of their diversity.
They're often used by first responders to wrap around someone that has been involved in an incident that might be suffering from shock and is also used by marathon runners and competitive sports players to stop the body from suddenly getting cold.
They work in a number of ways from trapping the heat under the blanket to keep the body warm, act as a shade, or can act as a signaling device for those that might be lost in the wild.
8. Compressed Toilet Paper Tablets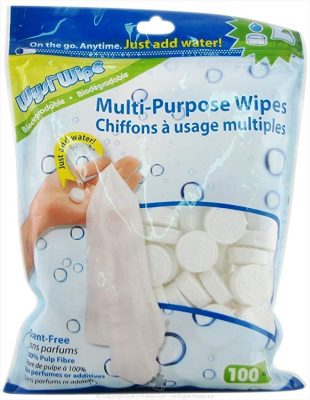 If you are reading this to gather ideas for a significant other,
family member or friend, you're probably wondering why on earth someone would want compressed toilet paper tablets for Christmas. Easy, we've written an entire article about the use of these which include starting a fire, hygiene wipes, dressing wounds and of course, carrying toilet paper.
They are pretty impressive to see in action as well. Simply add a few drops to something that is slightly a little bit bigger than a headache tablet and you've got a large piece of tough, soft, towel than you can use and dries out in seconds. They really are a great innovation and because of their space-saving method, work perfectly with any survival kit.
9. Gerber Bear Grylls Survival Hatchet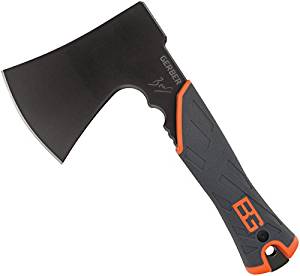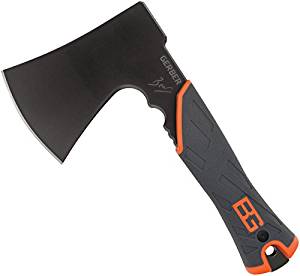 This Gerber Bear Grylls Hatchet is a top prepper gifts seller this year from the collaboration between well-established knife provider Gerber and survival expert Bear Grylls.
The hatchet is a 3.5″ blade made from carbon steel with a non-slip rubber handle to use in wet and dry conditions. It also comes with a sturdy sheath which can easily attach to your backpack or belt of your pants while you are working outdoors. I love this small sturdy hatchet for a number of reasons, its compact but it chops well above its weight class and can work into the finer things that you would usually save for a finer bush knife and not an axe, so it doubles in its use.
10. Paracord Bracelet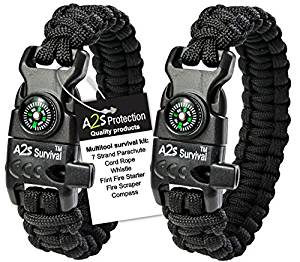 Of course, a real survivalist Christmas couldn't be possible without the paracord bracelet.
In fact, if you're a survivalist or prepper trying to spread the message of self-preparedness nothing could go better than a paracord bracelet gift to friends and family.
These bands are cheap, but they pack a lot of detail and use into such a simple wearable survival kit. These specific paracord bands are a 5 in 1 gift by including a flint fire starter, emergency knife, compass, emergency whistle and fire scrapper. The price of these paracord bracelets, and the fact you get two for their cheap price, make them great prepper gifts to start spreading around at the office.
11. Survival Work/Home First Aid Kit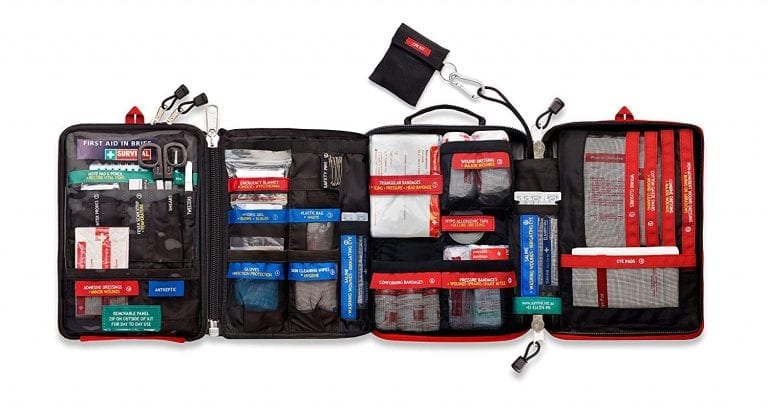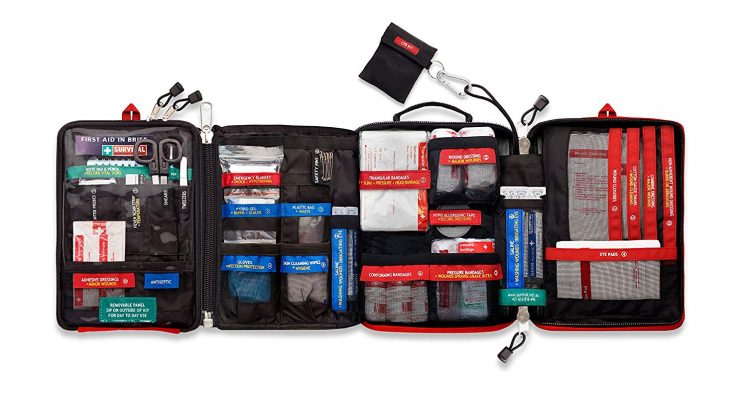 These medical kits have been put together by experienced professionals in the medical and survival industry to be used under times of stress. You can tell that by the way they are laid out.


A lot of the the first aid kit market is flooded by cheap kits put together with bandaids and a few bandages. This one, however, has been very well thought out with its contents and construction. It uses a label pocketing system to identify the item in the kit, and what you might use it for. For instance, if you are assisting someone, or yourself, with a sprained ankle or a snakebite, there's a pocket with that exact label. Having this sort of system takes the stress out of having to think about what to use, and second, where it might be in the actual kit.
This is one of those prepper gifts for a serious outdoors lover, or as a present for the family prepper who wants to take the responsibility of being in charge of the medical assistance of any family member, should the need arise.
12. The SAS Survival Handbook: Guide To Surviving Anywhere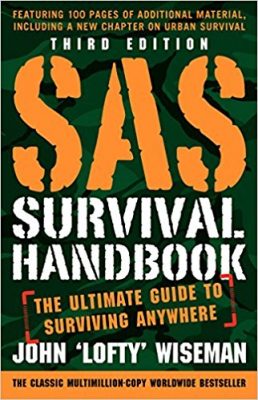 This book is the most respected guide to survival, covering
every possible disaster scenario in a manual how-to survive guide.
The area this book covers is immense, from topics such as surviving in different climates, catching food and cooking it, surviving at sea, making tools, navigation with or without maps and first aid lessons.
Every survivalist loves a reference guide to survival and they make great prepper gifts, but check to see if they have it first.