This survivalist has more than 6 million subscribers and has never spoken a single word
Bushcraft is a pioneering skill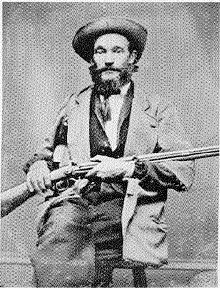 It was bushcraft skills that made the exploration of the Coppermine River by Samuel Hearne in 1770, and many other explorations and expeditions of the frontier period, possible as those pioneers realized the need to rely on native knowledge and wilderness living skills rather than modern equipment. George Washington 'Nessmuk' Sears was another advocate of packing light and carrying simple tools and utilizing them with superior bushcraft skills, rather than modern vices when in the wilderness.
Welcome to Primitive Technology, the viral sensation of the survival world that shows you how to build ridiculously innovative bushcraft advancements with sticks, stones, and clay, all in the backdrop of the Australian tropical rainforest.
There are some big names up there such as Les Stroud, Mykel Hawke, David Canterbury, and Bear Grylls, just to name a few. But what does Primitive Technology offer that's so unique to drives hordes of watchers to his channel? It's his simplistic, no speaking, no tools approach to mastering the nature around him.
Going under the Youtube name Primitive Technology, 'John Plant' has a home-based background of pure research, trial and error, and not a military background. His method is to research, through the internet and books, different methods of primitive technology and survival resources, and trial them in the wild to result in an easy process.
This is something we can all learn from, as there is no reliance upon a background of survival for Plant, it is simply reading through the vast volumes of information available online and on paper and putting that knowledge into practice.
As far as video how-to's go, Plant provides another unique take on the Youtube industry by including his steps in the captions of his videos.
So let's take a look at Primitive Technology's 10 most popular bushcraft videos.
1. Make An Easy Bushcraft Tiled Roof Hut
This is the top video for several reasons, but specifically, because it uses a number of innovations to make the final result. For instance, take a look at the kiln he creates to make the clay tiles. That would warrant a video on its own.
When you're watching this, you can see the research and logical application of even the small details to build the house, such as the hooks on the back of the tiles to the specific type of bark from a tree that he uses to make a strong twine to hold the hut together.
Oh, and he also makes a heated bed in his hut.
2. Bushcraft Hunting Bow and Arrow
Take note in this one of how he makes the bowstring out of interweaving the bark fibers of a certain tree. Take a look at the final result of the bow, you will be surprised at the strength, speed, and accuracy of something so primitive.
3. Primitive Technology Forge Blower
In this one, we see the creation of a blower to force air into a fire to increase a fire's temperature and heating capability. This is a great way to make a bushcraft furnace and forge. Again, all of this is done out of wood, bark, bark fiber, and clay.
4. Bushcraft Cord Drill And Pump Drill
When you are a real bushcraft survivalist like this guy, you are not relying on a bic lighter or a Ferro rod to start a fire. Instead, it is the traditional way of rubbing two sticks together. But that's a hassle as it can cause blisters and is a waste of time, especially if you make something a little bit more technical to make life easier.
This video sees the creation of a corded drill, which uses a pull twine to twist the stick much like how you would swizzle it between your hands, only thing is the string automates the stick movement making it quicker and easier to get a fire. The advancement onto that is creating an additional piece to push down with, so that fire making is only done by pushing down on a piece of wood.
5. Making A Wattle And Daub Hut
We get the first-step basics from making a cutting device, to getting the right lengths of wood and every essential bit of bushcraft skill in this tutorial video, as well as building a hut.
If you are going to watch and memorize any of the Primitive Survival videos, this one has every survival bushcraft skill you need such as:
Starting a fire with sticks
Making an ax
Making basic fire blown clay pottery instruments
Insulating a shelter for warmth
Waterproofing a roof
Making a chimney
6. Bushcraft Mud Bricks
One basic foundation of all structures and engineering methods is to start with the mud-brick, which can be used to make buildings, foundations, and bases for more advanced bushcraft technology.
7. Chimney And Pots
When you're making advanced things in the wild such as chimneys and pots, you're doing pretty well. Why would you do it though? With a large pot of water and a fireplace, he can heat rocks and place them in the pot of water, which in turn heats the water and sterilizes the water from any bacteria.
8. Bushcraft Woven Bark And Fiber
This creation is a woven bark that can create a fiber to essentially thread and create a mat.
9. Bushcraft Technology With A Water Powered Hammer
A water-powered hammer automates a lot of the work needed to be done in bushcraft when it comes to things such as grinding powder or grinding rocks. Leveraging the power of flowing water has several benefits, this is just one simple way.
10. Bushcraft Essential: Charcoal
Charcoal creates a much stronger heat for furnaces and fires as burns far hotter than it would in its previous state as a wood.
Final thoughts on bushcraft skills using Primitive Technology
I enjoyed researching and writing this post for you, specifically because it shows me some of the amazing things anyone is capable of with their bare hands. If you're like me when you watch these videos and want to jump out into your nearest national park to start building your handmade shelter and primitive technology then head on over to this guy's channel and check out the rest of his videos.
If you have made any of your bushcraft projects like this or using natural materials, let me know and I will put it up on the socials.