What should a buyer consider when planning to mount glass on this new cartridge based rifle?
When selecting the best scope for 6.5 Creedmoor, there is no doubt that you can get by with just about anything fashioned into a metal tube with glass on both ends. However, that is only the beginning of the story.
This is a unique long-range gunning system regardless of the action type or firearm brand. Taking time to select a correct optical system for this rifle/cartridge is necessary in order to get the most out of your weapon.
Remember this firearm is a Hornady designed with a 1000-yard cartridge and with shooting altitude of almost a mile down range with great precision. Right off the bat, get to thinking about better glass. Back off of those junkyard special offerings.
First, if the rifle is going to be used for long-range applications, the base requirement is an open turret scope that allows for rapid elevation and windage adjustments. If the rifle is a deer hunting only system that is shooting inside 400 yards, the better grade closed turret (protective caps) are adequate.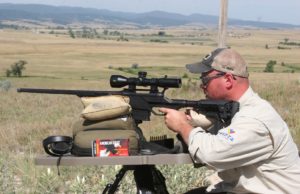 Standard closed turret big game scope models need to retain crosshairs. The 6.5 Creedmoor is extremely accurate for deer or elk hunting up to and above the indicated range limit.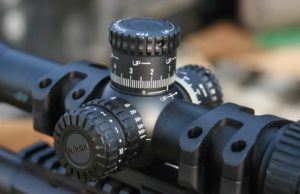 Long-range applications of the 6.5 Creedmoor need to consider MOA or MRAD settings in the subtension reticle. Just think about open turrets matched with advanced etched reticules for long-range windage and elevation applications.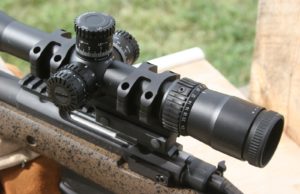 Examples in these classifications include name brand optics that sell in the price range of $400 to $1,000 for big game and more than $1,000 for long-range target or tactical shooting applications.
Some of the brands I endorse include the newer German GPO scopes, Nikon 1000 Black for long range, Burris optics, TRACT long-range optics, Bushnell upper end target glass, and Leupold optics.
Because the 6.5 Creedmoor has the ability to take on ultra long-range targets and is an excellent eastern states timber country cartridge, the scope options you choose will depend on what you select in terms of the most popular field use.
With the flat shooting ability of the 6.5 Creedmoor, many medium or even lower priced scopes will do the deed out to about 300 yards without any additional adjustments such as elevation. Just point and shoot.
Remember…you're going to get exactly what you pay for! If you select a scope from an extremely low price point, the scope may become junk. I like to make this point because not everyone has a boatload of money to put into these toys for big boys and girls.
By staying with name brands, shopping with care, and using an educated approach, your Creedmoor is an easy rifle/cartridge to make field ready with optical glass.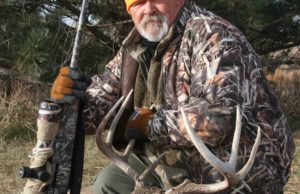 My favorite deer rifle in the 6.5 Creedmoor line up is a very basic Winchester XPR bolt action sporter that mounts good Leupold LRP 4.5X20 combination target/field hunting glass.
The scope features a left side parallax adjustment, top turret open graduations for quick elevation changes, and a closed right side turret for windage correction. With a zero stop setting, I can spin elevation up and leave everything else in place for a fast long-range shot.
My best kill to date has been with the Hornady 140 grain ELD cartridge at 540 yards. I was able to take down a large buck whitetail deer using a laser ranging system for verification.