Enjoy survival shows? Here are 34 YouTube survival shows to binge watch.
I can easily say that I watch more YouTube than I do normal television, especially when it comes to YouTube survival shows, prepper methods, and homesteading hacks.
Being able to see a lot of the projects, methods, and tips that content creators upload every single day is a great way to learn things that I might not have mastered, or to find new ideas for weekend projects and ways to innovate my own self-sufficient journey.
If you search for survival or prepping content on YouTube, you will have countless of hours of outdoor, or in-the-home hacks at your disposal. And the best thing is, it's free, it doesn't cost a subscription, and you can pause it and save it for a later day. With each description, I have also included a link to their channels in the headline, so you can easily head on over and check out their best stuff to see what their YouTube survival channel is all about.
Because I am always watching this type of content on YouTube, I made this extensive list of top survival-related YouTube channels that are worth checking out. I have ranked them in order of subscribers, which in the YouTube world, is a good measure of popularity and excellent survival hacks. There are a lot of channels in this list, so you might want to bookmark this page, and come back later on for some survival weekend viewing.
So let's dig in, and take a look at the best YouTube channels that create great survival tips.
Chances are if you have been around Youtube, you would have seen this guy. He's an Australian YouTuber that spends his videos in complete silence, with nothing but the sounds of the tropical North Queensland Australian rainforest to hear and the sounds of him working on progressing through history's greatest technological breakthroughs. What's best is that never once has he used a tool from the real world, it's all mud, sticks, clay, and things that he finds on the jungle floor around him to build his empire.
Even if you are never thinking about survival in the wild, this guy is just perfect for the entertainment of seeing the amazing things he creates. Because he is one of my favorite YouTube survival shows, I made a selection of his greatest how-to videos over in my post on bushcraft skills.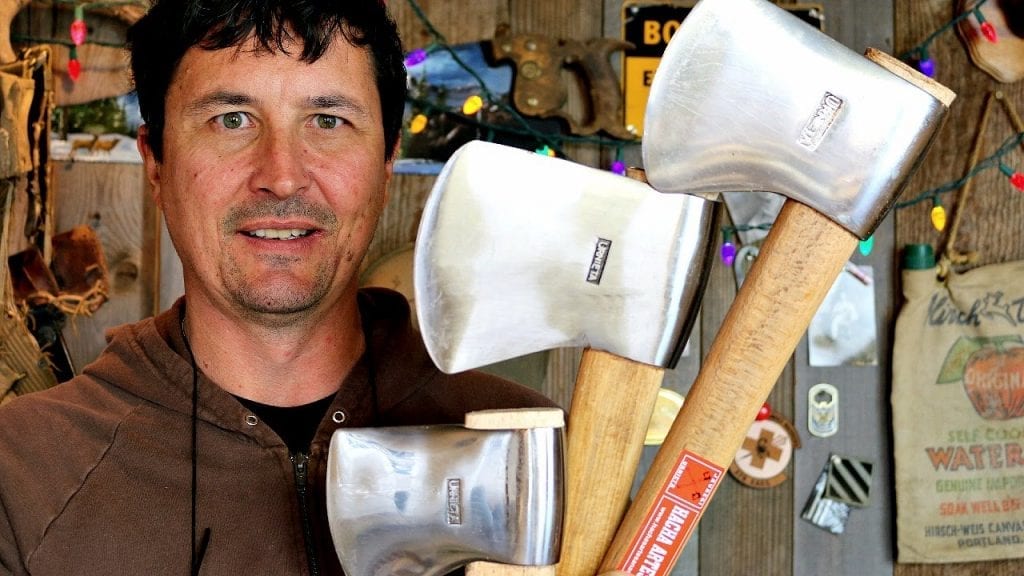 If you have ever searched on Youtube for anything related to survival or wilderness survival tips you might have come across Austrian survivalist Survival Lilly. She runs a channel with content based on wilderness survival (primitive and modern), long-term survival, and urban survival. It is also quite refreshing to see her popularity as a female survivalist, as survival and prepper channels are primarily males. Survival Lilly's channel gives a great refreshing insight into survivalism and prepping.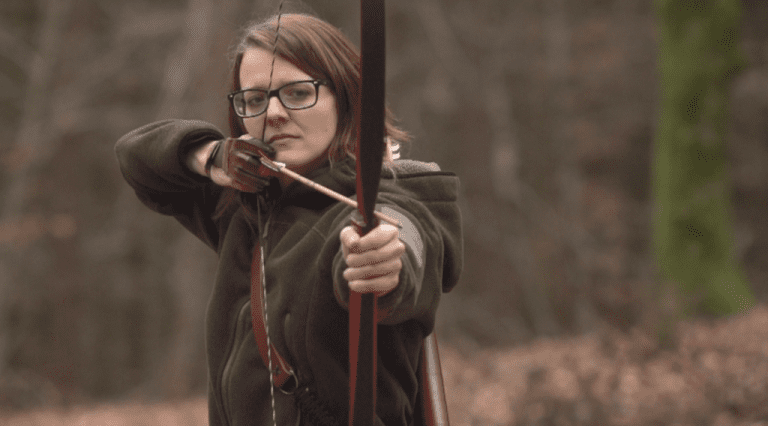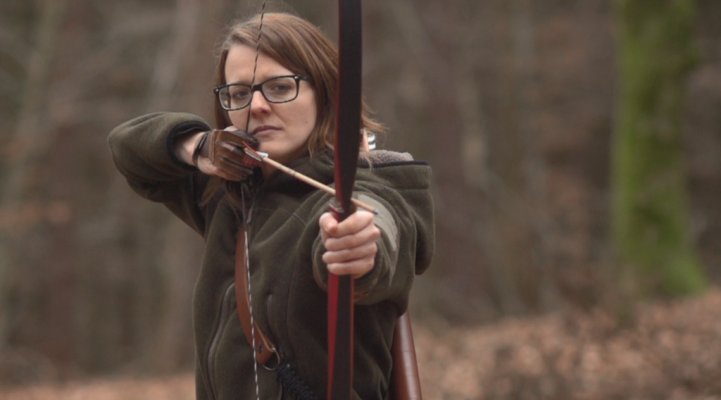 This channel has a strong focus on Canadian bushcraft style camping trips with Joe and his dog Scout. He constructs well-made natural shelters, or sometimes sleeps in a tent, under a tarp, or in the snow. A lot of his videos aim to show the realities of being out in the bush, whether it be an overnighter in the woods, or an extended, 10-day fly-in canoe/fishing trip. He leaves in a lot of his failures in the videos as a way to provide more educational and informative content. While he says he is "just a regular Canadian guy who enjoys spending time outdoors" his skills and knowledge of the outdoors show in the way he constructs shelters, cooks, and survives.
David Canterbury is a household survival celebrity. His channel includes all things related to self-sustainability and outdoor self-reliance. A lot of his content is very practical survival advice that is well-explained, detailed, and for the most part, very interesting as it is shown in an easy to understand way.
Canterbury is also the creator of what is known as the 10 C's of survival, which has become the standard for the survival gear you need outdoors. Check out our post on Canterbury's 10 C's of Survival.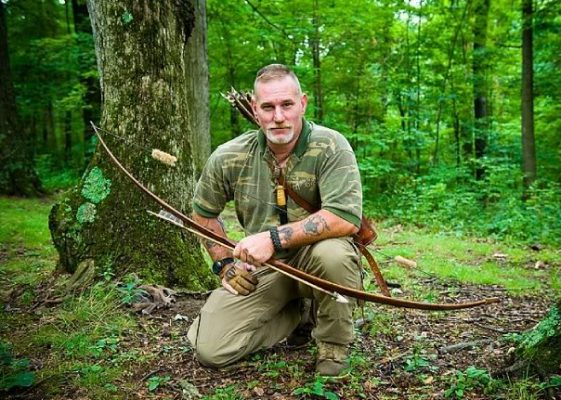 Shawn James is nothing short of a survival artist. His survival channel and entertaining survival show My Self-Reliance takes you into the heart of what it means to be an off-grid outdoorsman in the woods in a log cabin. I'll be honest, when I watch his videos I turn them up loud as I feel as though I am there with him and his golden retriever dog Cali. There's a very rustic sense of nature that comes with this guy's videos that make you feel like you've experienced a slice of his relaxing, no technology escape. Ironic isn't it, that we can get that through technology from videomakers.
If you enjoyed Primitive Technology's survival show, I think you will enjoy the more comfortable methods of My Self-Reliance.
Building stuff outdoors is what survivalists and bushcrafters love, am I right? I'll confess, I didn't know about TA Outdoors at first, until one of you pointed him out to me saying 'you've got to check him out'. So I did. Mike is one of the most genuine YouTubers I have seen so far. Of course, his projects are serious natural architecture designs that are well thought out and made with precision, whether it be a house made out of the surrounding trees, or the pallet wood house. What I really liked about this guy was his project that he did with his father, where in one video he made an off-grid cabin out of free pallet wood with his father. This type of family work goes to the roots of homesteading and family survival and was great to see on a camera. That's not to mention his cool dog Jaxx as well. I'll leave it for you to decide about TA Outdoors.
Sensible Prepper's Youtube survival channel has a strong focus on the practical side of SHTF survival and prepping. The channel covers a wide variety of subjects from DIY cooking items, EDC, bugging out, SHTF items, everyday household items used in various ways and home defense.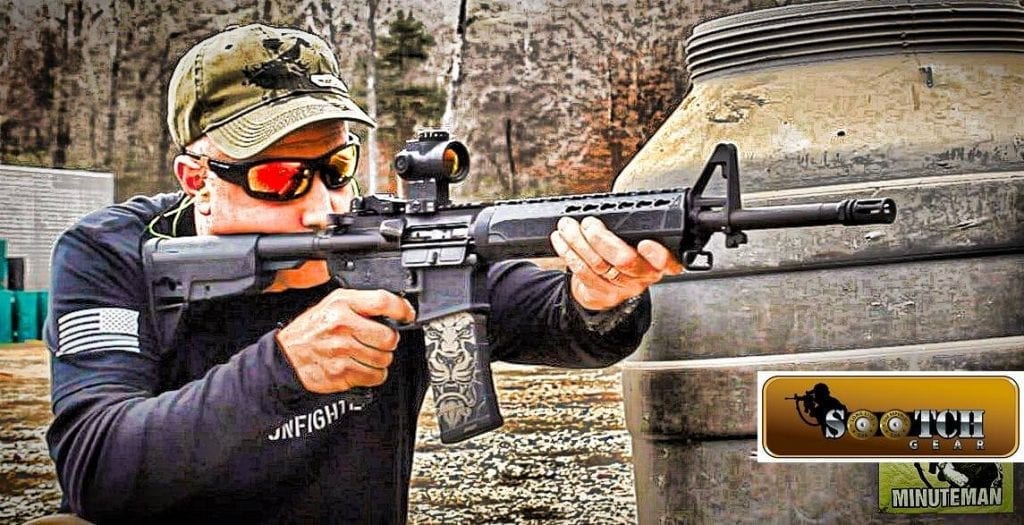 This guy's channel is unique as it is entertaining and informative. There's nothing else to say about it other than he makes homemade weapons, and he's very good at it.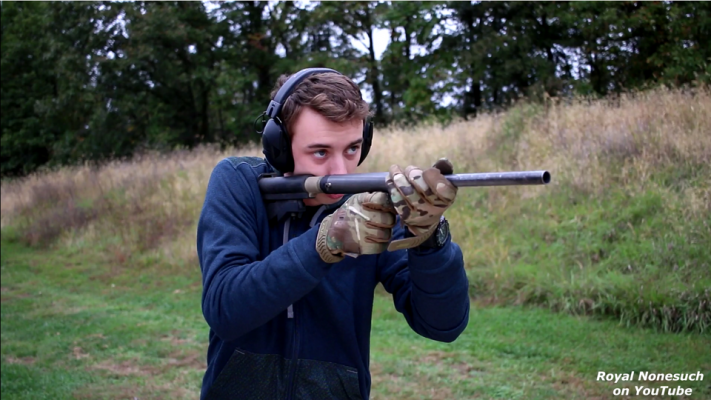 Black Scout Survival is an informative channel based on the subject of survival tactics in the wilderness, urban environment, and in SHTF situations. A lot of the content produced on Black Scout Survival isn't just camping or outdoors stuff, it's survival in the sense that your life counted on it, and they (like we all should) take their survival pretty serious.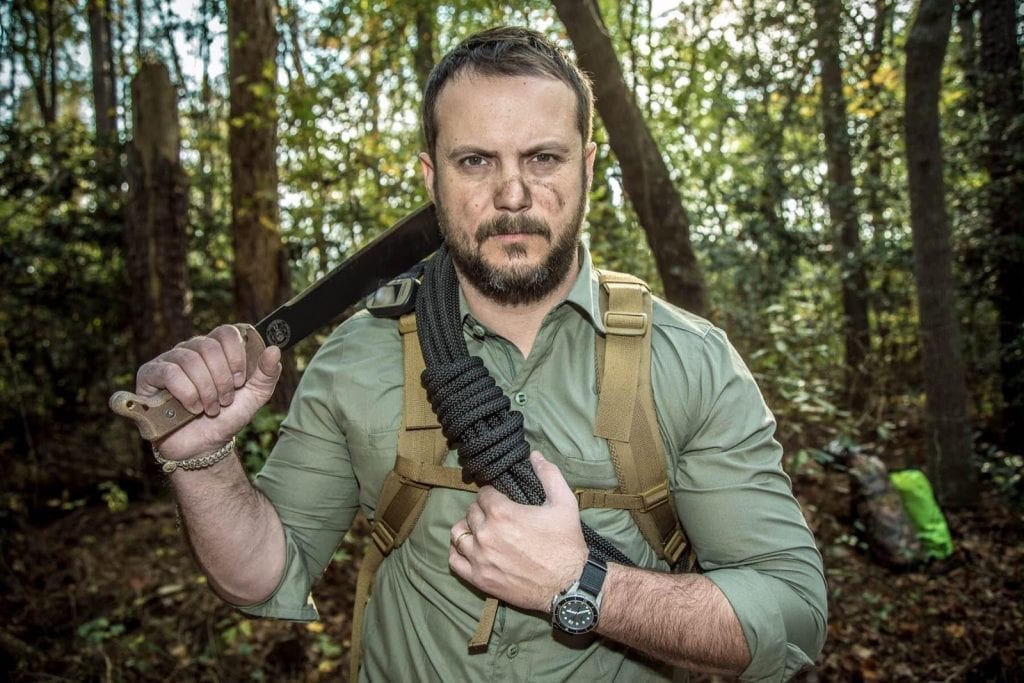 Michael McQuilton, AKA MCQBushcraft, is a UK-based outdoorsman who started hunting and fishing with his friends and family as a little boy. His passion is learning and teaching core survival skills to sustain yourself in the wilderness, which says is a lost art in the UK and one that he thinks is important in any type of education. He loves being outdoors and practices old skills, as well as trials new ones that give him a connection to the land and his surrounding environment and shows that passion in his videos.
If you are a technical prepper and enjoy homestead and self-sufficiency projects, this channel is from you. Engineer 775 runs a very effective educational and project-based channel on living off-grid, covering a variety of topics from Homesteading to Renewable Energy, from Water pumping to Hydronics, from Gasification to Air Conditioning. His ultimate goal is to be completely self-sufficient through the wise use of the resources that exist on any small farm.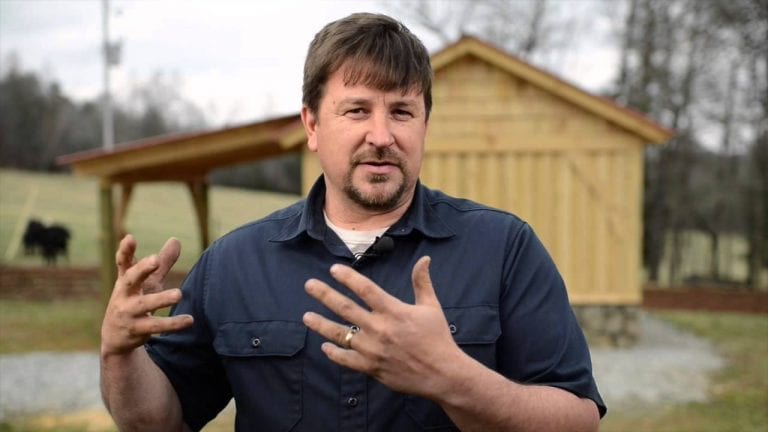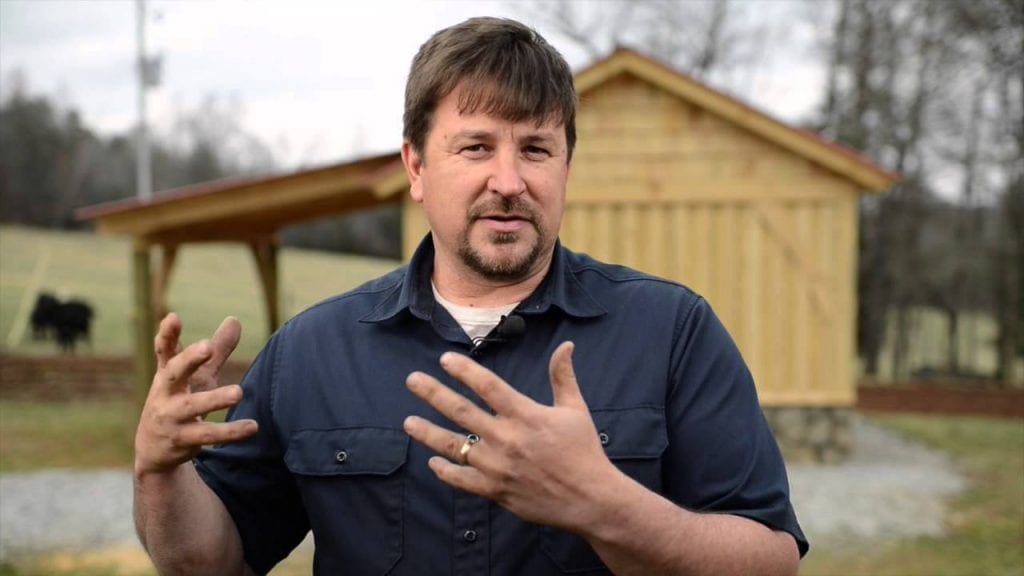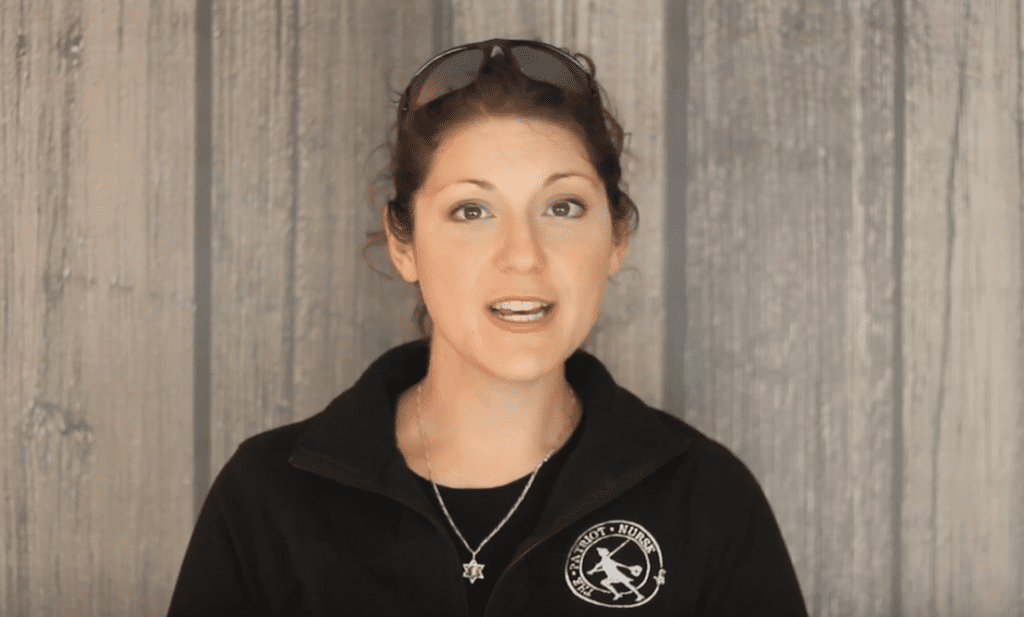 The Prepared Mind is a channel that provides reviews on prepper gear and EDC items, as well as preparedness tips. His reviews on new survival gear and EDC equipment is in-depth and practical.
While sporting an outright entertaining British humour in his videos, Alfie Aesthetics doesn't upload much in the way of content, having only really one post per month, but when does upload a video, you can be sure as hell these things are packed with pieces of survival information you will ever get your hands on.
I watch Alfie's videos for two reasons:
They are entertaining as anything
They are more informative than an 80-year-old librarian.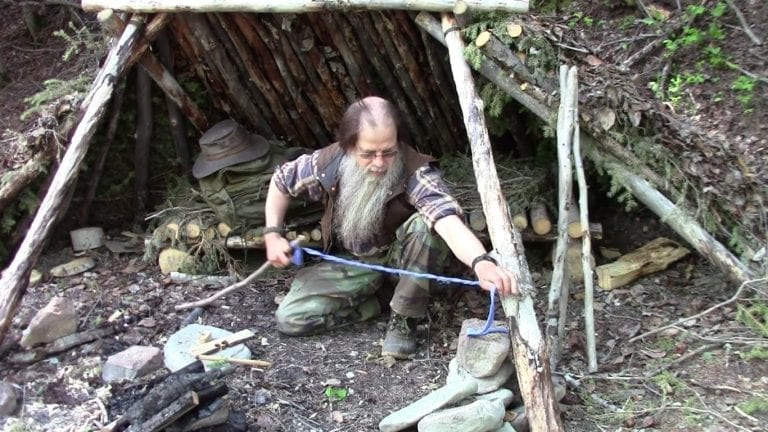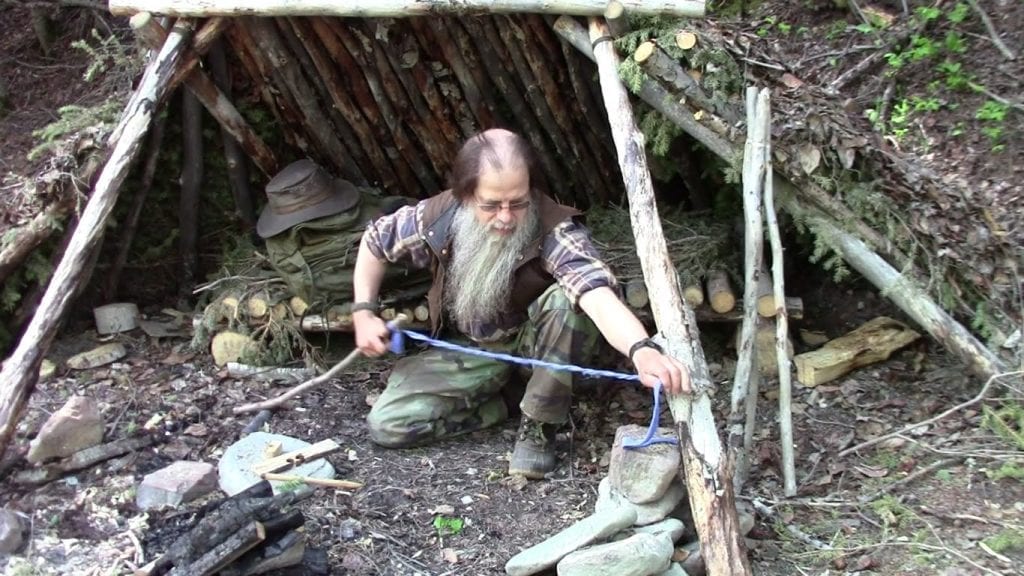 Native Survival is a YouTube survival channel produced by Mitch Mitchell, the finalist on the 1st season of History Channel's ALONE. Since being on ALONE he has been running The Native Survival School, providing woodland living classes since 2009. This comes through in a lot of the content he creates which is very informative and educational. Primarily he is an outdoors craftsman and designs gear that is durable and useful for outdoor survival scenarios.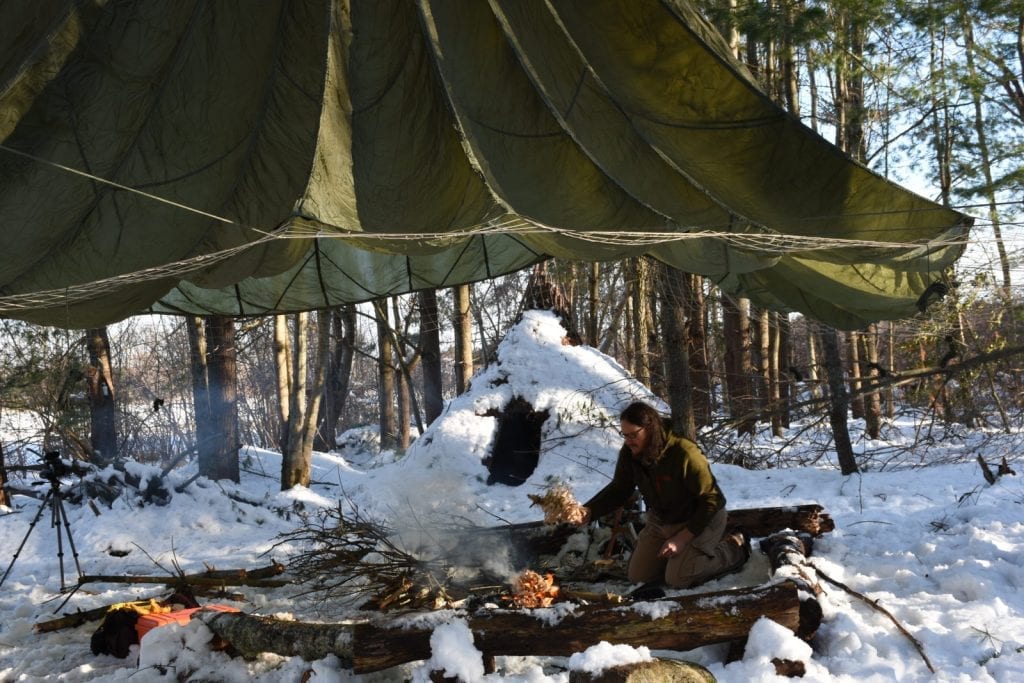 The Sigma 3 Survival School is a great channel to follow on YouTube as it is essentially a survival encyclopedia covering the areas of tactical, survival medical and preparedness skills you can use in the wild.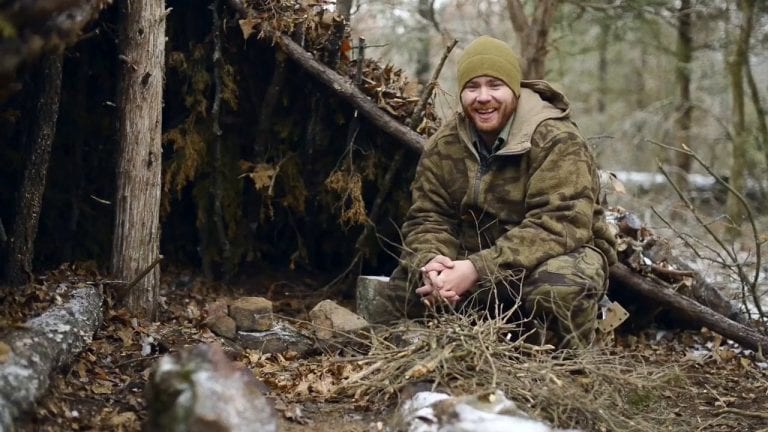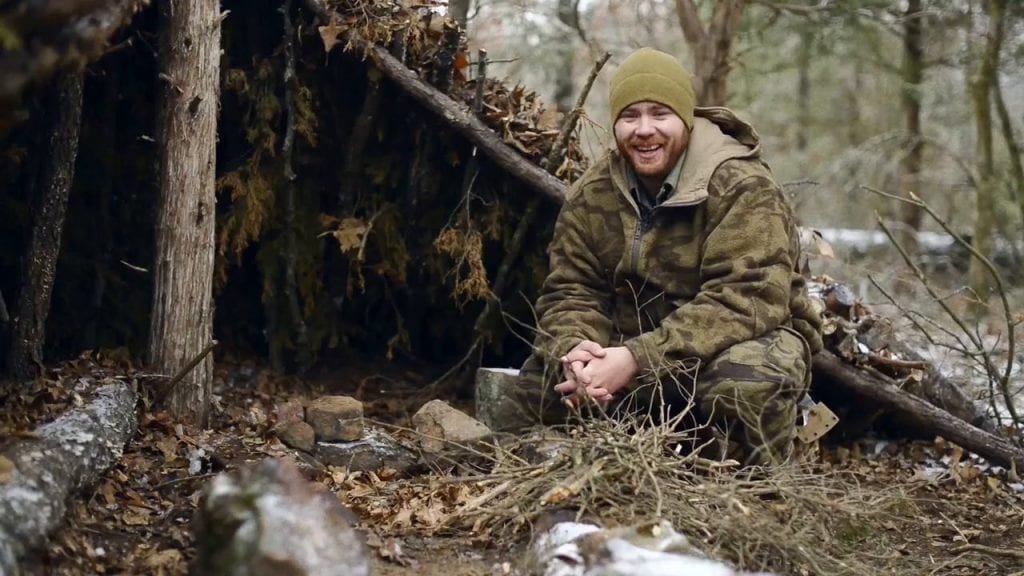 The Hoss USMC is a YouTube survival channel that caters to the defensive side of survival. Most of his content comes from gun reviews, gun accessories, and other content related to the big wide world of weapons, firearms and SHTF defenses. This guy is definitely great if you are a gun owner and are looking at accessories or must-haves as a prepper for when the SHTF.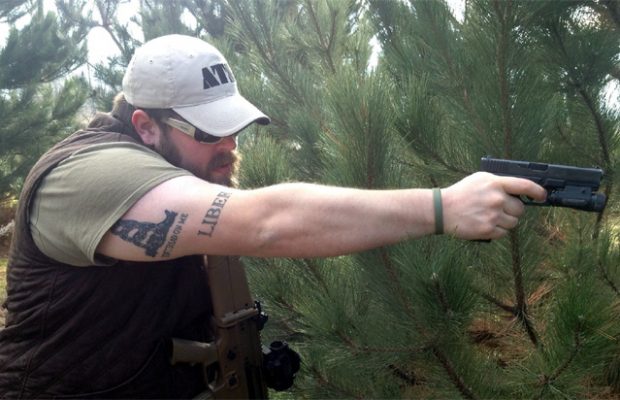 Stephanie Margeth's channel isn't all about survival, I will be the first to admit that. But she definitely does do a lot of practical bushcraft and survivalist trips such as the famous overnighters that many YouTube survival shows are based on. Margeth's content also covers a lot of things she likes to keep in her survival kit, her thoughts on bugging out and a lot of other bushcraft and survival knowledge that differs from modern survivalist thinking.
https://www.youtube.com/watch?v=eTAke6hB9Cs&t=47s
The Canadian Prepper has featured in a number of survival and prepping blogs for his innovations in must-have gear for when the SHTF. Further to that, he also covers a lot of the concepts of basic survival, touching on areas such as urban survival and survival in the wilderness.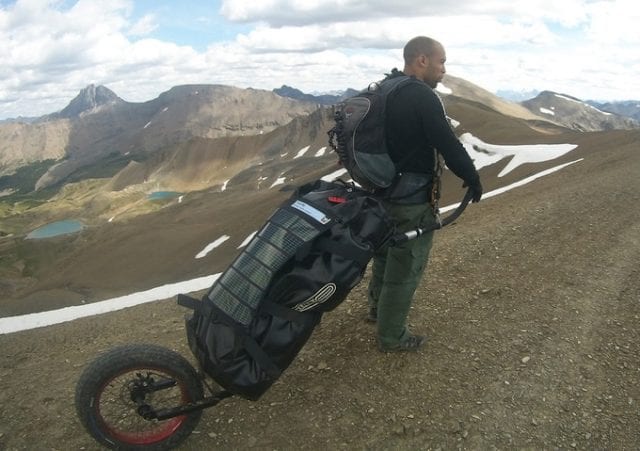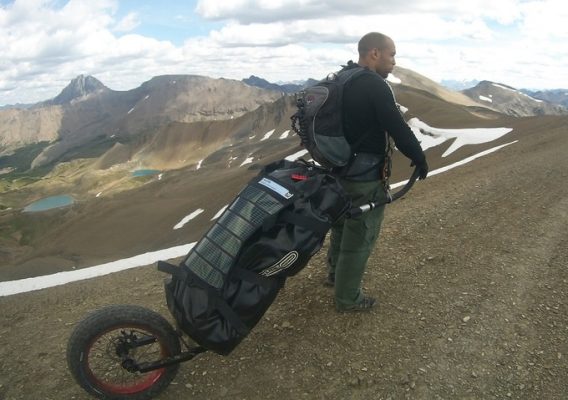 Southern Prepper 1 provides various content on practical prepping with his country property as the backdrop to most of his videos. This is definitely the type of guy you want over if you are ever working on a DIY weekend project as he has made it his living to create various DIY projects to make himself more prepared for when the SHTF.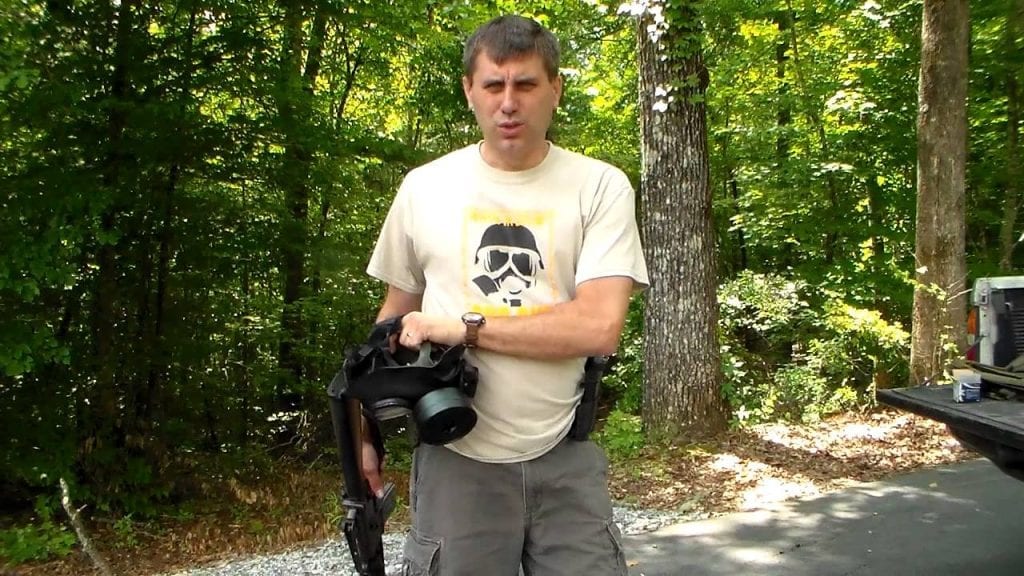 The Urban Prepper covers a niche audience of urban and city-based preppers who might not have a huge property to carry out self-sufficient projects on, and instead focusses on the market by providing educational and review-based content on everyday carry, gear and urban preparedness methods.
This channel is a great resource for anyone interested in practical EDC and bug out bag contents.
Bryan Stevens is a survivalist that joined the boy scouts at such a young age and, for the most part, it seems he never left. He loves the outdoors and he loves his survival gear. So much so that he uploads almost every 1-2 days with either in-depth gear reviews or survival skills. He is definitely a family man too and delivers his videos in a scout master-type way.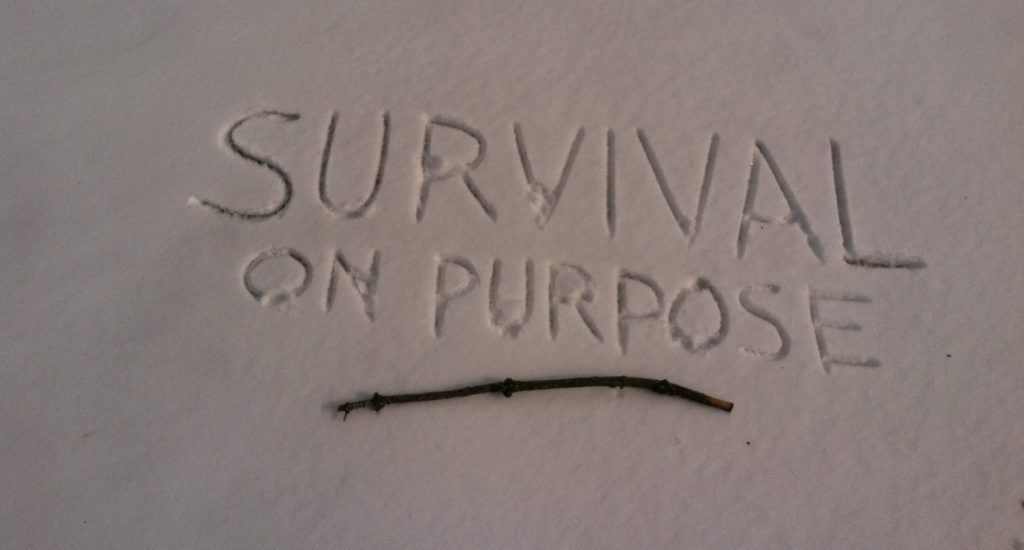 Equip 2 Endure's survival Youtube channel is the fusion of varying topics including Wilderness Survival, the Outdoors, Camping, Hiking, K9 Training and Emergency & Survival Preparedness.


David Pearson's YouTube survival shows are as entertaining as they are informative. He loves to have a laugh whenever he is doing a show and talking about survival in the outdoors. But unlike a lot of other survivalists that do gear reviews on bought gear, he enjoys making his own homemade survival gear and testing it outdoors. If you are into hiking, backpacking or hammock camping, you might enjoy this guy for the wealth of budget knowledge and information he churns out in each video.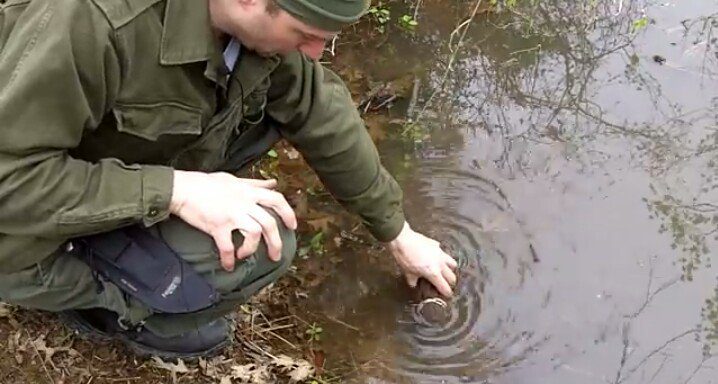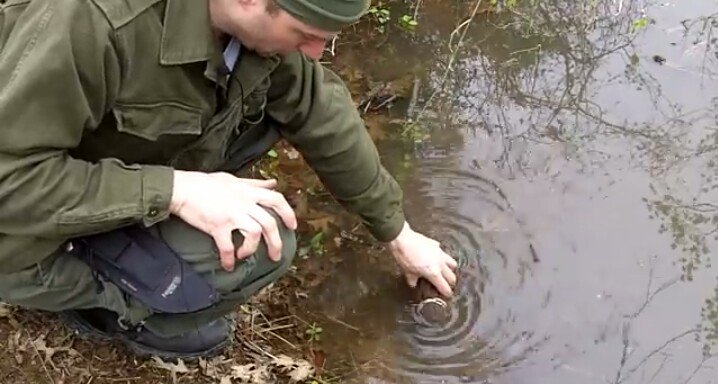 The Survival Russia Channel focuses on the reality of survival. He doesn't use fancy gadgets and when he does, they are reviewed over the course of a number of videos as it is kit that he would use again and again. Instead, this guy uses everyday items that you might find around the house or in the garage, and shows the multiple applications that they can have in the wilderness, whether it be to build a lookout post, a shelter, or to build other tools that you might need to survive in the wild.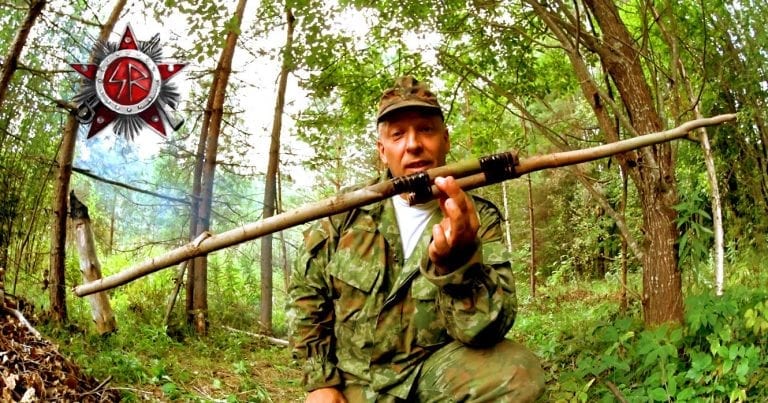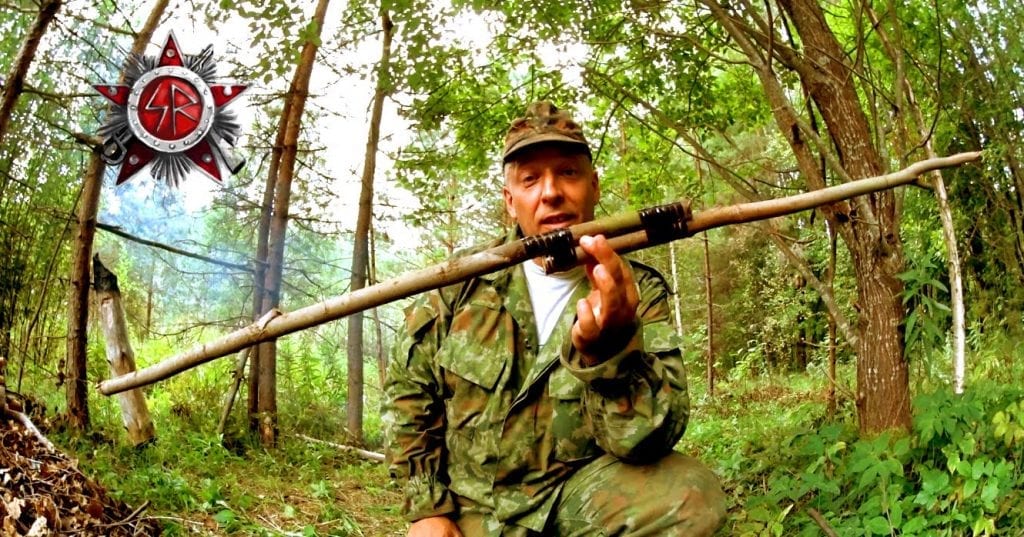 Tom McElroy doesn't upload too much, but when he does, it's a whopping big 'how to survive a…' survival video. Each video is jam packed with scenario-based information, such as in this video I have attached on 'How to survive on a desert island' which goes through the exact process experienced survivalists would take to ensure their survival in one of these worst-case scenarios. If you enjoy thinking about how you would survive in these specific situations, check this channel out.
If there is a channel that I can say has any similarity to Primitive Technology, it is this one. Stay Primitive My Friend is a YouTube survival shows where a lot of primitive technology is remade using only natural resources and no knives, axes or any other survival gear. Of course, there's a mix though, with some of the content showing various ways to use traditional camping gear and equipment.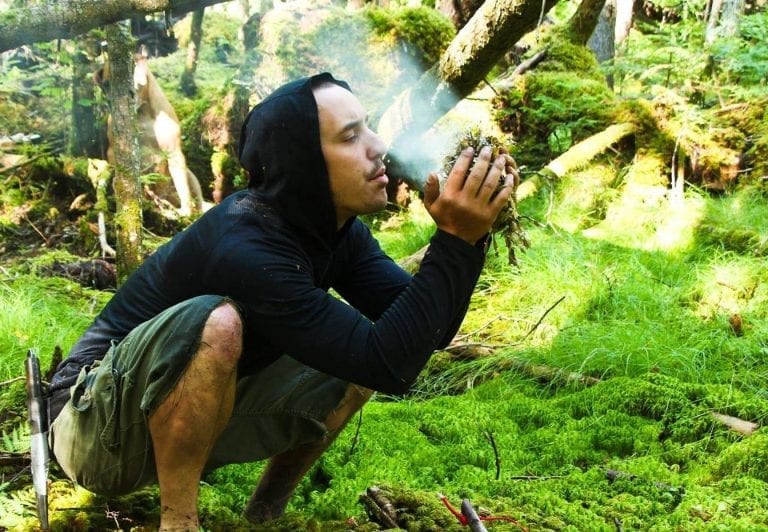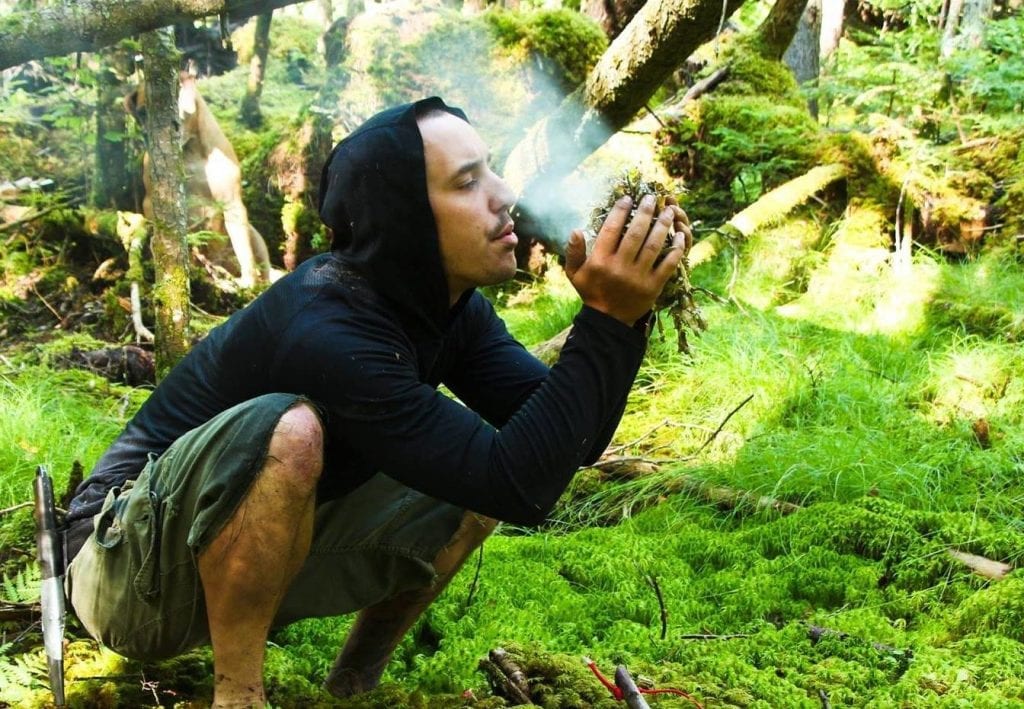 Eat The Weeds is the strongest running and most watched foraging channel on Youtube. Its videos are on the types of plants might find in the wilderness and what you can and can't eat.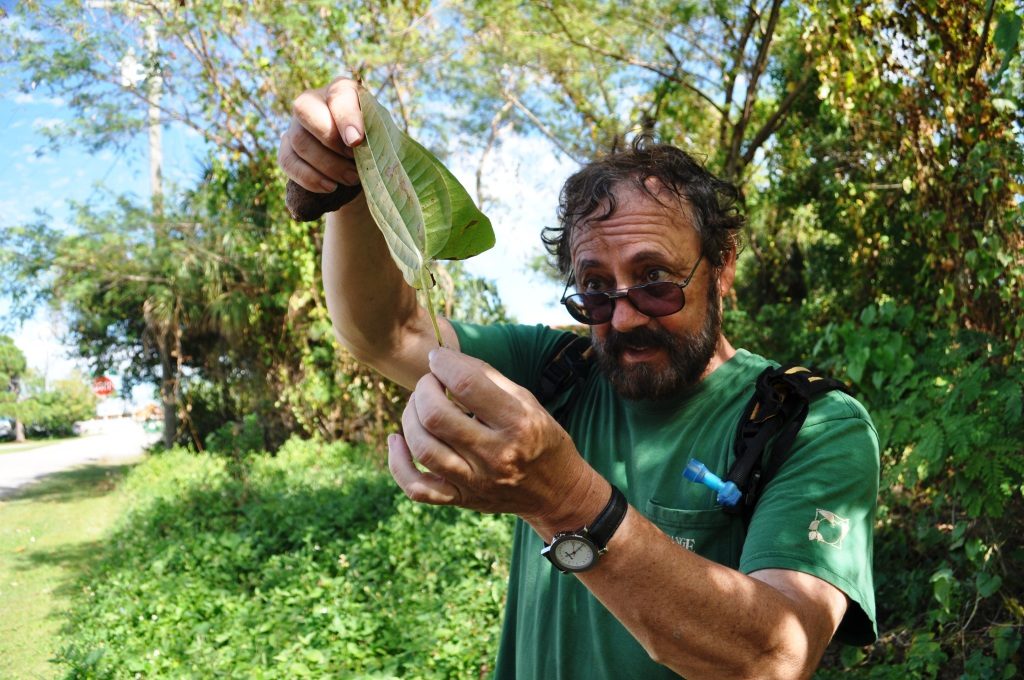 For all of these channels, I have been posting their most popular video. For Les Stroud's channel, his most popular video is an encounter with Bigfoot. Some say it is real, some say it is fake, I will leave that up to you.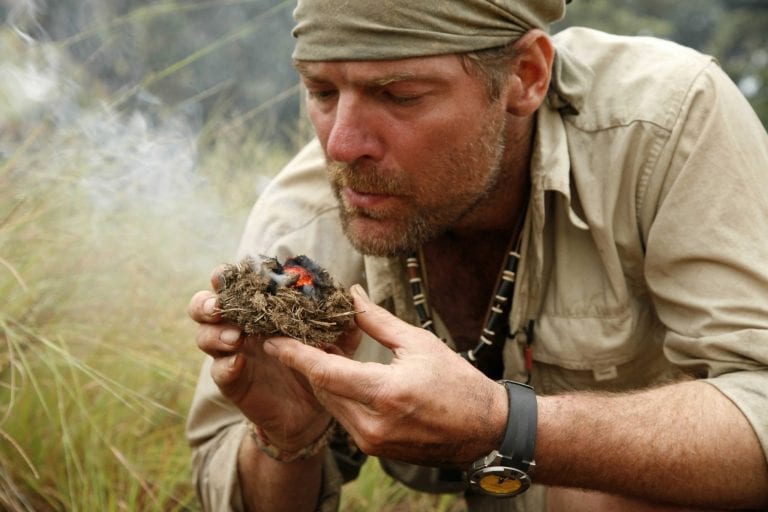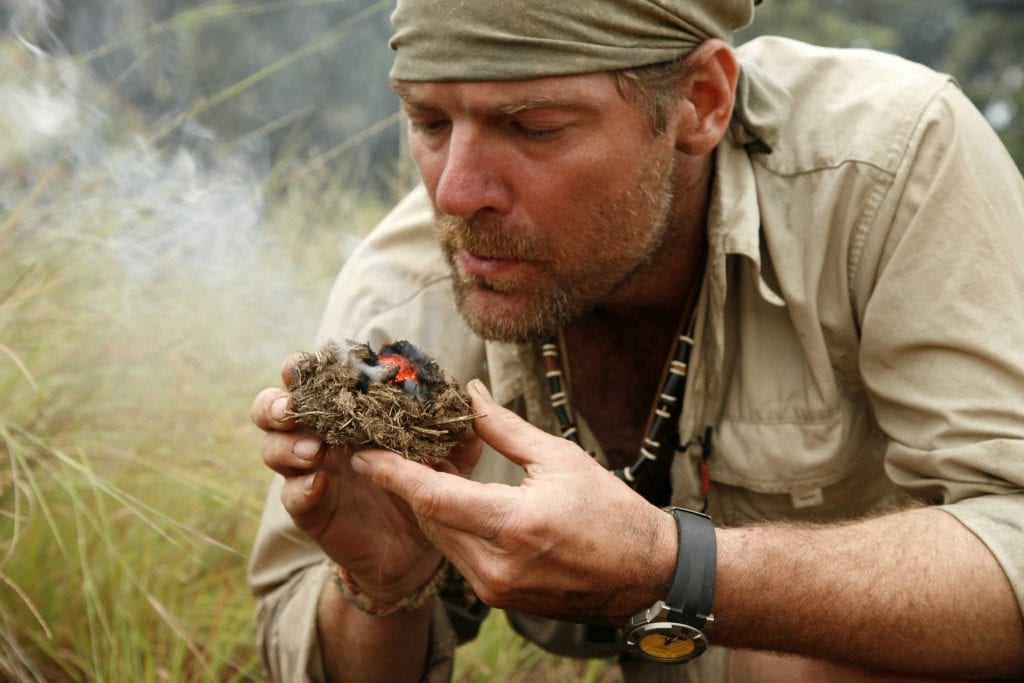 Otherwise known as SOS, this channel, ran by 'Staff Sergeant Badass' is a very real but entertaining channel on modern-day survival. A lot of his content focuses on SHTF prepping, military tactics and some great honest gear reviews. This guy produces a lot of content that is not seen on many other survival shows and prepping shows and should definitely be seen.
This Hungarian guy is one to watch. Not only is the Bushcraft Bear loyal to his followers and appreciative of every viewer, he is also a skilled survivalist that has an amazing repertoire of survival skills, some of which I would never have seen if it weren't for stumbling across his channel. In his movies, he rarely talks, but you can see the passion for his outdoorsmanship, mother nature, and enjoying the wilderness just by how he works and survives.
Brooke Ripple, aka the Girl In The Woods, is a filmmaker, educator, and speaker for the outdoors. She has recently kicked off her career as a survivalist after surviving 49 days in the wilderness in Vancouver Island with her husband on the History Channel's ALONE. She has a wealth of survivalist knowledge from a background as an adventure and survival book writer and is definitely running a great channel.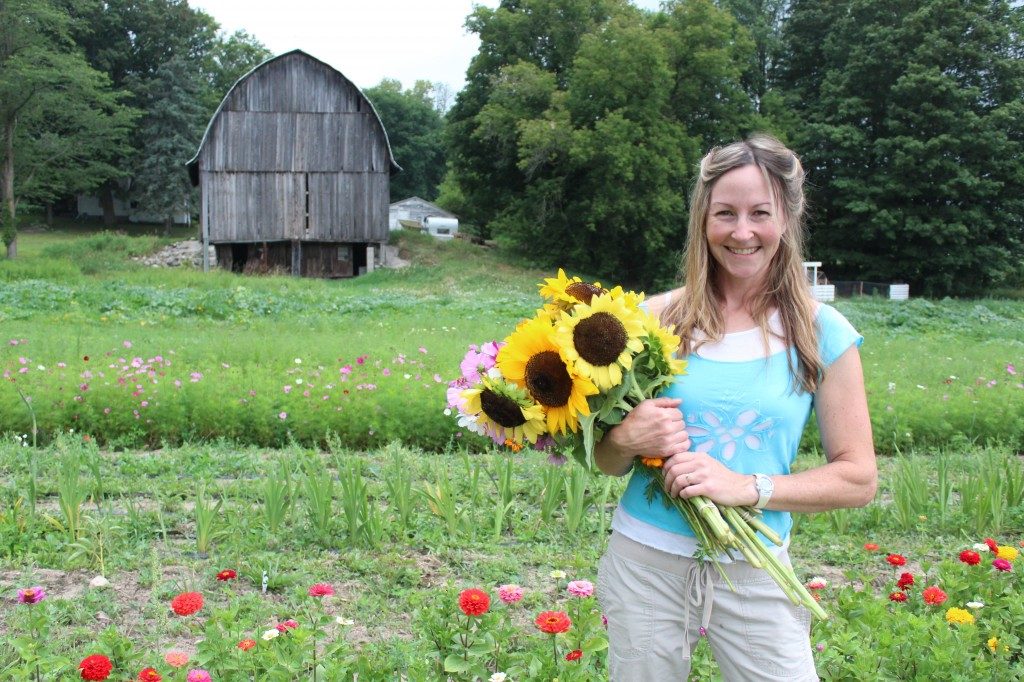 Over to you…
So there you have it, the top 25 YouTube survival shows and YouTube prepper shows for you to watch, whether you are a prepper, a survivalist, or just a fan of survival shows and wilderness survival. It is great to support these survival vloggers and preppers as they create amazing content every day, week and month for us to watch and learn new ways of outdoors survival.
For me, as a survival and prepper blogger, I write about this subject because it is something I am greatly interested in and do myself, whether it be survival in the wilderness or practical preparedness, but I also enjoy watching these shows because I whenever I am indoors, I think of being out in the snow, or the sand, or the forest, and using the environment as your home.
I recommend you make a bookmark of this page so that you can come back to it and view the rest of these channels and their great videos. If you have any other YouTube survival shows or YouTube prepper channels you follow, please leave their link in the comment section below.