Survival gear doesn't have to be large and difficult to carry around with you. Companies have portability in mind, and they're working to create products that are micro-sized. That means you can fit even more items in your bug out bag!
One of the coolest reasons to add these mini-sized items to your survival gear is that they'll make your life easier or more exciting. When you're in a survival scenario, having a bit of luxury will make the situation seem less dire, and your kids will appreciate a bit of comfort.
The first time I packed a bug out bag, I felt limited. I didn't feel as if I could put all the necessary items into my backpack without buying a bag bigger than I am. Who wants to try to carry a bag that big anyway? That's why you need some of these micro-sized products for your survival gear. You can make the most of your available packing space.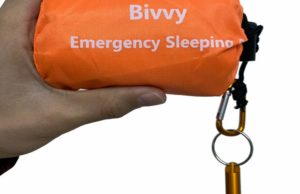 Sleeping bags take up a large portion of your survival gear, so these emergency sleeping bags free up necessary space for other items. They're large enough for an adult, and they only weigh 5.3 ounces. Can you believe that this sleeping bag is small enough to fit in the palm of your hand? It comes rolled up inside of a nylon drawstring bag. Don't worry that it will rip! Agirgle constructed this sleeping bag out of 26mm extra-thick mylar material that is puncture resistant.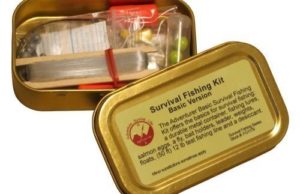 Do you really have space for a full-sized fishing reel and tackle box in your survival gear? Probably not. This pocket survival fishing kit is made in the U.S.A. and comes in a durable, water resistant tin with a rubber seal. The kit comes with several jigs, flies, hooks, leaders, salmon eggs, split shots, fishing line, and bobbers, without the fishing reel maintenance of a traditional rod/reel.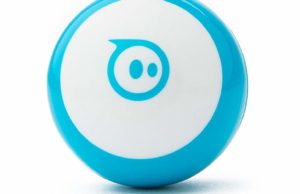 You need to have some fun even while surviving. This Sphero Mini Ball can be used with an app. It's a tiny robot that is the size of a ping pong ball. Sphero has a gyroscope, accelerometer, and multiple LED lights, and the set includes 3 mini traffic cones and 6 bowling pins. Your entire family will have a blast playing with this mini robot ball!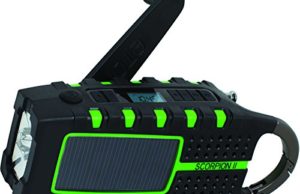 When you're packing your bug out bag, versatility matters. The Eton Scorpion Radio receives AM, FM< and NOAA Weatherband, so you can always stay updated and informed. Eton added a digital tuner and display for precise tuning. There is a bright, long-lasting LED flashlight, and the 5V USB output charges smartphones. It works with rechargeable 800mAh lithium batteries.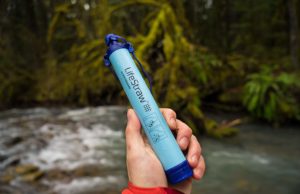 LifeStraws are small and easy to tuck into your pocket. This personal water filter removes bacteria and parasites like E. Coli and salmonella. Believe it or not, the LifeStraw filters over 4,000 liters, or 1,000 gallons, of water. It can remove the smallest microplastics you might find in a stream or other environments.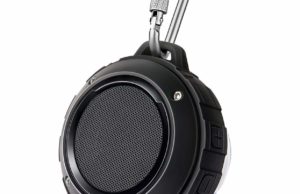 Who said survival gear has to be boring? The Kunodi Outdoor Waterproof Speaker fits on a keychain, and it comes with a built-in lithium battery. The silicone case is waterproof and dustproof, so it's great for outdoors. The aluminum alloy metal carabiner lets you hang it wherever you want. It even has a built-in mic and hands-free function, letting you pick up calls in the car or wherever you are for the day.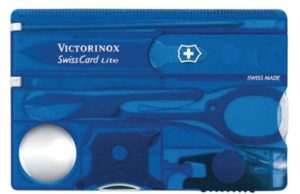 Carrying around a pocket knife can be a bit obvious depending on the size you select. The Victorinox Swisscard is the answer to your problem of concealment. Swisscard is compact and sturdy, featuring over 13 tools such as scissors, rulers, straight pin, blades, and a Phillips screwdriver.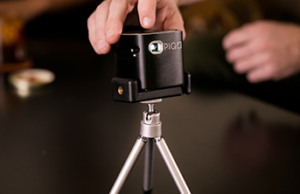 Here's another super cool item. Have you heard about Piqo, the world's most powerful, pocket-sized projector? 2-inches were enough to create the smarter projector with a compost, durable, and intuitive design. You can take Piqo wherever you go, enjoying its cinematic power and Hi-Fi speakers. Piqo is compatible with more than 3,600 apps, and the 250-inch widescreen will impress your friends and family – even in survival situations you need to be able to entertain.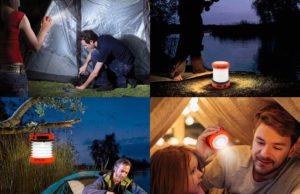 Normal LED lanterns can take up a lot of space in your bag, but Thorfire offers a collapsible mini lantern and flashlight. It onlys weighs 5.9 ounces and the foldable design lets you easily put it in a backpack or even your pocket. Thorfire lanterns run on built-in rechargeable batteries. It can be recharged by a power supply or by hand cranking when you're out of power. You can also hand crank the lantern to charge your smartphone!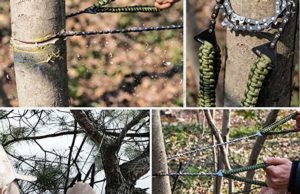 Chainsaws aren't exactly considered portable friendly, but this pocket chainsaw with a paracord handle is the perfect solution. It's lightweight, versatile, and flexible. You can fold the 36 inch long chain into 6 inches, weighing 0.44 pounds. If you untie the handles, you can reach a maximum of 275 inches, perfect for reaching higher branches. You won't run out of firewood with the Skyocean Pocket Chainsaw!

Tents also can take up a lot of space in your survival gear, but the Go Time Gear Life Tent is perfect for two people in emergency situations. The tent is made from extra-thick tear and puncture resistant polyethylene material, blocking out the rain, wind, and snow. Go Time Tent's interior reflects up to 90% of your body heat, keeping you warm and dry. When not in use, the Go Time Gear Tent weighs 8.7 ounces and folds into a 5.25 inches x 3.25 inches drawstring bag. Everyone needs a Go Time Tent!
Companies are catching onto the desire for micro-sized items, and they know we need to fit more into our bags. Whether that's a speaker that hangs from your keychain or a tent that takes up less than 6 inches of space in your bag, micro-sized items let you bring more for your family in a SHTF situation.