When you think of lighters, the first that comes to mind are the classic lighters you see in black-and-white movies. Yes, those are zippo-type lighters and they're just one of the different types of lighters.
In reality, there's a wide variety of lighters and each one works in a special way. Some are refillable while others can be thrown away. There are lighters that have rechargeable electrical current while others work by spinning their flint wheels.
Cool, right? If you want to know more about the different types of lighters and the most popular lighter brands, keep on reading.
How To Classify Lighters
In the early days, lighters had four categories: strikers, manual strikers, semi-automatic lighters, and automatic lighters. These four types of lighters laid the foundation for the lighters you know today.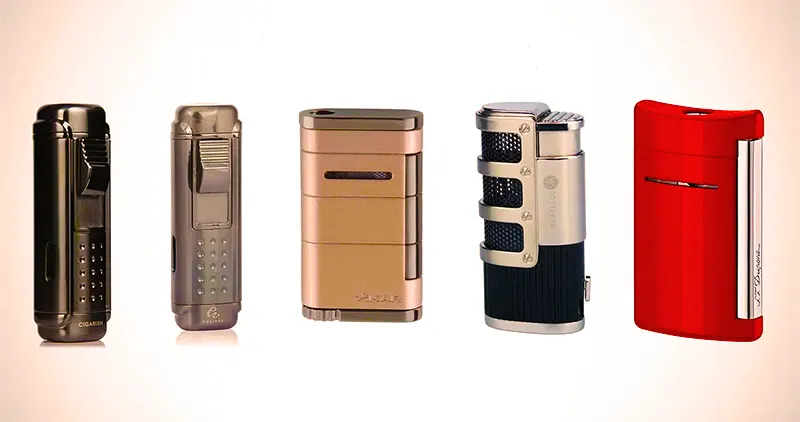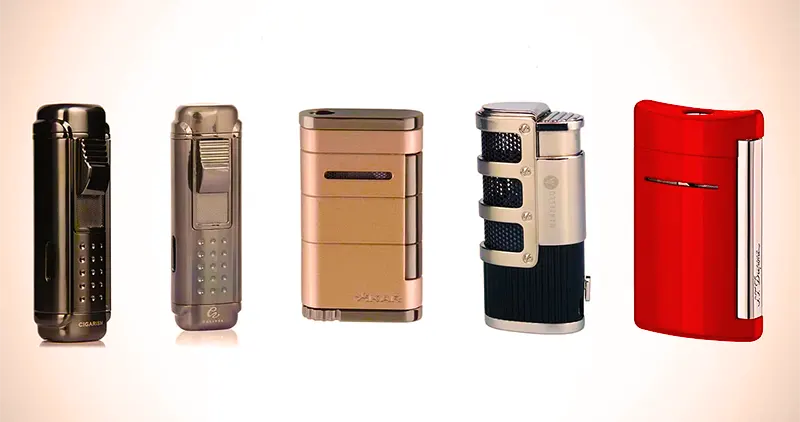 Different types of lighters are made differently from each other. Classifying lighters is done according to six categories:
Ignition method
Type of fuel used
Length of the time the fuel will last
Flame strength and direction
Number of flames
Design and durability
Lighters are now categorized based on different types. There are those that are fuel refillable while some can be charged with electricity. Over time, however, there are many crossover types of lighters sold in the market.
Here are some of the common types of lighters used by many people today:
Torch lighter
Blue flame lighter
Butane lighter
Capsule lighter
Cigar lighters
Digital lighter
Electric lighters
Flint lighter
Floating lighter
Green flame lighter
Naphtha lighter
No-flame lighter
Novelty lighter
Vintage lighter
Waterproof lighter
Windproof lighter
10 Types of Lighters Explained
It could get overwhelming to choose the best type of lighter for your specific need. Though, you don't have to feel worried because the list below explains 10 of the best and most popular types of lighters that you should own.
| Lighters | Material Casing | Ignition Method | Fuel Type | Number of Lights | Refillable | Windproof | Waterproof |
| --- | --- | --- | --- | --- | --- | --- | --- |
| Sparkwheel | Plastic | Spark wheel | Butane fuel | 3,000 | Sometimes | No | Not really |
| Spark Ignition | Plastic | Push button | Butane fuel | 1,800 | Sometimes | No | Not really |
| Butane Torch | Plastic | Piezo or battery | Butane fuel | Multiple flames | Yes | Yes | Sometimes |
| Capsule | Metal | Spark wheel | Kerosene | 3-7 days of lighting | Yes | No | No |
| Zippo-Style | Metal | Spark wheel | Zippo fuel | 3-7 days of lighting | Yes | Yes | No |
01. Sparkwheel Lighters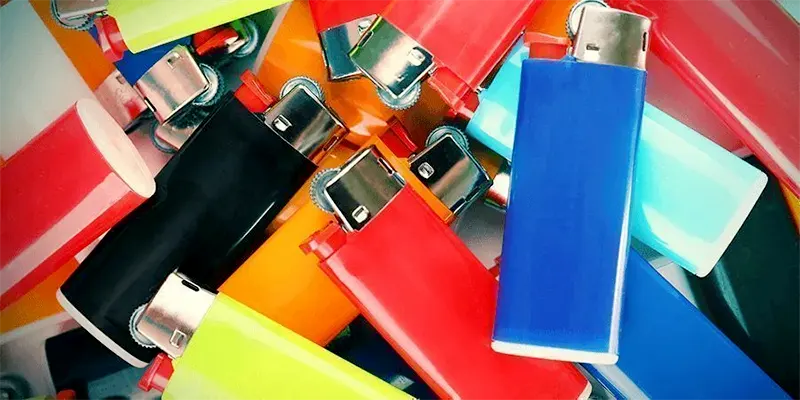 Plastic sparkwheel lighters are common and popular lighters. The lighter's wheel is made of serrated steel. The flint is found below the wheel. You create a spark to ignite the flame by spinning the wheel with enough speed as it rubs on the flint.
The plastic lever located below the sparkwheel, also called the fork, is pressed down which opens the valve to the fuel compartment filled with butane. What I like about sparkwheel lighters is that it is a refillable lighter and affordable!
Yes, it can be a disposable lighter but, don't throw it away just yet! Plastic sparkwheel lighters can come in handy during emergencies for you can still create a flame even if it is empty of fuel. By simply spinning the sparkwheel, the friction creates a spark that you can use to build a fire.
Pros
Affordable
Adjustable flame size
Refillable
Handy and useful during emergencies and even when empty of fuel
Cons
Can be difficult to use when gloves are worn or with sweaty hands
Some sparkwheel lighter brands are not refillable
Difficult to use in windy or wet conditions 
02. Piezo Spark Ignition Lighters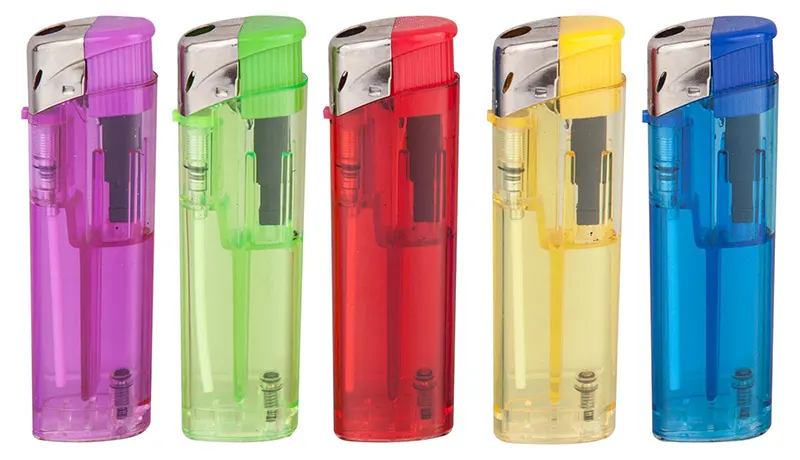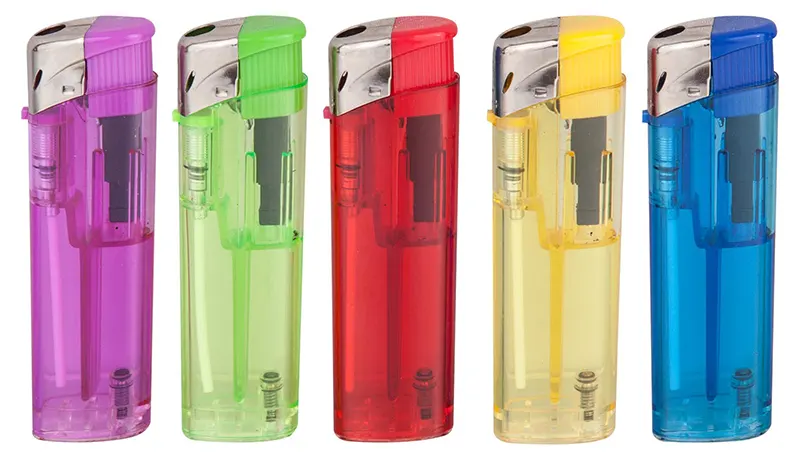 Piezo spark ignition lighters are somehow similar to sparkwheel lighters. The only difference is with Piezo spark ignition lighters, you click the button to ignite it. You don't have to spin any wheel like those of sparkwheel lighters. I personally find the push button easier to use than the sparkwheel.
By pressing the button, it triggers the quart element. Quartz is a piezoelectric element, thus the lighter is called a piezo spark ignition lighter. The quartz is responsible for the creation of the electric voltage that ignites the fuel within the lighter.
Pros
Affordable
Durable
Adjustable flame size
Soft flame
Easy to use even by children
Cons
Difficult to use in windy or wet conditions
Ignition may fail
Loud clicking noise
03. Butane Torch Lighters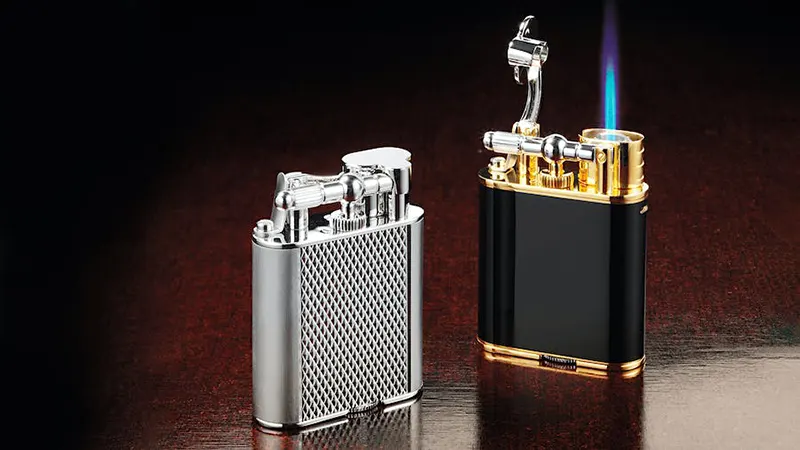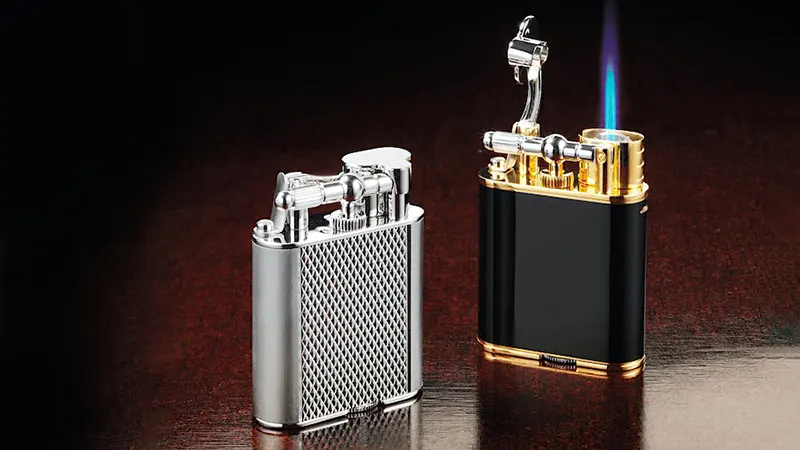 Lighters that contain butane in a pressurized chamber are called butane torch lighters. Butane torch lighters are also referred to as jet lighters and turbo lighters. A butane lighter is like a small Bunzen burner that produces a hot and intense flame.
They are also called cigar lighters because they become hot easily. I really like the fact that butane torch lighters can also be used for lighting pipes because the flame can be directed in any direction.
The spark of jet lighters is made by a small battery when the button is pressed down. The fuel is released and mixed with the air in the nozzle resulting in a blue flame. Since torch lighters produce intense flames, their lifespan may vary depending on the pressure level, chamber size, and the number of flames.
Pros
Can be used in windy places
Intense flame   
Can be positioned in any direction
Cons
Burns fuel fast
Ignition may fail
04. Capsule Lighter
Capsule lighters are also called peanut lighters because of their small size. The lighter itself is a small device that is attached to a case and keychain. It has a metal wheel that you need to spin for the lighter to spark. I like that capsule lighters are useful and handy to use on outdoor trips, hiking, and camping.
Capsule lighters use readily available and inexpensive fuel. This type of lighter is a refillable lighter. It is quite small and contains a small amount of fuel inside. I would advise you to take extra care and close it properly for it is prone to fuel leakage and fuel evaporation.
Pros
Small and compact
Refillable 
Easy to use
Attached to a keychain
Cons
Quick fuel evaporation
Can come apart quickly 
Direct the flame directly to the area
05. Zippo-Style Lighters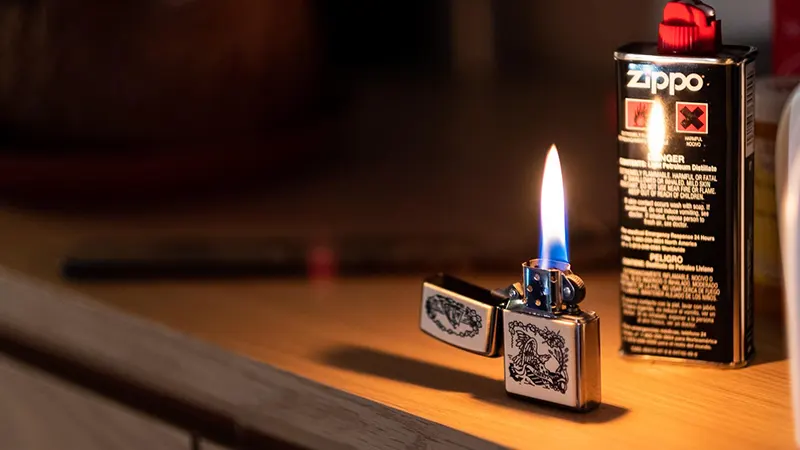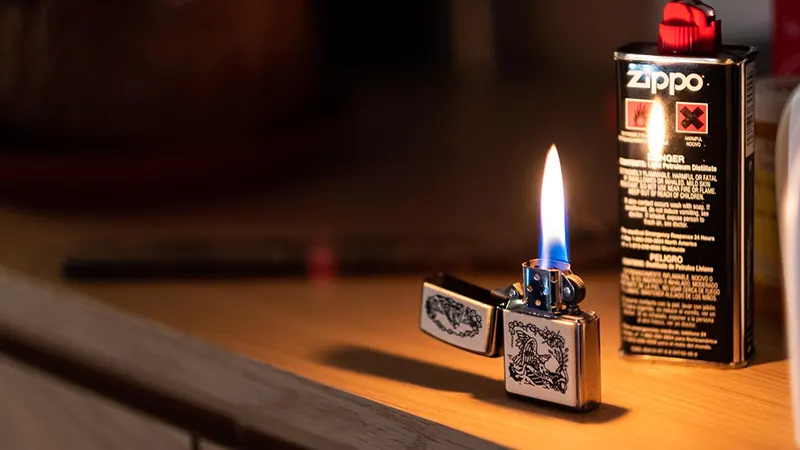 Zippo lighters work similarly to sparkwheel lighters. It has a metal body, wick, chimney, sprint, flint, and flint wheel. You need to spin the sparkwheel against the flint to create a spark. This spark ignites the fluid in the wick. The mechanism is almost similar. However, with a zippo lighter, you can keep it burning like a candle.
The zippo lighter can remain lit for a long time only until the oxygen supply is cut off when the lighter's lid is closed. I advise you not to use alternative fuels because this can ruin your Zippo lighter.
I recommend that you avoid using zippo lighters as candles for you may end up developing a skin rash due to the fuel leak from the exposed wick. If you have a candle at home or an emergency light, it is best to use that instead, just to be on the safe side.
Pros
Perfect gift for regular smokers
Easy to use because of a large spark wheel
Easily ignites and burns
Can be used even in windy conditions and freezing temperatures 
Cons
Quick fuel evaporation 
Fuel leakage
Not suitable for emergency use or camping
Flint and wick may need replacing eventually
06. Plasma Lighters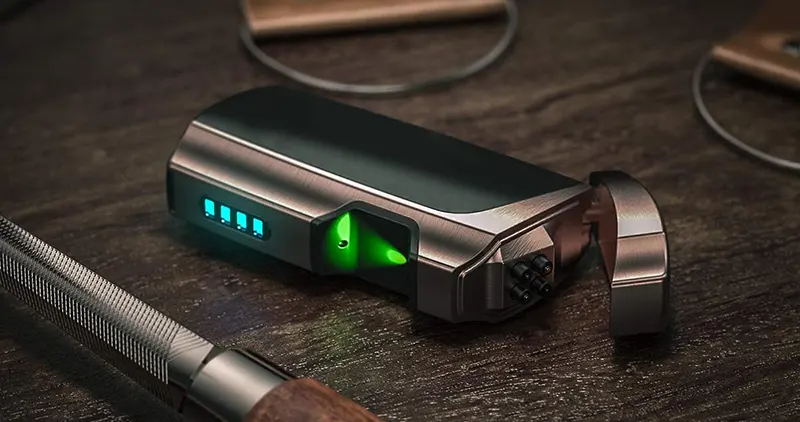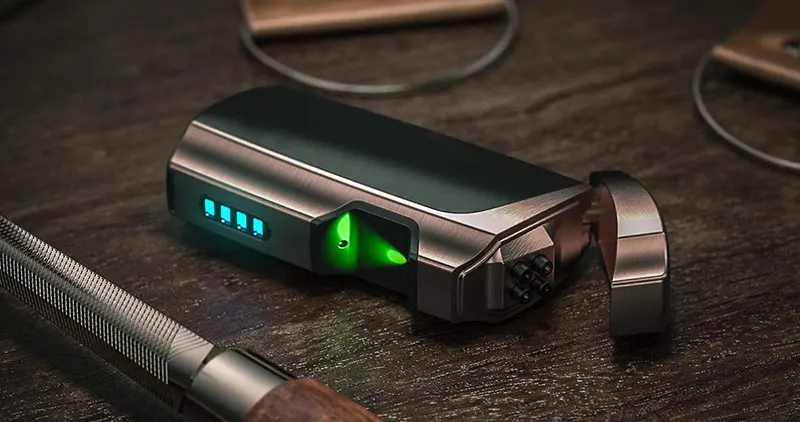 Plasma lighters are also flameless lighters. An arc of charged plasma from two electrodes is created through high voltage electricity. A plasma lighter is a USB rechargeable lighter with a lithium-ion battery.
What I appreciate about plasma lighters is the fact that they are hotter than most traditional lighters and are excellent windproof lighters. It can produce almost 100 lighters per charge. It has an electric button as an ignition method.
There is an electric arc lighter that is sold with four electrodes. You should check this one out. When scouting for electric arc lighters, you have to choose a quality brand with excellent battery life.
Pros
Reliable and easy to use
Stylish
Fuel is unnecessary
Cons
Battery replacement after nearly 400 charges
Mostly not waterproof but can be a floating lighter
At least 2 hours of charging time
07. Electric Coil Lighter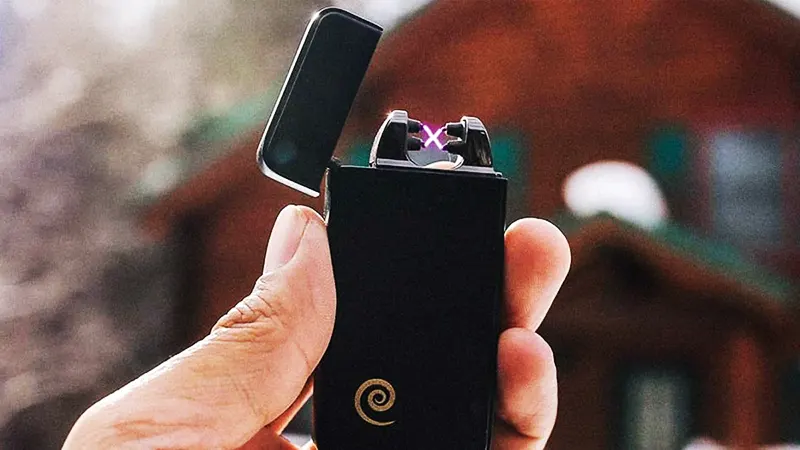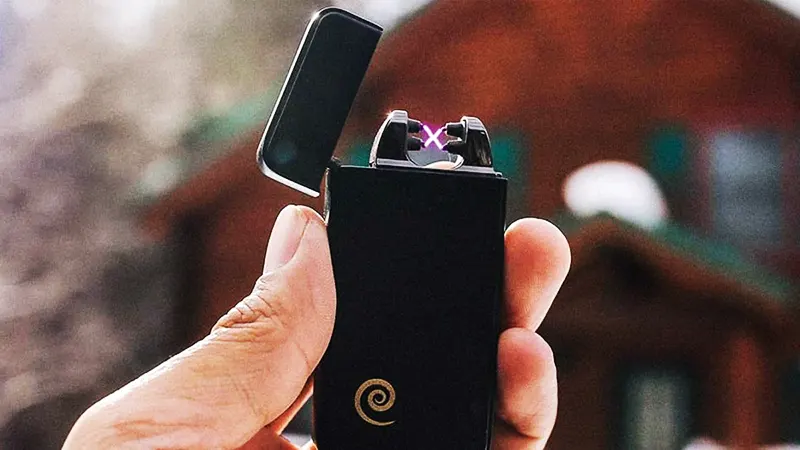 Electric coil lighters are battery-operated lighters that are sometimes referred to as flameless lighters. Electric coil lighters have electric ignition types. Fuel is not necessary when using an electric lighter. They are rechargeable through USB.
The coil inside the electric lighter is heated by the battery which is then used to light cigarettes or candles. Though, I find this lighter frustrating to use because it is challenging to light other things aside from cigarettes or candles.
Pros
Easy to use
Reusable
Waterproof and windproof lighter 
Stylish and safe to use 
Cons
May fail or malfunction, in the long run
Difficult to ignite thick materials
08. Candle Lighters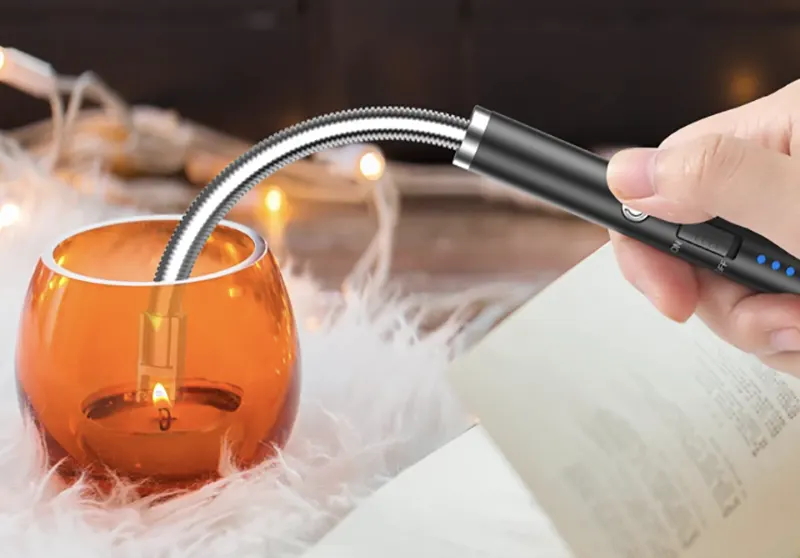 If you have seen lighters that have a very long neck that is used to lighting candle wicks inside glass jars, those are called candle lighters. The long necks of candle lighters help in preventing your hands from getting burned.
Candle lighters are sometimes called utility lighters because aside from lighting candles they can be used to light various items. I can attest to the fact that a candle lighter is indeed versatile. I have used it on my fireplace, to ignite my old stove burner, or burn random stuff quickly.
Candle lighters are available in either straight and curved or flexible necks. A candle lighter is oftentimes ignited by a piezo spark. Though, there are electric candle arc lighters available too.
Pros
Multi-purpose
Portable
Rechargeable 
Great gift idea
Cons
Disposable lighter 
Battery may weaken in the long run
09. Pipe Lighters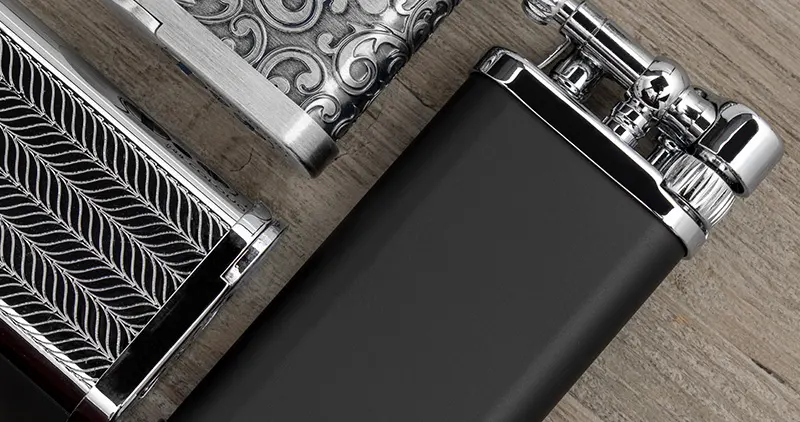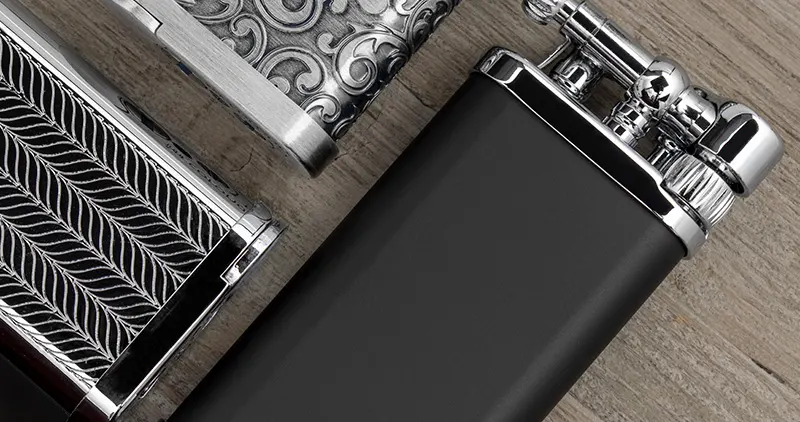 Pipe lighters are designed mainly for convenient use in lighting pipes. Pipe lighters are sometimes called butane lighters because of the intense flame coming out of them.
I prefer pipe lighters over traditional lighters for the flames don't come out at the top, but rather at the side of the lighter. There are some pipe lighters where the flames are housed in a metallic casing which allows being pointed downward easily.
Pros
Windproof 
Easy to use because of a large spark wheel
Easily ignites and burns
Cons
Not waterproof 
Maintenance is required
10. Permanent Match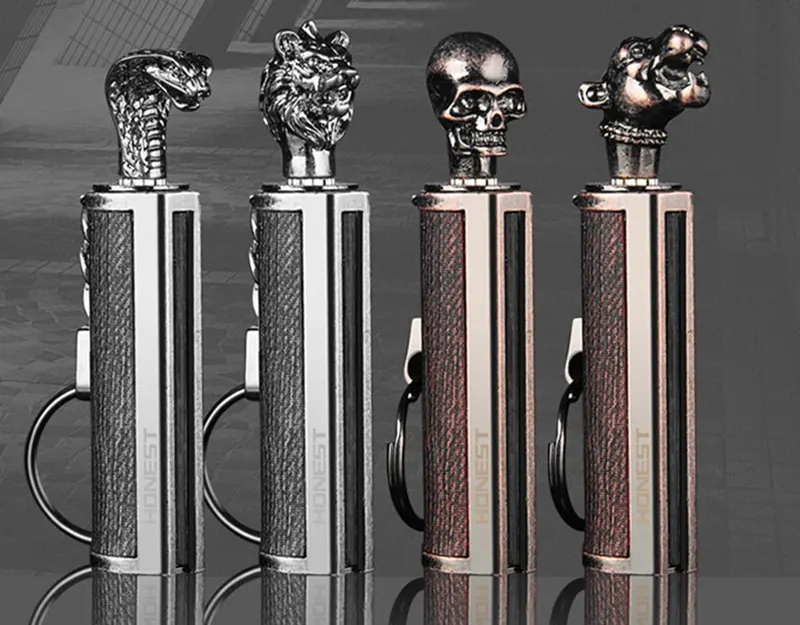 Permanent match lighters are also called forever match lighters because they are windproof and you can get more light than conventional lighters. This is used by many survival enthusiasts. Permanent match lighters are a cross between matches and lighters.
It houses a metal chamber containing the fuel. A wick is screwed inside the chamber and attached to a spark stick. The wick absorbs fuel inside the chamber. It uses Naptha fuel and has a striking match as an ignition method.
To activate the permanent match, you need to first remove the spark stick. Strike the spark stick against any abrasive surface on the chamber. If you want to own a permanent match, I would like to give you a heads-up. You have to blow out the match before you store it for it can burn forever.
Pros
Portable 
Fuel evaporation is prevented
Waterproof and windproof
Cons
Replacement of wick in the long run
Refueling is necessary
Defective and cheap permanent matches are sold in the market
About The Early Lighters
Lighters were created in 1823 and were extremely popular in the United States and Canada in the midst of the Great Depression. The economy fell, people felt low and many turned to cigarettes and tobacco for help. Initially, the lighter was offered in 4 styles.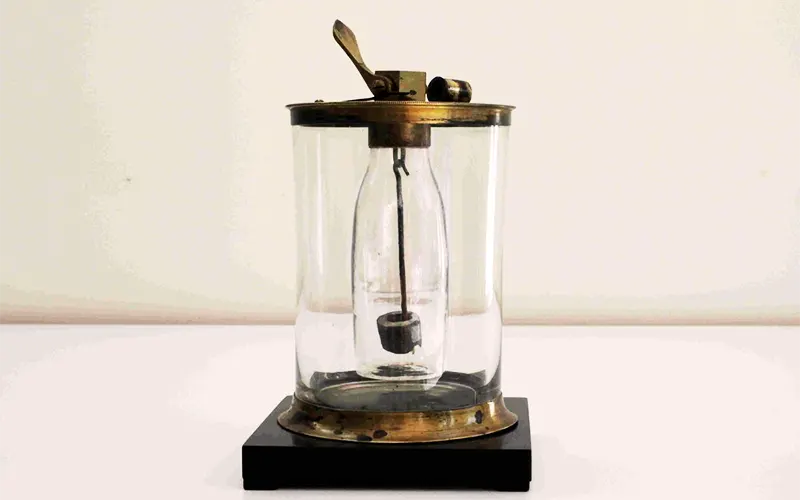 Among the most famous lighters in modern times is called the Döbereiner lamp. It is named after its creator and appeared in 1823.
What Makes A Good Lighter?
There are so many types of lighters available in the market that offer the best. However, the best may not be ideal for you. In choosing the best lighter for you, there are four basic principles that you may want to look into: durability, refillability, lightweight, and waterproof capabilities.
It Should Be Durable
If you are in a hurry or in an emergency, your lighter should be accessible and ready to use right away. The least you want to see is a broken lighter with leaking fuel, and unusable.
Refillable Lighters Are Preferred
A good lighter should be easily refilled with lighter fluid. Good lighters should not be disposable lighters and can be used more than once. During emergencies, it is better to carry around extra containers of refillable fuel than to pack boxes of lighters that add an extra load to your baggage.
It Should Be Lightweight
Lighters are designed to be compact so they can be carried around anytime and anywhere. If you are in survival mode, you don't want to be burdened by the added weight of a heavy lighter. A lightweight and handy lighter is best whether you are on the run or doing house chores.
Waterproof Lighters Are Better
A good lighter is reliable in whatever situation you may find yourself in. If the weather is not good and it is raining hard, you want a lighter that will still work and give you fire to keep you warm in the cold weather.
Which One To Pick?
The best type of lighter for you would depend on how you plan to use it. Different people have different needs and would require a specific lighter to do the job for them. You may want to check if you fall into any of these categories:
Smokers
Sparkwheel lighter – portable and easy to use
Spark ignition lighter – portable and easy to use
Zippo style lighter – portable, easy to use, stylish, and windproof
Prepper use / Survival
Sparkwheel lighter – portable and easy to use
Torch lighter – lights up anything fast
Capsule lighter – small and compact and uses inexpensive fuel
Zippo style lighter- can be refilled with different types of fuel which is convenient during emergencies
Permanent lighter – can stay burning until you blow it off
Outdoor use
Pipe lighter – flame coming from the side which is convenient to use when working outdoors
Torch lighter – lights up anything fast
Permanent lighter – can burn forever if you need steady lighting outdoors
Indoor or kitchen use
Candle lighter – great for candle lighting and igniting old stove burners
Electric coil lighter – no need to refill with fuel, charging with electricity makes it a convenient lighter at home.
You may want to check out the popular lighter brands to make choosing a bit easier for you. Here are some of the brands you may want to consider: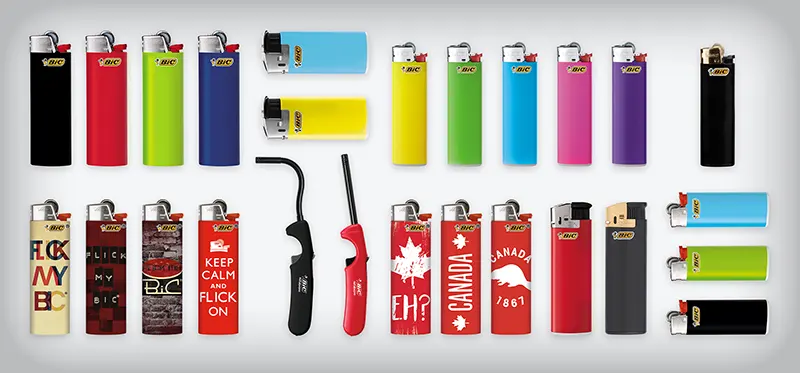 BIC lighters
Ronson lighters
Zippo lighters
Lotus lighters
Many more
Conclusion
There are indeed several types of lighters. They all serve one purpose and that is to create fire in the easiest and fastest way possible. The list above has given you a brief description of all types of lighters so you can make a wise decision on which type is best for your personal needs.