The definition of prepping? It is common sense on steroids.
Ask 100 people what is prepping, and you are probably going to get a lot of very different answers ranging from things such as: being more off-grid, more self-reliant, being able to survive in the wild, being ready for a tornado, being more financially ready for economic stress, or being ready for when the sh-t hits the fan (which could mean a whole soiree of things). Whatever you are ready for, it's logical to you, and you need to prepare for it.
'What is prepping' or 'what is a prepper' are questions I get asked quite a lot, because for a lot of people, it is still quite a new term. When you sit back and think about the motivation behind being ready, or being prepared for something, then almost everyone in the world is a prepper to some extent. Many of us have a savings bank account, we check our fuel tank before going on a long drive, and we have a first-aid kit in the car. These are things that most average families do and have, even though it's for that 'just in case' mentality. We do it just in case something happens.
My first ever encounter with the word prepping was when I was into fitness at university. It was a common thing for gym health freaks who enjoyed healthy eating to prepare a week's worth of meals in advance with foods such as steamed broccoli, chicken, and sweet potato. They would seperate this into containers for each meal, and keep them in the freezer until that day. In that case, many of those young fitness enthusiasts are displaying prepper-style traits. They prepare their meals in advance for every mealtime of the week. This is prior planning for a future means, just like what a doomsday prepper would do, only doomsday preppers plan for a lot longer than just a week ahead and something a lot more important than muscle growth.
The difference, between the two, is the element of safety. I don't prepare for that fitness lifestyle. Mine is much more important than that. I am prepared in the case that, one day, I might need a backup plan. It's my own and my family's insurance plan, made by me, ran by me, and not managed by anyone else. It's self-reliance, safety, and readiness, all rolled into one.
Why do we prepare?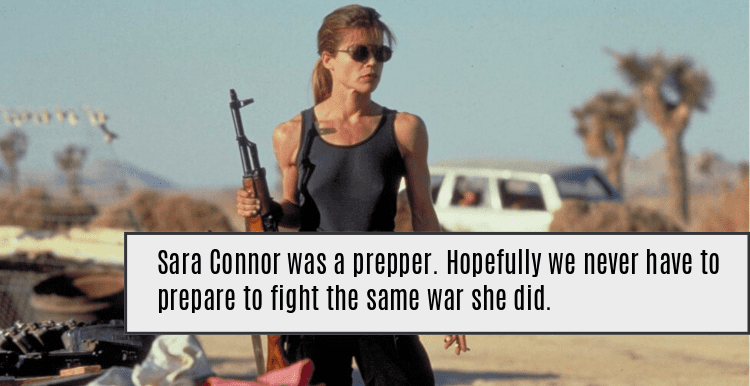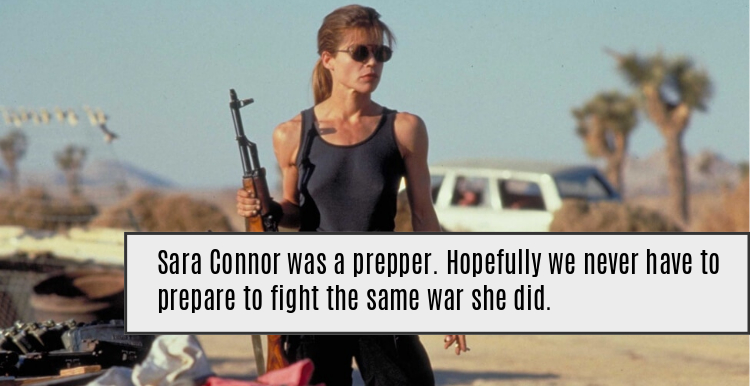 First, let's take a look back to the basics of prepping, and why we prepare things. As a child, I was always told that if I eat the greens on my plate I will grow up healthy and strong. Later on, when I had my first job, I was told that if I saved a little bit of money each week I would have a certain amount at the end of the year for a holiday. And so the wheel of doing something now for a future event grew larger and larger with the onset of getting:
Car insurance in case something happened
A savings account
Insurance for my phone
Home and contents insurance
Claiming insurance on my laptop after my dog knocked water on it
Having backups of all of my files because of flooding to the home computer
There we are, I have just become a prepper. I do these things because an event in the future may occur that may affect my finances, health or safety. So rather than thinking to myself 'why didn't I think of that earlier', wouldn't it pay to have thought of that before the event?
Easy right? I am sure you can think of a few events in your life where you could have done with some foresight? Perhaps you've been in a car crash and you've thought: if I practised that more often, could it have been avoided? The same applies to first-aid scenarios and injury treatment.
This exact same mentality goes towards preparing for an economic collapse, nuclear war, natural disaster, chemical attack, wilderness survival, or for when the grid is down from an EMP, cyber-attack or financial downturn and you need to generate power.
Are you thinking that's too much to prepare for? No problem. That's the biggest hurdle most preppers face when they start prepping, and even when they have been preparing for more than 10 years. There are a lot of possible things that can go wrong in an area, so you would have to localize anything to where you are and what your imminent risks are.
What is prepping?

So you have an idea of why prepping might be important, and why preppers do what they do. But what is prepping? Let's take a deeper look into what prepping is. For me, prepping is the steps I take to prepare for events that may cause financial loss, or affect to safety or health of myself or anyone else in my family or area.
Things that we can consider as prepping are not just everyday things such as gardening, but they also have a context behind them. For instance, there are a lot of people of people who enjoy gardening, but a lot of people enjoy gardening as a hobby, not because it is a means of growing your own food should stores run out of food and you are left hungry.
That's what a prepper is. Everything that they do could be considered a hobby by someone else, but preppers do it as a way to prepare themselves to be as ready as possible should a worst-case event occur.
We can look at these hobbies and put into a prepping term:
It's simple right. Let's have a bet: if you can think of one thing in your life like this, leave it in the comment section below. If you can't then don't.
What is a prepper?
That's pretty simple, a prepper is someone who prepares things for a future event. A prepper isn't identified by the stockpile of food they have, or the everyday carry of multitools, survival knives and quick fire-making methods. I think a prepper is more so identified by the realms of knowledge they possess, not only in niche subjects like food storage and water mitigation, but basic disaster preparedness drills and everyday accident preparedness. What a public service they possess.
I have met some people that call themselves preppers but don't even have a food supply. They just think like preppers, or they are preppers in different fields.
For instance, one reader of this blog is a prepper that has no outdoors equipment whatsoever. He doesn't see any need for it as he feels very safe where he lives and is confident that he won't need to stockpile food or water. One concern he does have is digital safety and cybersecurity. To that effect, he is a digital prepper that takes precautions against online attackers, identity thieves, and cyber intruders. He has a number of layers to his security including stored backups in EMP-proof bags, firewall encryption, token generators for password access and an off-grid computer system, should he need to operate without power and without a functioning internet network.  This is just one of the many niche fields I have come across that preppers identify with. But let's take a look at some others:
And the list goes on. There are actually more preppers out there for other areas, and if you feel like you identify with a different prepper group, leave a comment in the comment section below this post.
How to start prepping?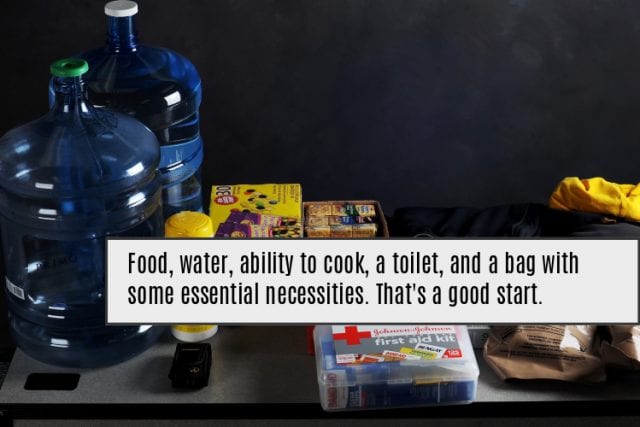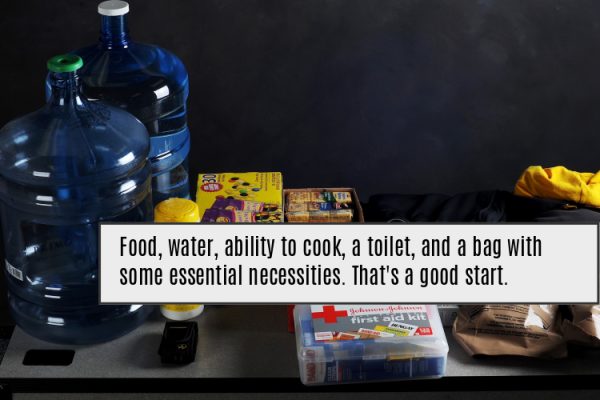 So you've made it this far, and you now know what prepping is, and what preppers are. But how can you be a prepper? I have written a detailed post that provides a guide to start prepping in five simple steps, and they're ones you can start right now, or on the weekend when you have a little more time. In that post, you will find the five following steps to get you started as a prepper:
Build a food supply
Store water (safely)
Make sure you are able to cook the food you've stored
Implement an off-grid waste system (rubbish and toilet waste)
Pack a bug out bag with a bug out plan
These five things are the very basics in prepping essentials. Of course, there are a lot of other things you can do such as develop an off-grid power source, a way to communicate, and personal safety methods, but for the most, these are the absolute basics you need to ensure you are still able to function in any worst-case situation.
I hope I have answered your search for what is prepping. Since you have a good idea of what it is, you might be curious to see how can get started. Why not head on over to my post for the easy way to get started with prepping, and enjoy the ride!