Camping is one of those great outdoor activities that you can do alone or with family and friends. But, because of the distance, you have to be fully prepared with your camping essentials.

Don't be the camper who forgets sleeping bags for a weekend camping trip. Instead of a happy camping trip, you'll be spending the weekend as if you're in Survivor. So, keep this checklist at hand to make sure that you have the essentials packed and ready.

Camping Essentials
Following a camping list guarantees not just a fun trip but also a safe one. Similar to the basic human needs according to Maslow's hierarchy of needs, the list can be divided into five broad categories: shelter, food, water, clothing, and safety.
Shelter involves anything that keeps you safe from the elements like rain and wind. For camping, this means a tent or an RV.
Food and water are fundamental. In the case of a camping trip, you'll need to prepare these beforehand and make sure that they are clean and kept fresh during the entire trip.
Clothing for camping requires certain specifications, the most important of which are waterproof and comfort.
Safety involves certain tools that allow you to keep not just yourself but also your other camping gear safe from the elements and wild animals that live near your camping site.
Let's discuss these categories in detail.

Shelter
Tent
Unless you have a van you can convert into a sleeping space or an RV, better make sure that you've packed your tent. Not many people know this, but there are different types of tents. From pop-ups (the most popular type because it's easy to set up) to inflatables to survival to cold weather tents—there's one that fits the place you'll be staying at.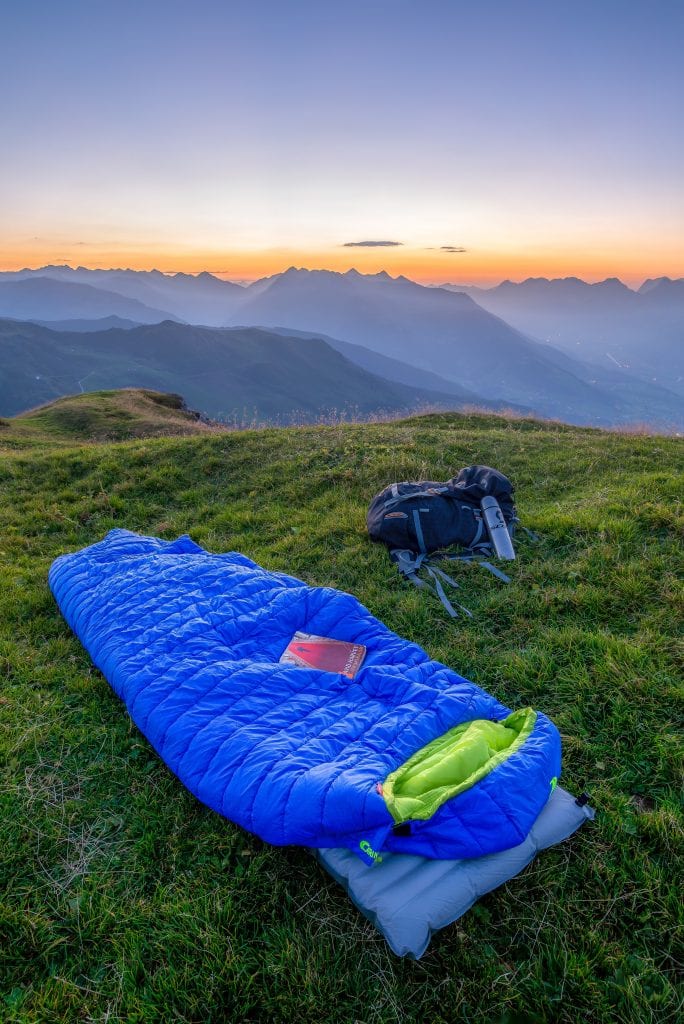 Even if the weather is good, you'll still want to pack a tent in case it rains or a freak snowstorm deluges you in the middle of the night, or if the wind becomes too strong. Also, some camping sites can become quite damp during the night. You wouldn't want to wake up covered in dew and risk contracting hypothermia, would you?
So, better invest in a high-quality tent that you can call your home each time you go camping.
Since we're talking about checklists, make sure that you bring the accessories of your tent: the poles, rope, stakes, and rain fly.
Sleeping bags
Inside your tent, you'll have your sleeping bags. Sleeping on the ground is never fun. There are bugs, insects, and other creepy crawlies that come alive at night wanting to burrow into your clothes so a sleeping bag is truly an essential item.
Just like tents, there are a ton of choices for sleeping bags today. If you have a van, buy a car camping sleeping bag. If you're in a tent, a mummy-shaped sleeping bag will do.
You'll also want to get sleeping pads and pillows. There are air mattresses and pillows that you can fold in storage and pump up into a comfortable sleeping mat on site. These will ensure extra padding for your bedding. If you're traveling with children, you'll want to make their sleeping gears as comfortable as possible. Otherwise, you'll all be tossing and turning at night.
If you'd rather sleep under the stars to better commune with nature, you might want to invest in a good hammock so that you don't have to worry about the bugs and insects.
Food
Fire-making tools and supplies
All of your survival tools are important, but a fire starter needs a special mention when talking about camping necessities. Whether it's matches, a cigarette lighter, a battery, or the traditional flint and steel or magnesium fire starter, you'll want to bring a tool to light a fire. Camping just isn't complete without a campfire after all (unless the site specifically forbids open fires).
Make sure that you buy waterproof kinds or at least put your fire starter in a waterproof case. Also, try to get two fire starters in case the first one doesn't work.
As to firewood, this one depends on your camping location. If you know that you'll find plenty of firewood where you'll be going, then you can skip this or just note it as not applicable. But if you're unsure or if you know that the site will not have enough firewood, it's better to bring your own. Although, you might want to check if the wood you'll be taking can be transported across states. Some states have specific rules about this. If you can't bring food across states, find a store near your campsite that sells firewood.
But no matter what location you'll go to, bring some form of kindling with you. It can be strips of newspaper or even dryer lint. If you run out you can look for dry bark, leaves, or moss at the campsite.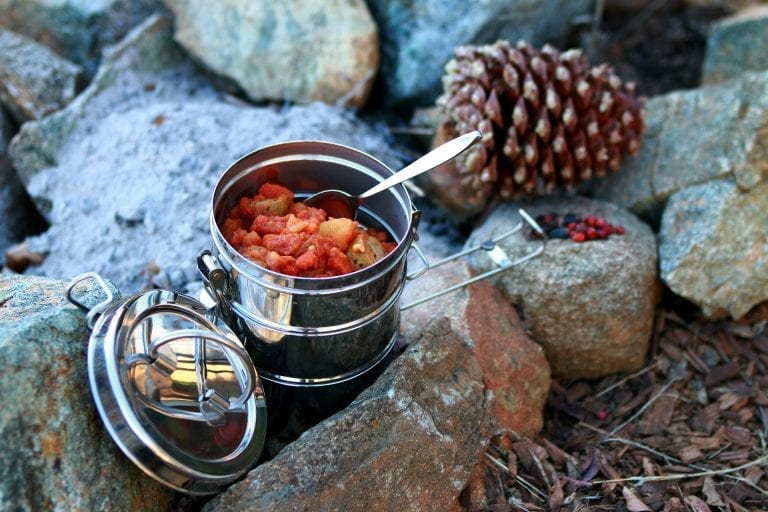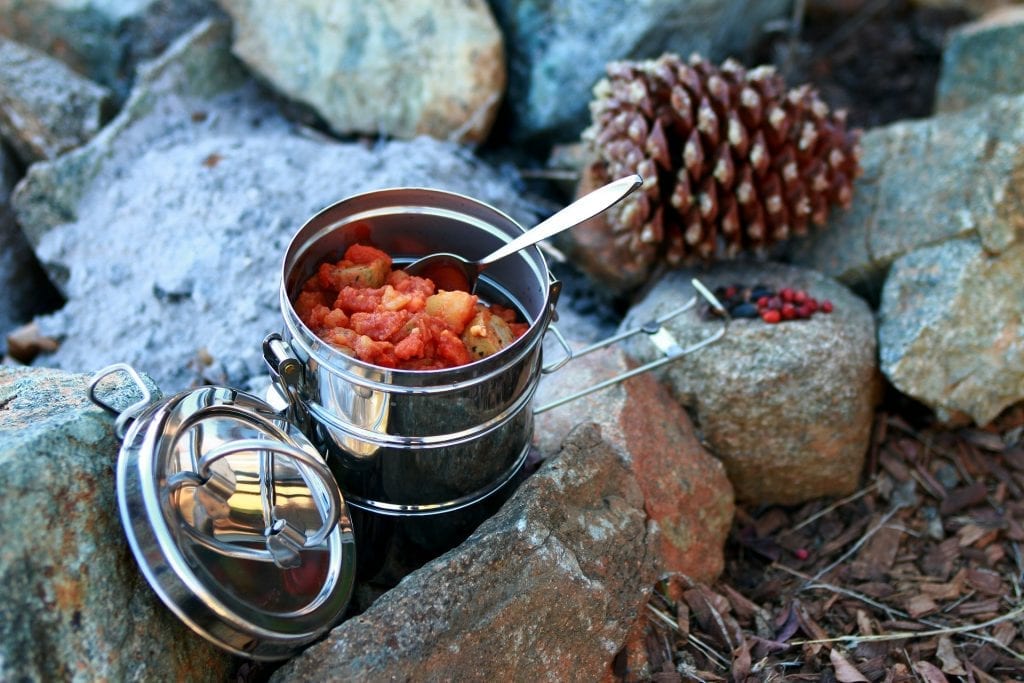 Air-Tight Food Containers
You might have plans to hunt or fish for your meals (within state rules), but you'll still need to bring other food items while camping. Store these in air-tight containers. After your meal, store any leftovers or trash back into the containers so wild animals will not be able to smell them and thus be lured to your camp.
High-Performance Cooler
A cool camping gear, literally, is a cooler for your food and beverage. Together with air-tight containers, coolers keep your food fresh and safe to eat. Remember, you'll be away from hospitals so you wouldn't want to have food poisoning in the middle of a forest. Find one that is high-performance so you'll know it will be sturdy enough to drag across the ground or bump against rocks and trees, while maintaining your food's freshness even after several days. Plus, after setting up camp, there's nothing better than drinking a cold beverage while you take a well-deserved break.

Utensils
Unless you're MacGyver, you'll want to bring a full set of utensils from cups to bowls to forks and spoons for your camping trip. It's hard to improvise these items so bring a full set. Some utensils are designed specifically for camping. You can now go beyond the utilitarian spork to utensil sets with carabiner clips or collapsible bowls that take up only a little space when stored.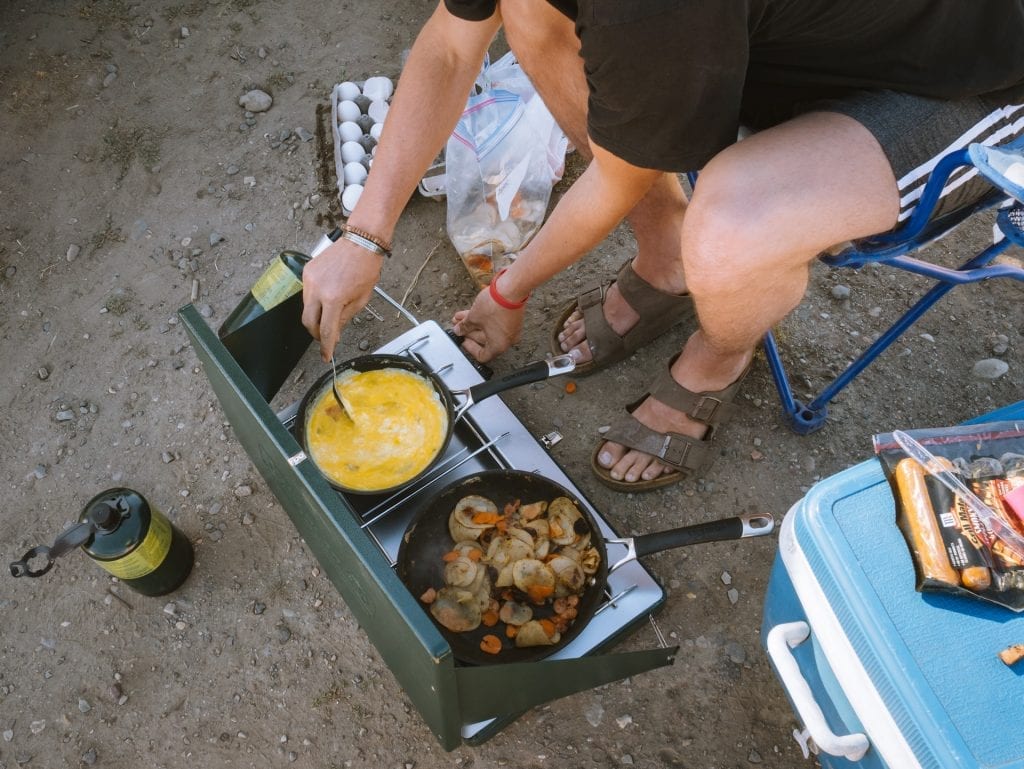 Stove
If you've watched Survivor, you'll know that creating fire takes a certain amount of skill. If you know you don't have that skill, better invest in a camping stove. This way, you'll always have a way to cook your food. Plus, some campgrounds ban open campfires so better be prepared with a portable stove. If your camping trip ends up during winter or rainy days, try to look for a tent stove so you can cook even inside your tent.

Water
In the great outdoors, water is life. When you camp, make sure that you know the water situation of the area. Does it have a pump that's available to the public? Does it have a natural source of water like a lake or creek that still has potable water? Does it have no water source at all? Remember that the more secluded the camping site, the farther it generally is from a water source.
You'll need to adjust your plans accordingly. If there's no source of clean water, you'll need to bring enough for your entire camping trip. If the water in the area is potable, it's better to bring a day's worth of water and then use the jug as a refill container. If there's a lake or creek but you're not sure about the water quality, bring a set of filters or water purification tablets to make sure that you won't get sick from waterborne bacteria.

Clothing
Camping clothes
If you plan to go to the mountains, always remember that the temperature can go down pretty fast. Also, despite modern technology, weather can still be unpredictable. Better to pack a lightweight but waterproof jacket you can wear with your normal camping clothes. They're comfortable during humid weather and can keep you dry if a sudden downpour occurs.
For other layers of clothing, here are some tips:
base layer – these are lightweight shirts and pants.
down jacket – layering is key and this one will be sure to keep you warm.
trail pants – choose ones that can transform from shorts to pants and vice versa for more versatility. Also, choose ones that have a lot of security pockets.
headgear – choose a hat with a wide brim and a chin cord so you don't have to worry about strong winds carrying it off. Or you can wear a beanie when you go to a cold place
socks – wear thick socks to protect your feet from blisters, support your ankles in case you have to hike to the camping ground, and keep mosquitoes and ticks off your feet. Also, you might be tempted to keep using the same pair the entire length of your camping trip but it's best to bring fresh socks for each day.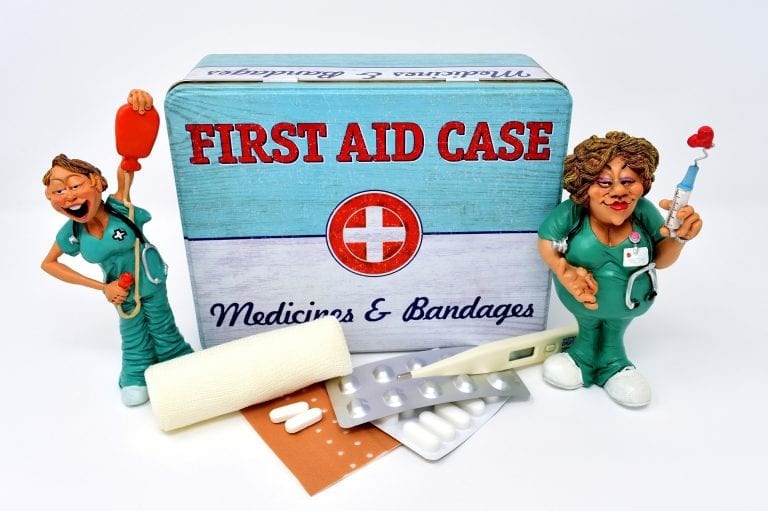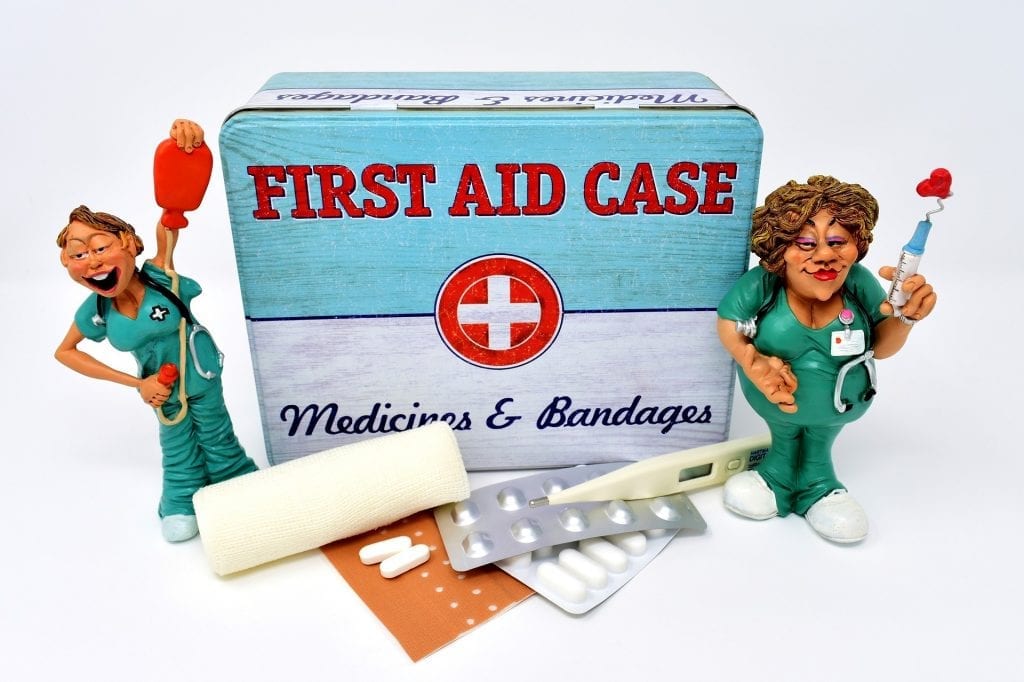 Safety
Survival camping gear
A camping gear list always starts with a survival knife. You'll need it to complete ordinary camping tasks like trimming ropes or fishing lines, prepping food ingredients, whittling small sticks, or opening packages or tight lids. Find one that is lightweight but still compact so you can always keep your survival knife near you.
Next to a knife, you'll need the following:
a compass and map for when there's no GPS available because you wouldn't want to be lost in the wood when you go exploring or when you navigate to and from your water source.
a paracord (parachute cord), which can be a piece of all-around equipment you can use as a clothesline, cord to secure your tent's rain fly, or belt—this is one handy item you won't want to leave at home.
a whistle for emergency purposes.
a portable radio to keep track of weather news.
a shovel, primarily to dig a campfire pit.

Lantern
Gone are the days when kerosene lanterns are the only things that flicker in the night of a campsite. There are now LED lanterns or flashlights that give off a steady bright light. Although you'll probably like staring at stars, a source of light is still necessary for when you're cooking or playing a card game or settling down for the night or when you hear some rustling sound you're unsure of.
If you want to keep your hands free, get a headlamp. It may not be as bright as a lantern or a heavy-duty flashlight, but it'll do a good job of lighting your path.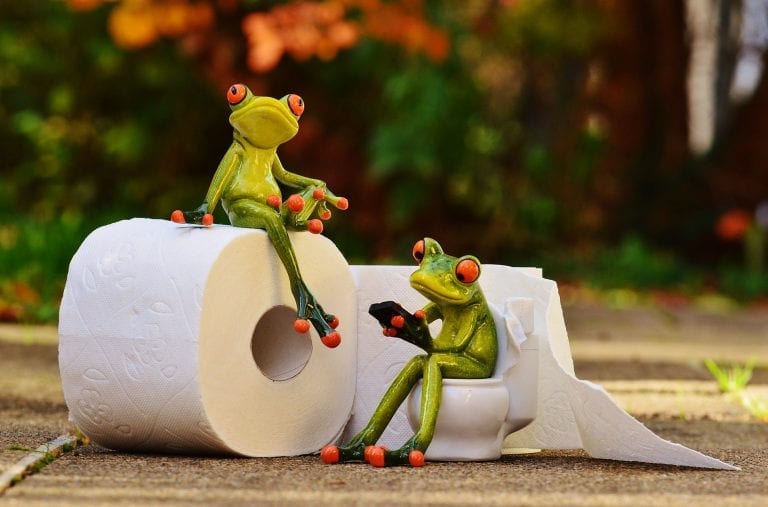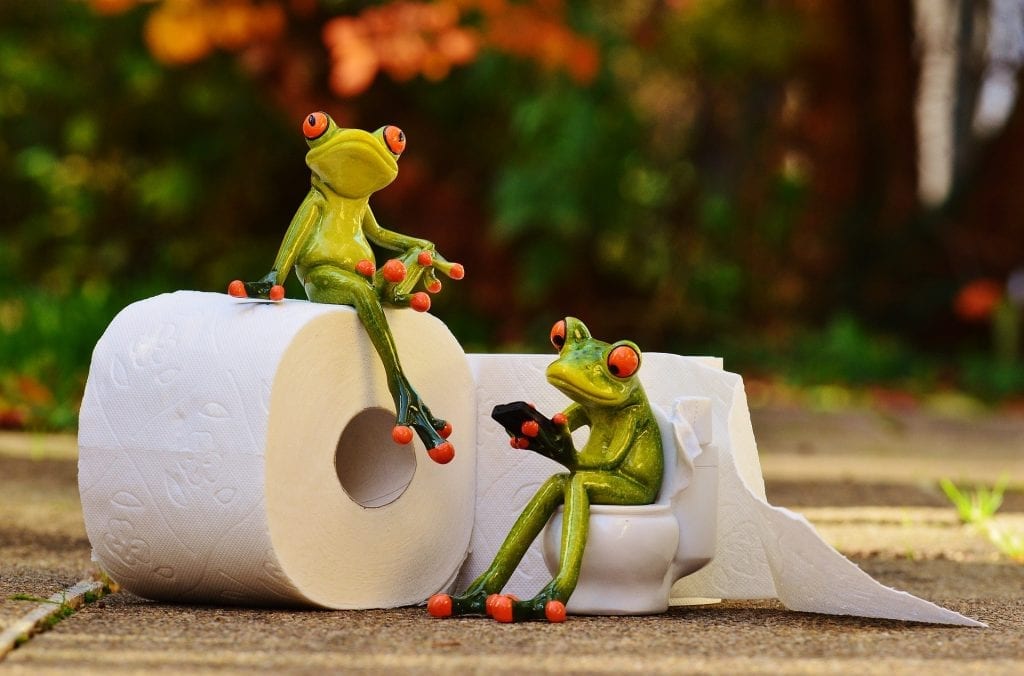 Toiletries
Some modern campgrounds already have restrooms, but many do not. So, it's still the best if you bring your own toilet supplies (toilet paper because leaves and bark just can't be good substitutes and a biodegradable bag for disposal) and equipment (hint: the shovel helps a lot!).
Even sites that have restrooms run out of toilet paper quite easily so better bring your own supply. Don't forget to bring your other cleaning stuff like soap, shampoo, toothbrush, toothpaste, and small towels.
First-aid kit
The chances of a life-threatening accident happening during a camping trip are low. But, sometimes you'll still have accidents like blisters from hiking to the campsite or wounds from thorns or plants. For such emergency scrapes or cuts, it's better to pack a medical kit that has first aid medicines and supplies. Think gauzes, antiseptic creams, band-aids, pain medicines, small scissors, etc.
Two of the most important things you'll be putting in this kit are insect repellant and sunscreen. The first to keep bugs away, the other to keep UV rays from harming your skin.
So there you have it, a list of essentials for your next camping trip. Whether you're planning for your first or your tenth camping trip, don't forget to check things off the list so you can be fully prepped for your outing.